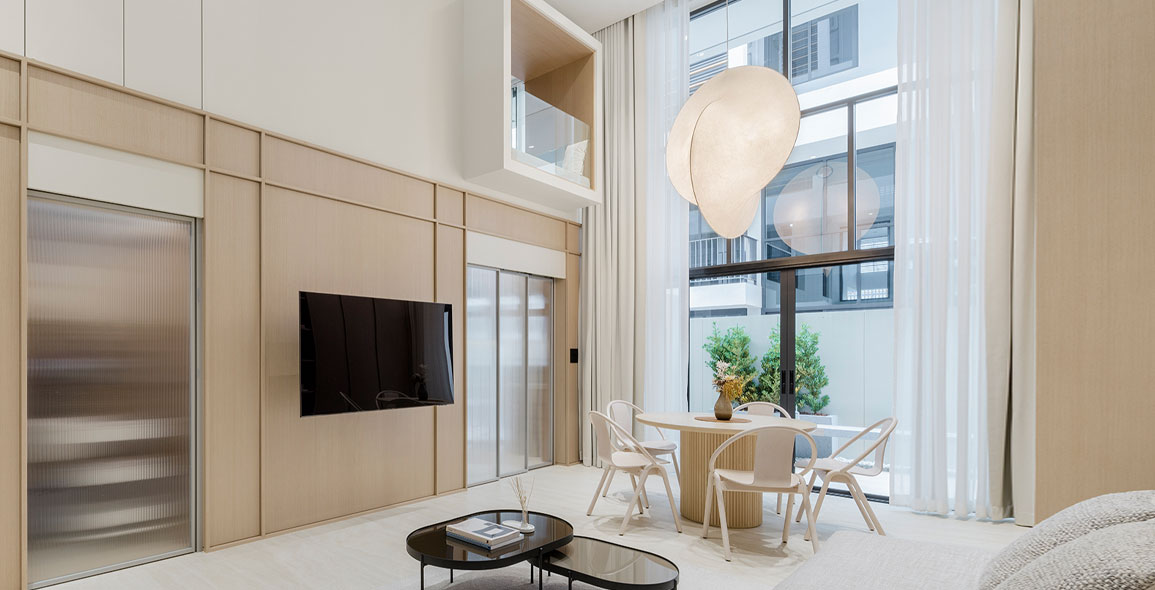 When the architects at the Bangkok-based MAINCOURSE started work on this residential property in the heart of the city, their aim was to keep the design "clean and tidy".
Rather than loud, bold colours and ornate details, the team stuck to an understated colour palette of cream and light wood tones and used simple materials, in order to create a calm and inviting environment for the young family who lived there. Yet, despite this peaceful interior, the row house with over 200 sqm living space is nothing short of elegant and sophisticated, with plenty of special touches that give it character.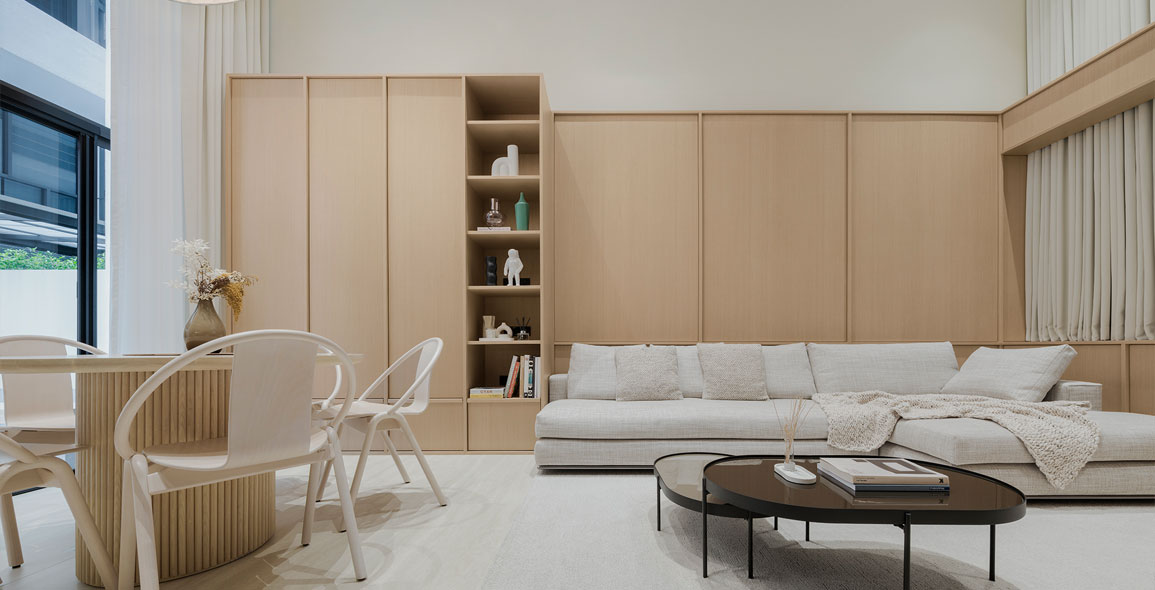 Bun House, as it is known, was completed in 2022. Upstairs are three bedrooms, one of which is the master bedroom with an ensuite bathroom and dressing room. On the ground floor are the open-plan living room and dining room, kitchen and hallway.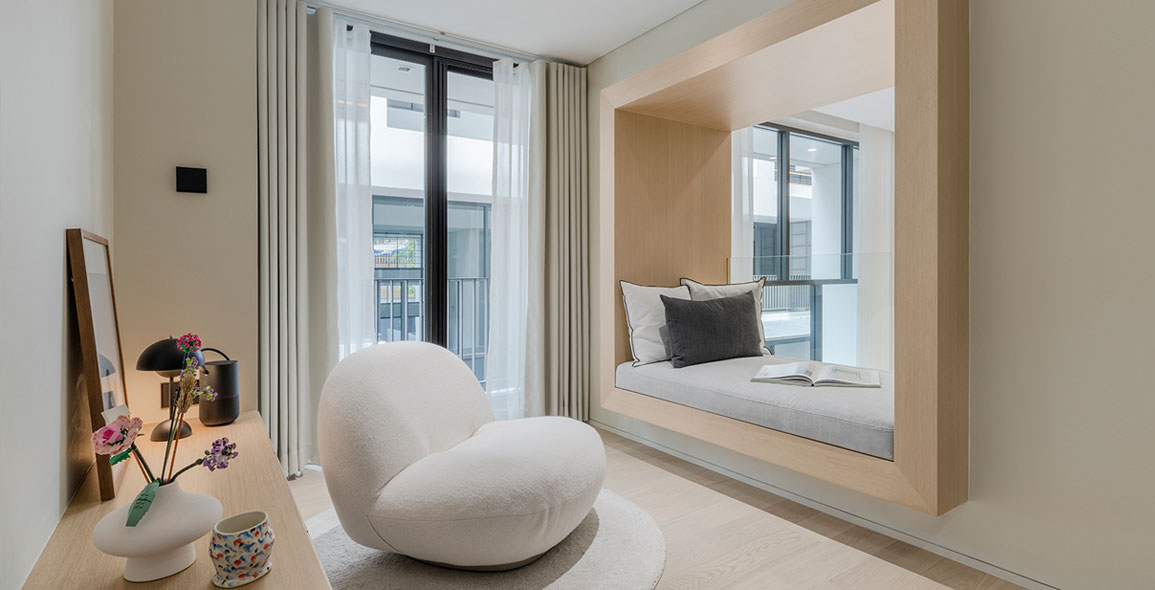 The MAINCOURSE team worked closely with the homeowners, who showed them photos of the type of style they were after. They wanted to be able to display a few art pieces as well as add texture and interest to their property with rugs and unique lighting fixtures. They also liked having natural, organic elements in the form of glass and wood.
The architects stayed true to their brief while keeping the overall look simple and unpretentious. On the mezzanine level they created a panelled wall with a shelf on which a piece of artwork and a few ornaments sit. This feature can be seen from the living room on the ground floor and is one of the highlights of the home.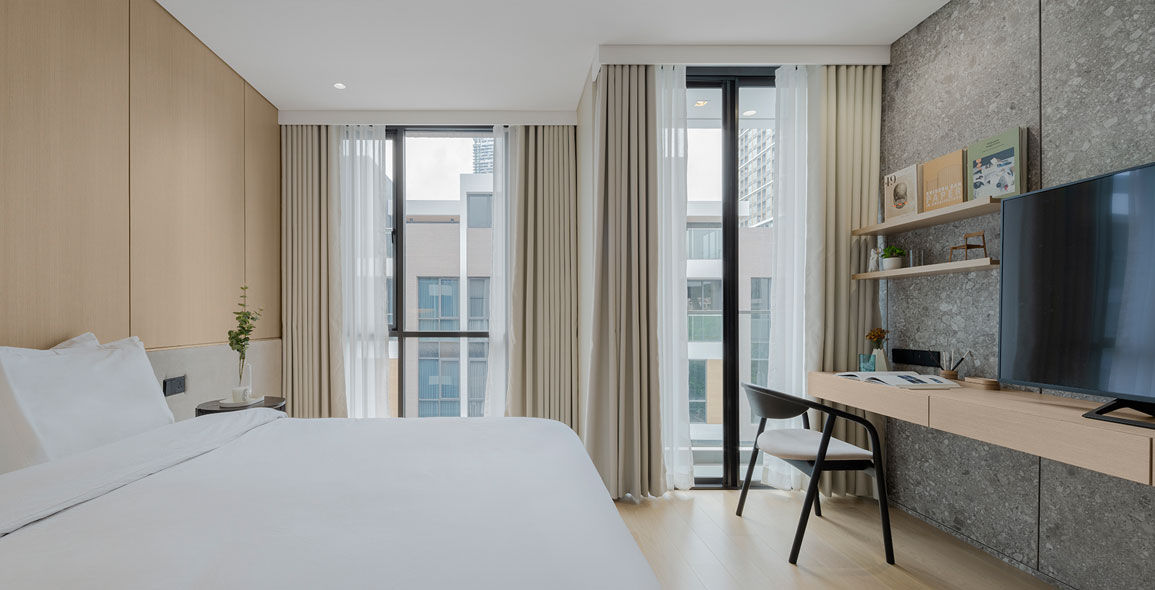 The flooring differs throughout the residence. Parquetry and wood-panelled floors were used in the bedrooms while the living and dining areas and dressing room feature tiled flooring.
To complement these simple materials, the team designed the interior millwork using light wood veneer and painted the walls with dust cream paint. Textured rustic terrazzo in grey was integrated to create a unique background for these colours and materials.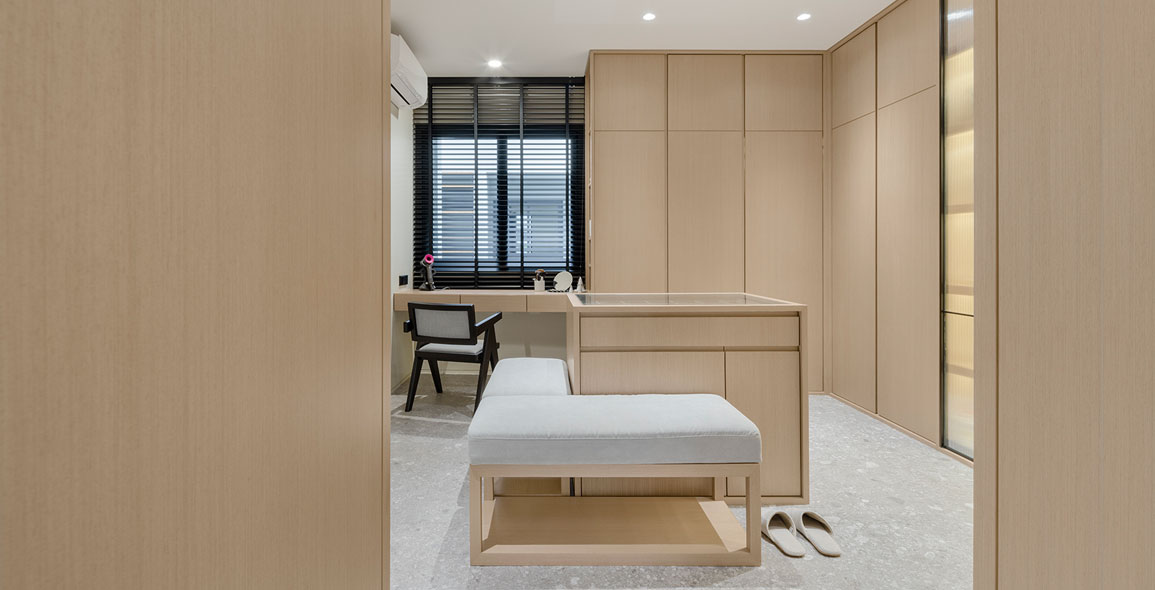 Lighting played an important role in the property's overall look. In keeping the interior design simple and clean, the architects hoped to give the various lighting fixtures – particularly the oversized pendant light above the dining table – a chance to stand out.
Bun House is also fitted with the JUNG classic LS 990 switch collection in Matt Graphite Black. A classic among the flat switches, it boasts a maximum operating surface and a narrow frame that can be fitted horizontally or vertically.
Thanks to its elegant, sleek design, it works in any type of home or setting, and allows even the most architecturally demanding visions to be put into practice. The range includes several other neutral colours that are perfect for the modern home – Ivory, White, Light Grey, Black, and Matt Snow White.
For more information, visit: jungasia.com
Photography:
Thanapol Jongsiripipat