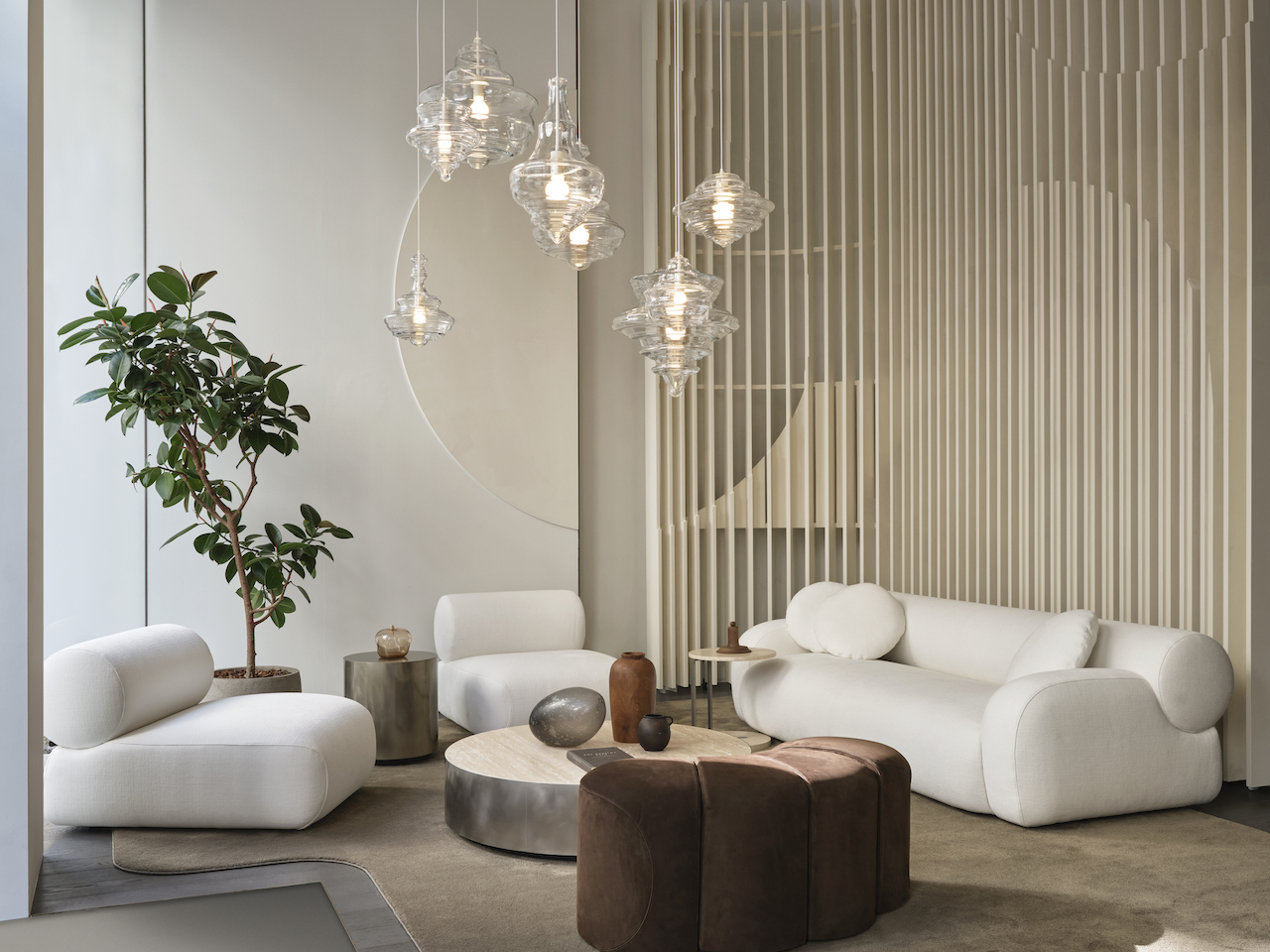 Founded in 1996, Meridiani is distinguished by its ability to create timeless, contemporary and versatile collections. With the latest collection, the renowned Italian brand continues to impress by seamlessly blending visual dynamics with organic forms.
Functionality and balance are the key features of this 2023 collection, which showcases simplicity and a harmonious blend of rounded and linear shapes. These products are specifically designed for indoor spaces, inspiring and evoking a sense of charm through their soft volumes. Each piece creates private and welcoming spaces.
Designed by Andrea Parisio, these products effortlessly adapt to indoor environments. They not only serve as furniture pieces but also contribute to the overall functionality of the space, creating characterful experiences.
The Oscar Collection (pictured above) features a sofa, relax chaise, and armchair inspired by the letter 'O' – a symbol of continuity and balance. The collection showcases elegant soft shapes with contemporary details, complemented by a unique saddle leather bar that enhances the backrests.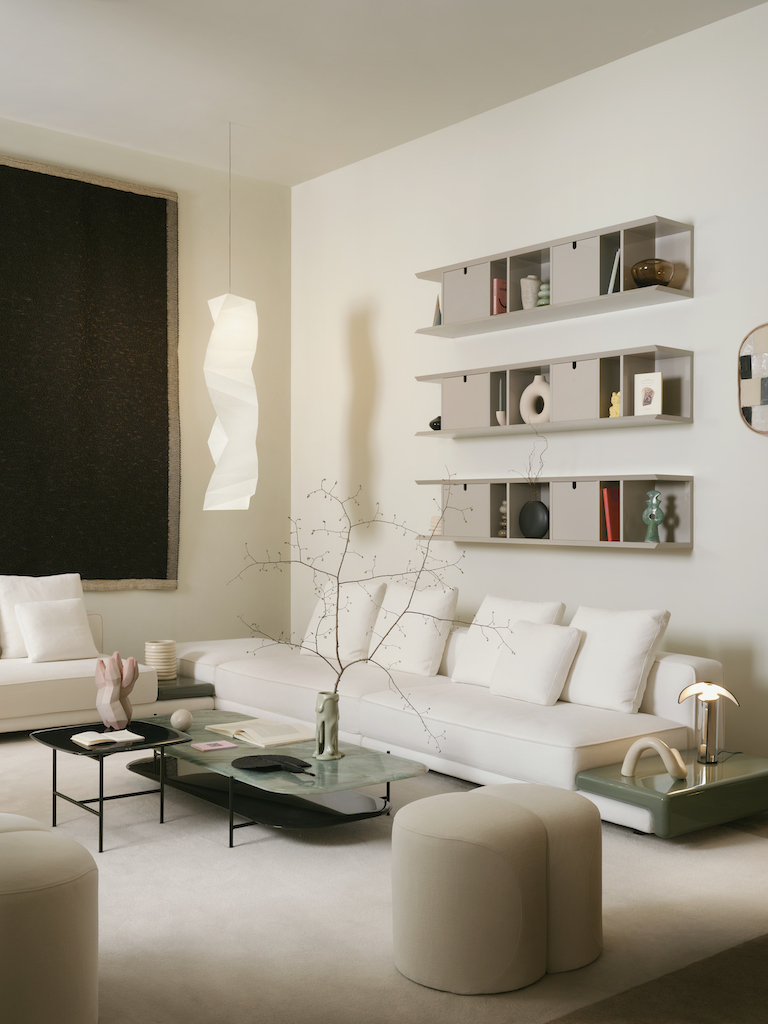 Meridiani's Max Collection offers a versatile modular sofa system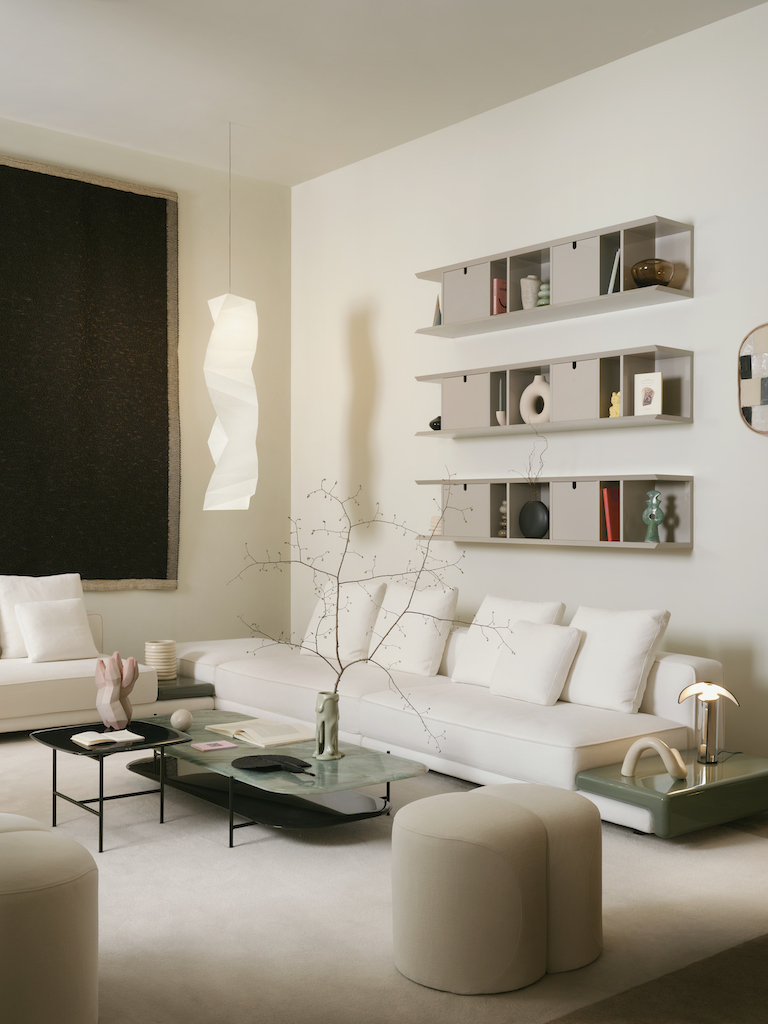 Nora Armchair can be tailored according to one's preference
The Max Collection presents a versatile modular sofa system that offers a multitude of configurations to suit various needs and spaces. With clean, pure geometries and the addition of matt or glossy side tables, this collection embodies rationalism and functionality.
Celebrating its 10th anniversary, the Claud Collection, designed by Andrea Parisio in 2013, has been enriched with new elements such as poufs, backrests, and side tables to create customisable compositions for diverse spaces and needs. This oasis of relaxation offers harmonious combinations with minimal design and soft padding, available for both indoor and outdoor use.
Meanwhile, the Nora Armchair expresses the art of sitting with generous proportions and upholstered armrests, highlighting the brand's tailoring approach with a high level of customisation. Clients can choose from a formal version with solid wooden legs, a fully fabric or leather-covered version, or a playful combination of different fabrics for the seat, backrest, legs, and armrests.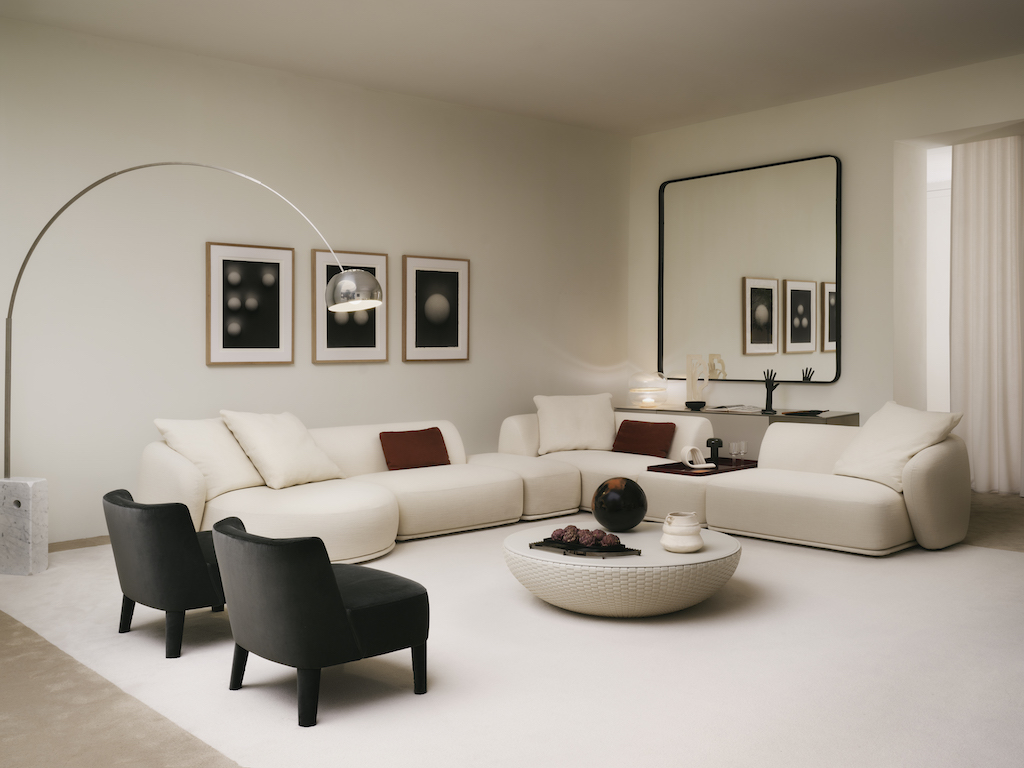 Bongo Kuoio low table collection showcases attention to detail
The Baco Pouf is a must-have for the living area, featuring a system of poufs with different shapes that can be freely combined. These versatile pieces can easily be modified and reconfigured thanks to the use of magnets, creating dynamic environments.
Lastly, the Bongo Kuoio Low Table introduces a new finish with the softness and strength. of saddle leather, skilfully hand-woven to perfectly embrace the geometric shapes of the collection. With meticulous attention to detail and aesthetic values, Bongo Kuoio appeals to those seeking exclusive pieces of furniture.
For more information, visit: www.marquis.com.sg