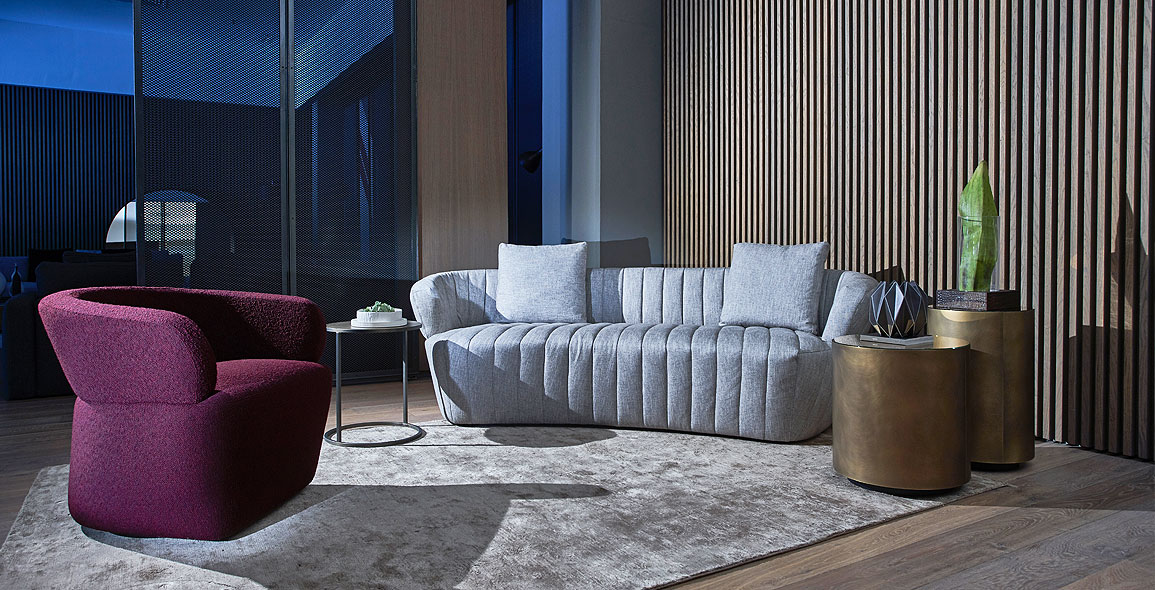 Looking for furniture for the living and dining rooms? Meridiani's latest collection has arrived in Singapore and is worth considering.
The 300sqm mono-brand showroom displays the new pieces by Designer and Art Director Andrea Parisio alongside some of the Italian brand's most iconic furnishings.
For starters, be charmed by the Joseph. The sofa has an aerodynamic line that can come either with a quilted or smooth cover.
Conceived for conversation is the Josephine armchair that has the same cover options. Its equally low backrest and swivel base make it unobtrusive but comfortable.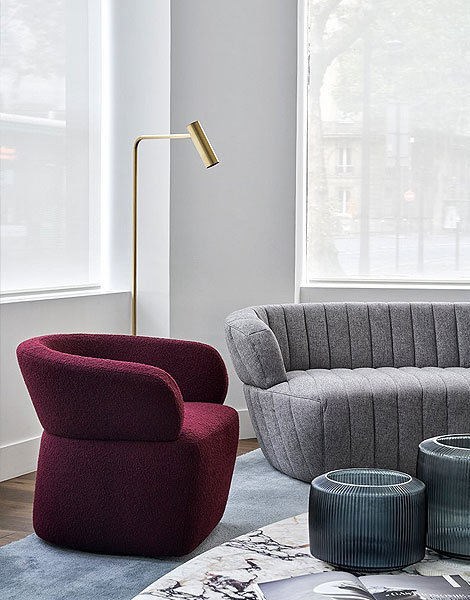 The Josephine armchair and Joseph sofa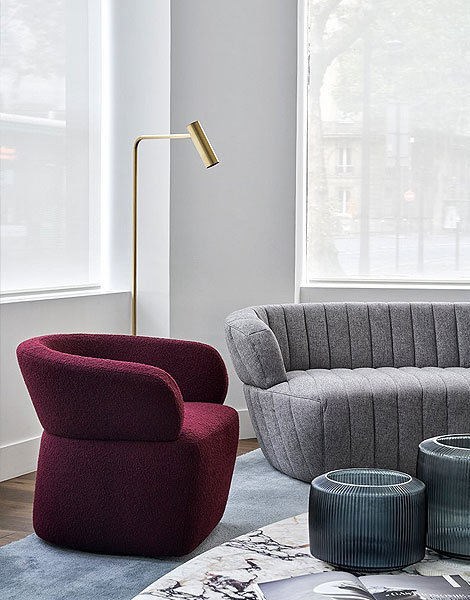 The Hubert dining table and Isetta dining chair
In the dining room, Meridiani presents the Hubert, a table articulated by a linear tubular iron frame on which can rest different types of tops. Pictured above is the breccia medicea marble with burgundy-coloured veins.
The Hubert stands companionably with the Isetta chair, similarly styled with a tubular iron frame hugging the side of the curved backrest and seat.
It comes with a padded textile designed for long hours spent lingering over dinner and good company.
Another option is the Zeno, a three-legged high-gloss dining table with a retro vibe.
Peel back the layers and appreciate how its asymmetrical tubular structure supports the trio of legs as well as the six-centimeter-thick, round table top.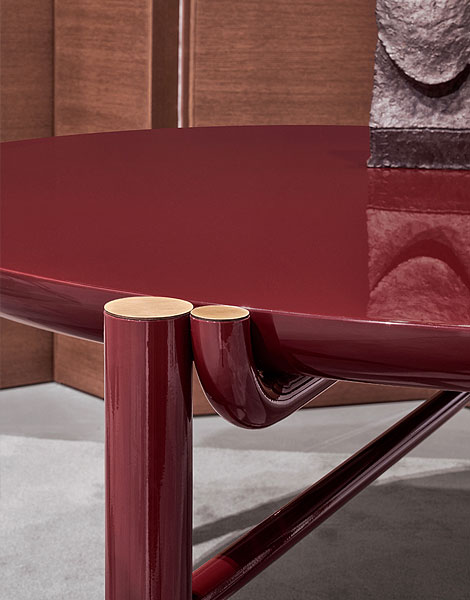 The Zeno table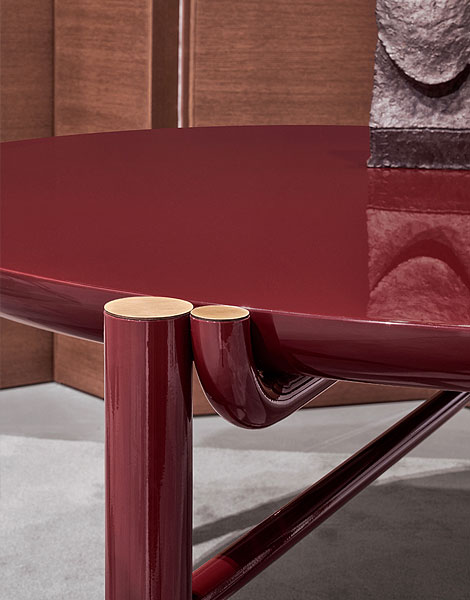 The Sylvie dining chair
Pull up the Sylvie to sit at the Zeno. This plush chair has an enveloping backrest made up of three volumes, inspired by the Art Deco style.
Its geometrical form is held up by a matt black base with a varnished tubular metal frame that is contrastingly light and slim, making the seat appear to float in air.
Elsewhere in the Meridiani showroom, look out for the Harold sofa, a versatile system suited to both homes and contract environments courtesy of its linear, asymmetrical and curved forms that results in countless possible configurations.
In addition to being grand and comfortable, it also has refined detailing by way of a basting stitching that is visible on both the frame and cushions.
It is arranged with the Belt low tables with brass side panels, and armchairs like the Keeton Fit and Isabelle.
The former comes padded in a rich emerald colour while the latter is fully upholstered and has a clean, simple form.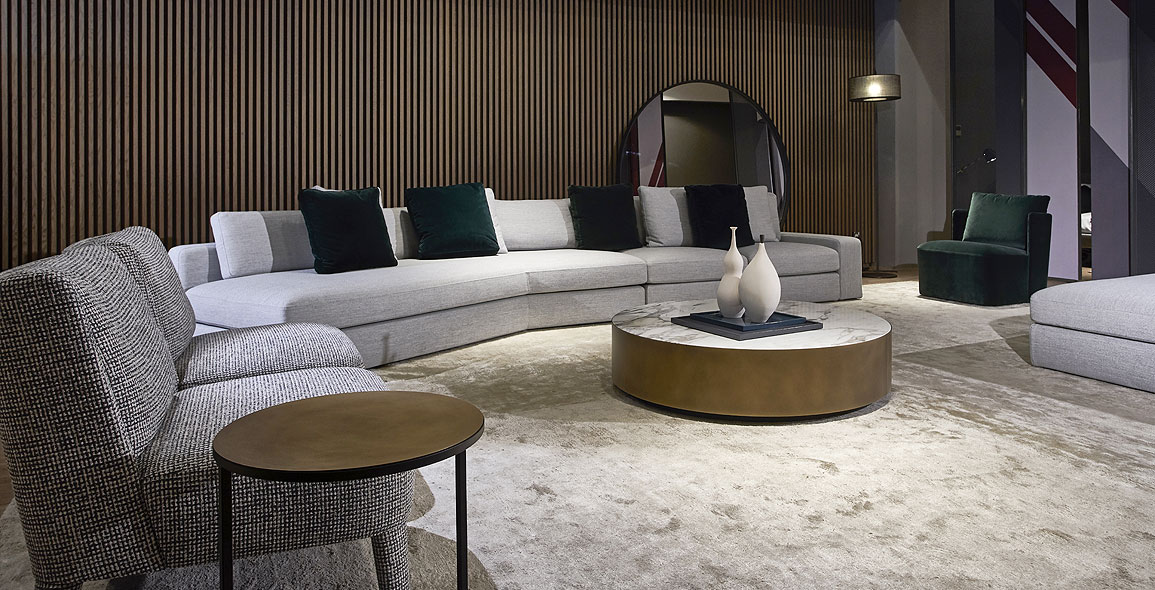 With so many beautiful options to choose from, the Meridiani showroom is definitely a must-visit on that next furniture shopping spree.
This story is brought to you by Meridiani. Visit the Meridiani Store Singapore by Marquis Q Square at 16 Tai Seng Street, Level 1. Tel: +65 63830120 Email: qsquare@marquis.com.sg