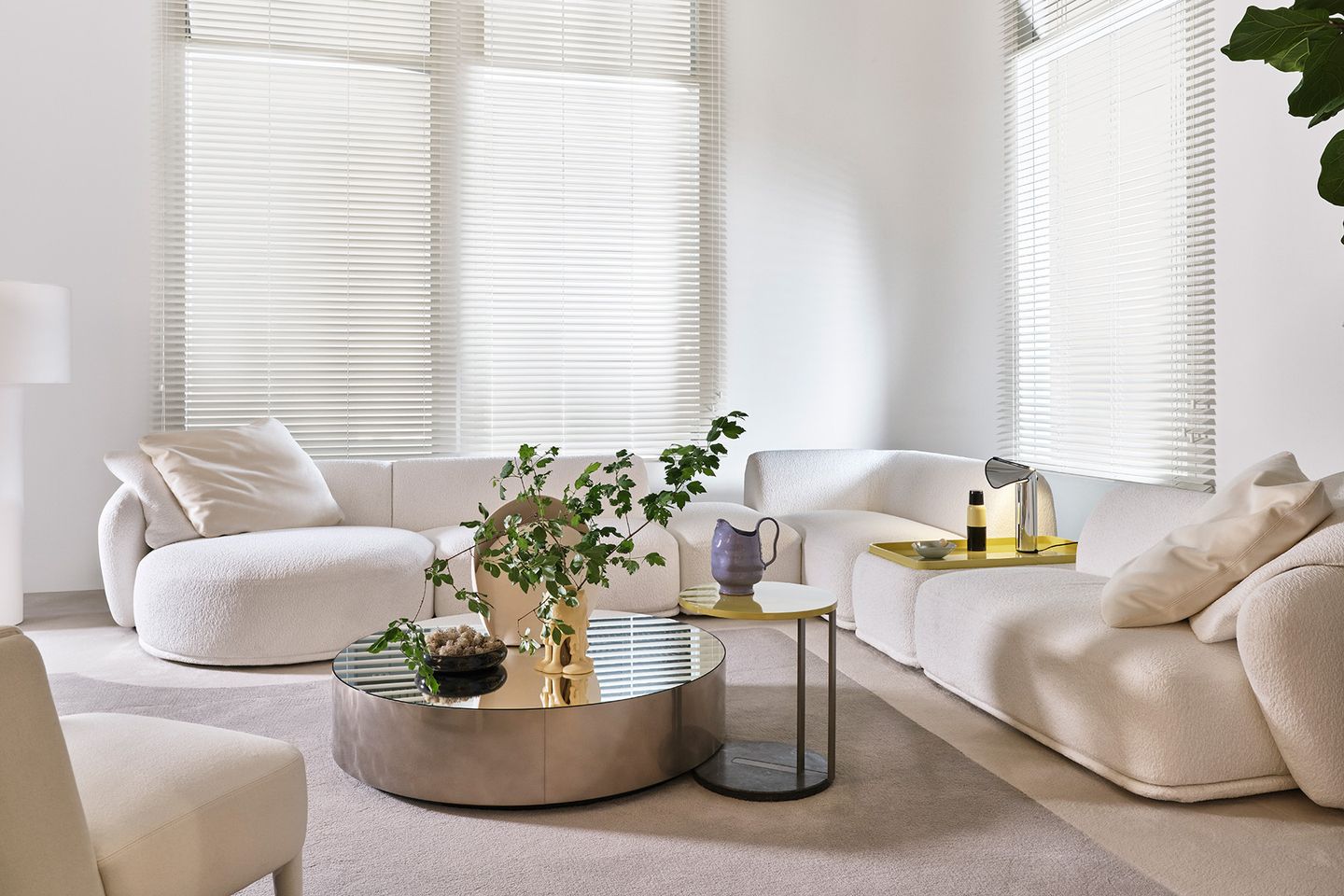 Renowned Italian brand Meridiani prides itself on distinguished, sophisticated and recognisable style. Its artisanal manufacturing of harmonious shapes enables the creation of a bond between craftmanship and modernity.
The Meridiani 2022 collection, designed by Andrea Parisio, creatively fuses both curves and full rounded volumes. Sculptural and monumental furniture pieces place emphasis on functionality and rationality. A balance of alluring shapes and material richness create a recognisable and versatile identity, perfect for accomplishing customisable projects.
RENÉ SOFA
Marked by curves and soft volumes, this is a perfect product for design lovers and those who want to inject their living spaces with a touch of modernity. The rounded seats and backs complement each other, and are ideal for free-standing or corner configurations.
The semi-circular, trapezoidal, round or rectangular ottomans can also support trays available in different finishes, from wood to lacquers and with internal top in back-painted glass, marble, leather, bronzed brass or platinum steel. René reveals the personality of those who choose it, thanks to modularities and materials that transform this stylish piece into a unique, totally personal project.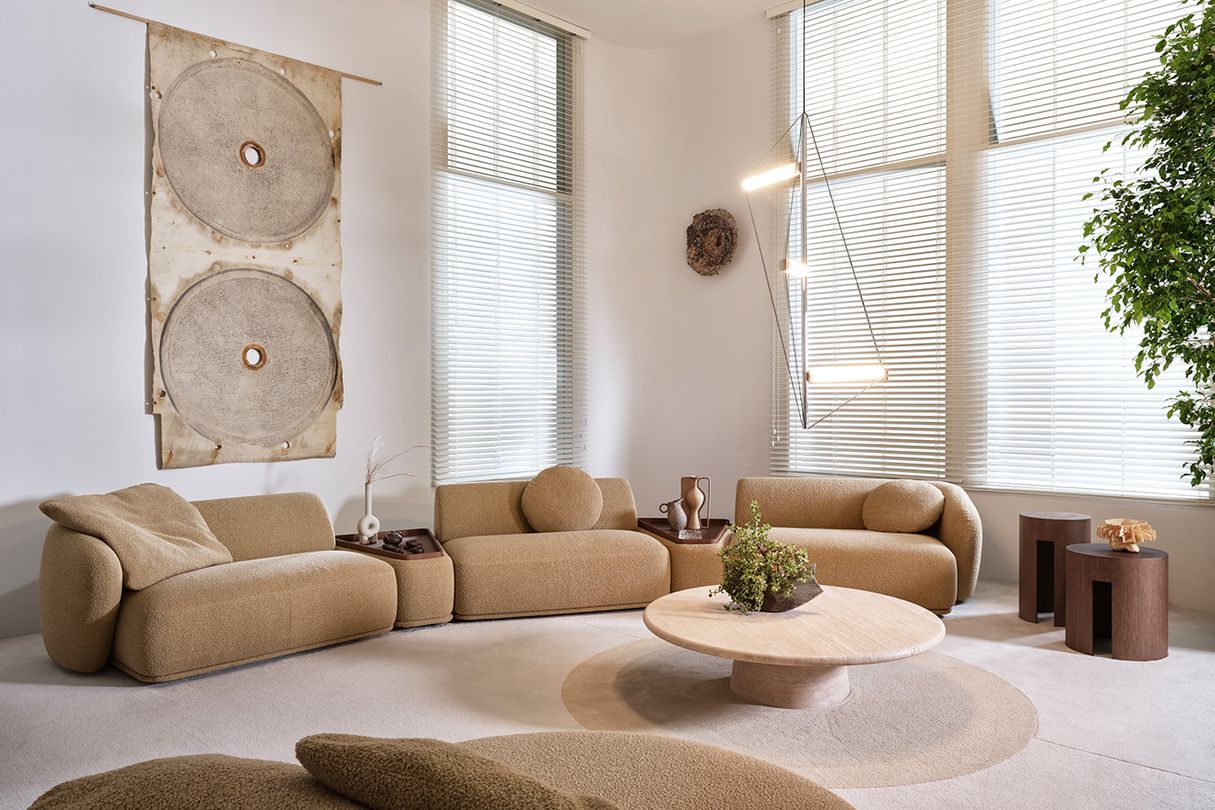 RENÉ ARMCHAIR
Deriving from the René sofa, this small armchair is characterised by organic and rounded shapes. As welcoming as a cosy nest, it features enveloping lines and harmonious proportions. The armchair is ideal for a conversation corner, an elegant living area or a plush bedroom. This piece expresses its charm thanks to the upholstery - from soft leathers to the finest fabrics, which enhance its smooth curves.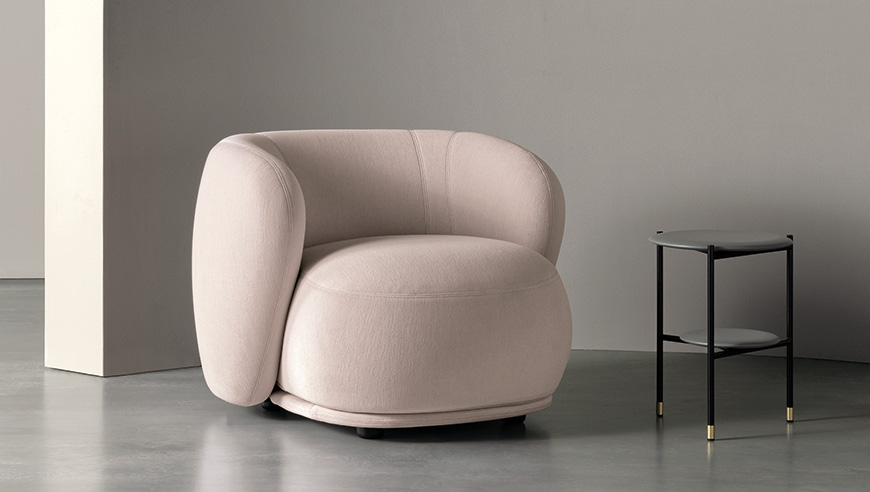 ITALO
The Italo table is a contemporary piece with aesthetically smooth shapes. Available in round, square and rectangular shapes, with rounded corners, the table is a beautiful addition to any modern home décor or stylish dining area.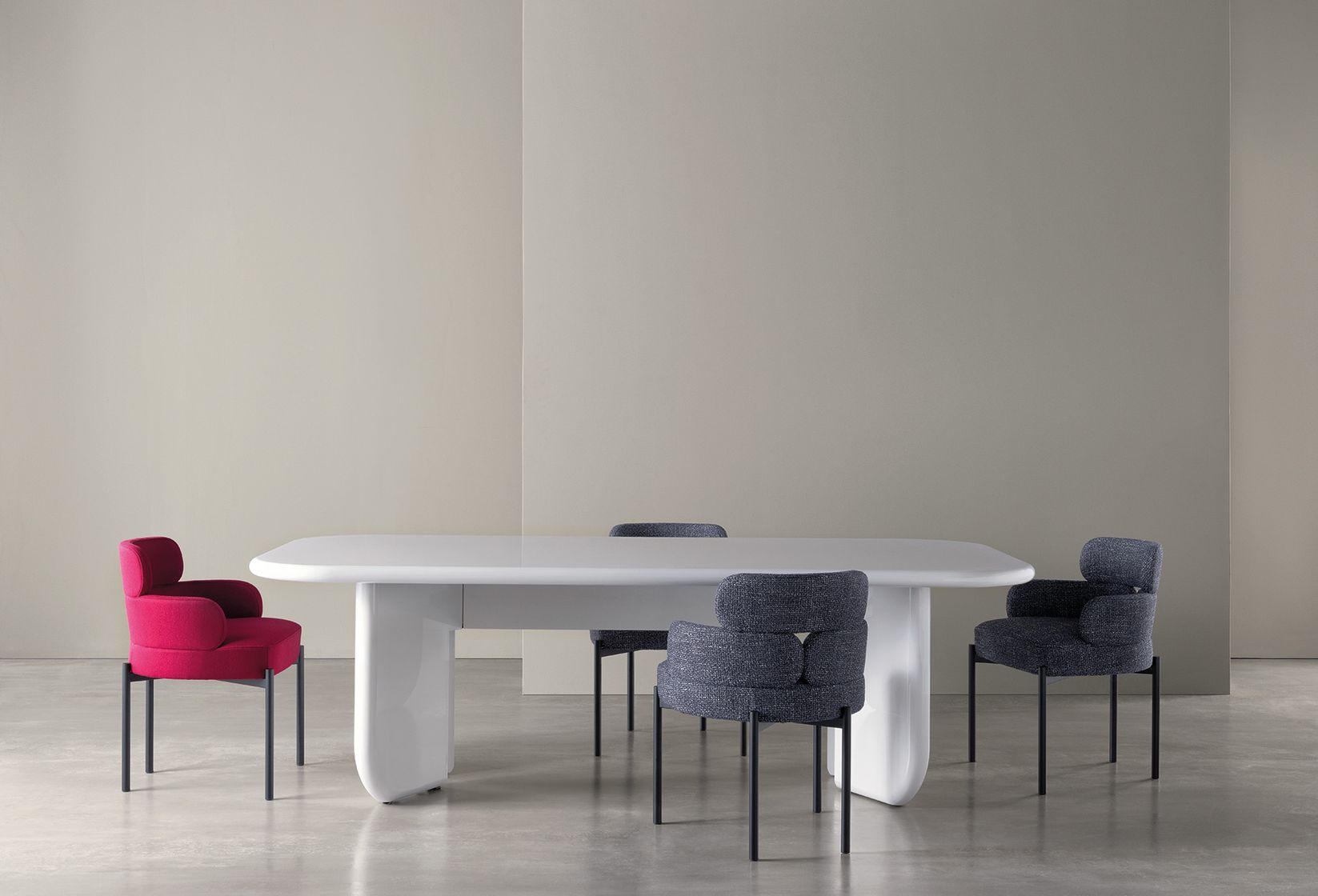 JASPER
A desk that is perfect for creating a workstation in the living room or in the office. The multiplicity of finishes is the essence of this project, capable of combining functionality and elegance. It is available in glossy or matt lacquer or oak, as well as in different combinations of top, base and drawers. Thanks to its aesthetic identity, Jasper allows you to furnish any work space with style.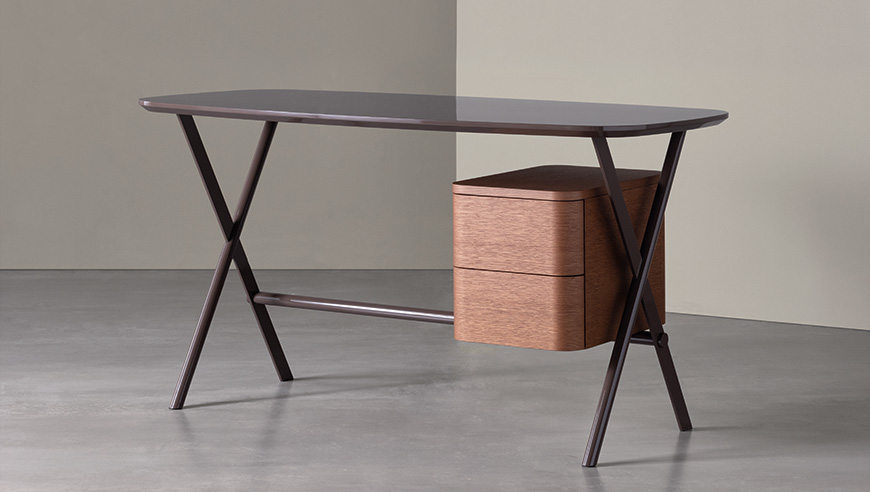 ABOUT MARQUIS QSQUARE
Experience the Meridiani Collection now at Marquis QSquare.
Marquis QSquare has been the premium purveyor of fine furniture from Europe since 1995 for 27 years and counting. Situated at Marina Square, the 18,000 square feet showroom overlooks The Esplanade Mall and Marina Bay area.
The showroom houses 10 mono-brand displays that include both modern contemporary and modern classic collections, giving you the full experience of luxury living. Original, authentic, and unique are central to Marquis' brand and product offerings, with each piece curated from the finest names in Italian home furnishings.
For more information, visit: www.marquis.com.sg