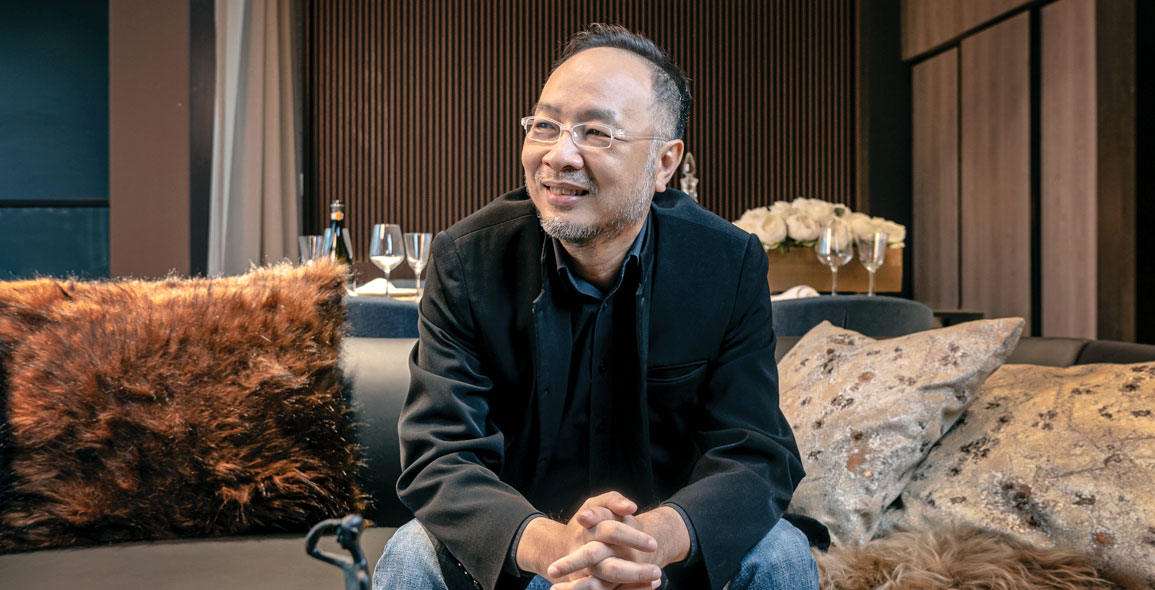 You've just been appointed President of the Singapore Green Building Council (SGBC), where you'll be tasked with implementing the Singapore Green Building Masterplan. How do you intend to do so within your two-year term?
The Singapore Green Building Masterplan is focused on reducing the carbon emissions from our buildings and built environment in line with the national agenda on sustainable development and Singapore's commitments under the Paris Agreement. This topic is a relatively new one for our industry so within these two years, I plan to work on building up greater awareness and scale up the capabilities of our industry through the introduction of new tools, carbon accounting frameworks and training courses. SGBC is also working closely with BCA to obtain deeper insights into the performance of our green buildings over the last 15 years, to see how we can take the lessons learnt to push the next generation of buildings to be highly liveable and yet super low energy.
The other key area I would like to focus on is to harness the opportunities brought about by green financing. SGBC has seen keen interest from the financial sector to work together in a number of areas: to support enterprises looking to transform their practices and products for greater environmental sustainability; to finance building retrofits and decarbonisation efforts; and to create financial products to meet the growing demand for climate change action. Much of these efforts begin with raising awareness and public education, which SGBC is planning to run a major campaign around later this year. SGBC also has a number of certification schemes, for building products and consulting services, which make it easier for the industry, financial sector and consumers to identify environmentally-preferred options. I would like to see how we can harness all our various efforts towards a common goal.
As the Associate Partner at ADDP Architects, how do you think you can contribute to the Singapore Green Plan 2030?
We look for like-minded partners to collaborate with to design and build green buildings. To date, we have designed 19 Green Mark Platinum and 32 Green Mark Gold Plus developments. We are embarking on designing the first Super Low Energy Building (SLEB) for a residential development in Singapore. We also hope to influence more partners by specifying green products in our design requirements. Some of the environment friendly products that we use have to save energy and water, use recycled materials and reduce carbon footprint.
Why is it important that the sanitaryware brands you select for your projects have a strong focus on sustainability?
Sustainability is top priority, with environmental assessment and certification being an integral part of the building design. However, the construction industry, by its very nature, has a huge impact on the environment from energy usage to carbon emissions. Therefore, all materials and products in a development must be chosen with care to reduce the environmental footprint. Selecting the right sanitaryware brands can also make a huge difference in saving water in the long run. However, sustainable products also need to be aesthetically pleasant and user friendly to appeal to consumers. This is especially important for high-touch items like sanitaryware.
Why do Geberit's products meet your sustainability standards?
Geberit has been a leader of sustainable development in the sanitary industry for over 25 years. We have chosen their products in our residential projects for more than 10 years. They excel in reliability, low resource consumption and have exceptionally long service lives. We recently included its AquaClean Sela Shower Toilet in condominiums like Irwell Hill Residences, Martin Modern and The New Futura. Contrary to expectations, it actually consumes less than one litre of water per shower, while keeping the WC pan squeaky clean because of a special KeraTect glaze protection – no surprise then that its Water Efficiency Labelling (WELS) Rating is 3/3, the highest possible. The AquaClean Sela also received the globally recognised Environmental Product Declaration, reflecting Geberit's commitment to minimising the environmental impact in its production methods.