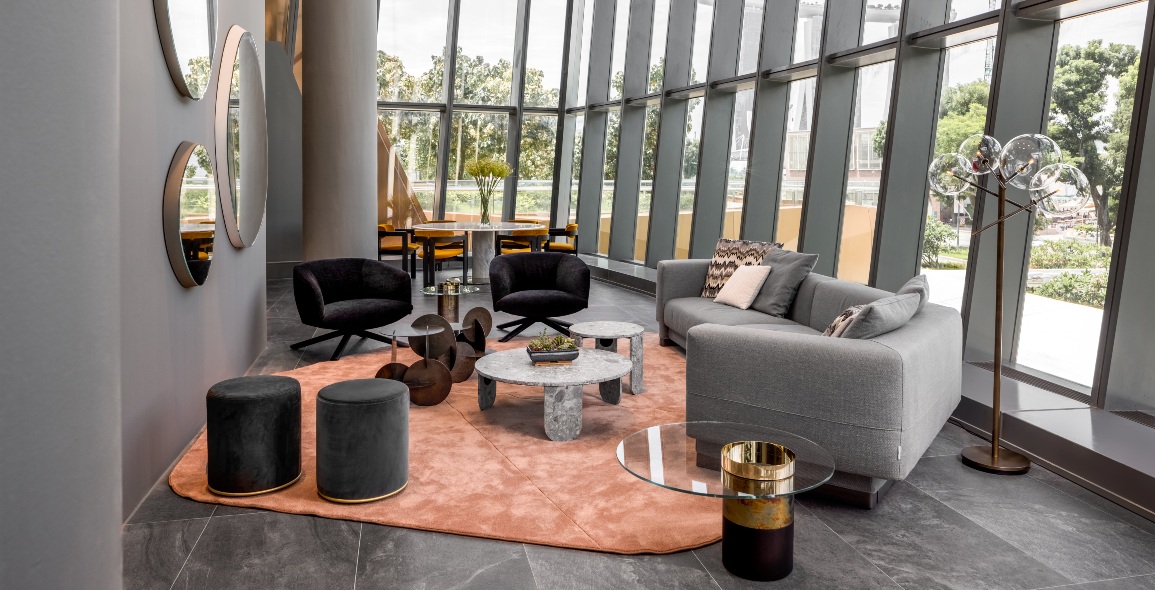 It feels like you have entered a sprawling, swanky apartment – one measuring 18,000sqft to be precise.
This is the vibe that the new Marquis QSquare showroom at Marina Square elicits.
The premium purveyor of fine furniture from Europe since 1995 has designed it so that customers can experience 10 mono-brand displays under one roof, including Porada and Bentley Home.
These are arranged as living and dining rooms, bedrooms and outdoor terraces, against a backdrop that is the dramatic Marina Bay skyline.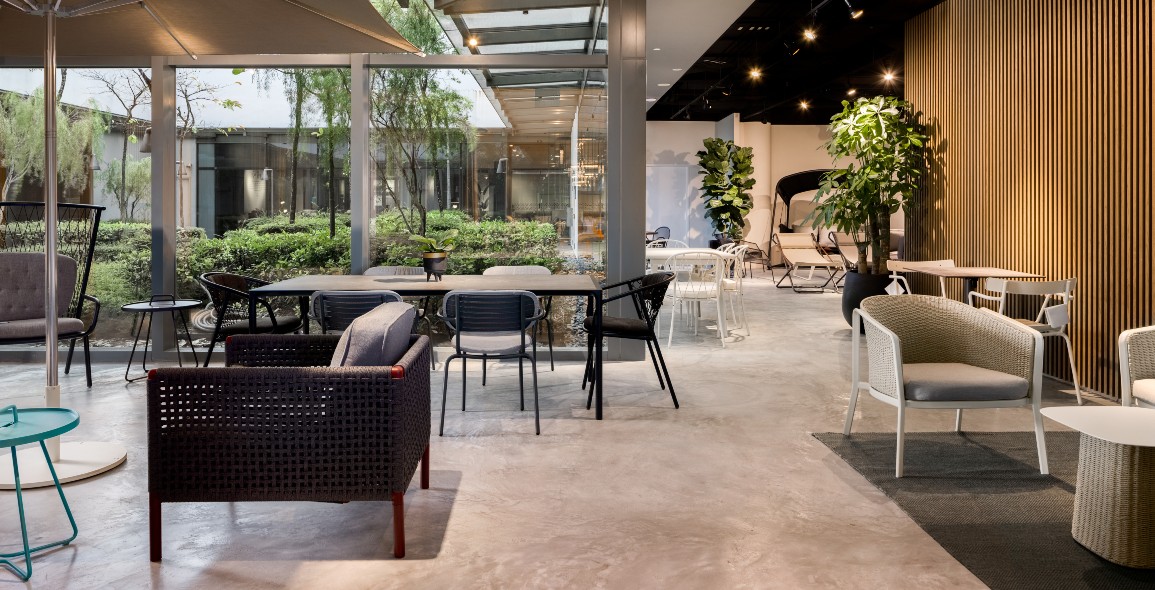 Cane Line by EMU Outdoor
The best part is the variety of styles available, from modern contemporary to modern classic, underscored by the goal of supporting a luxurious lifestyle.
Originality, authenticity and uniqueness are the values that define Marquis, guiding it to curate only the finest names in European home furnishings.
Among the modern contemporary collection are brands such Gallotti&Radice, Porada, Meridiani and Cierre.
Their modernist styles evoke a clean yet sophisticated living space.
Drop by and experience the latest pieces launched at the Milan Furniture Fair earlier this year, including the Elissa Sectional and Clemo, Monete and President Desk by Gallotti&Radice.
Brands in the modern classic category include Bentley Home, Versace Home, Visionnaire, and Turri, their ethos firmly rooted in artisanal craftsmanship and tradition.
From them come accent pieces with iconic prints and classical details that are unapologetically bold and ostentatious, made from the finest materials.
The Marina Square showroom was conceived during the pandemic, with Marquis taking the opportunity to refresh and upgrade its offerings.
Clearly, it has been time well spent.
The new showroom is open daily from 11am to 8pm at Marina Square, 6 Raffles Blvd, #02-08/09, #02-38/39, Singapore 039594.
This story is brought to you by Marquis QSquare.
Top image:
Gallotti&Radice section