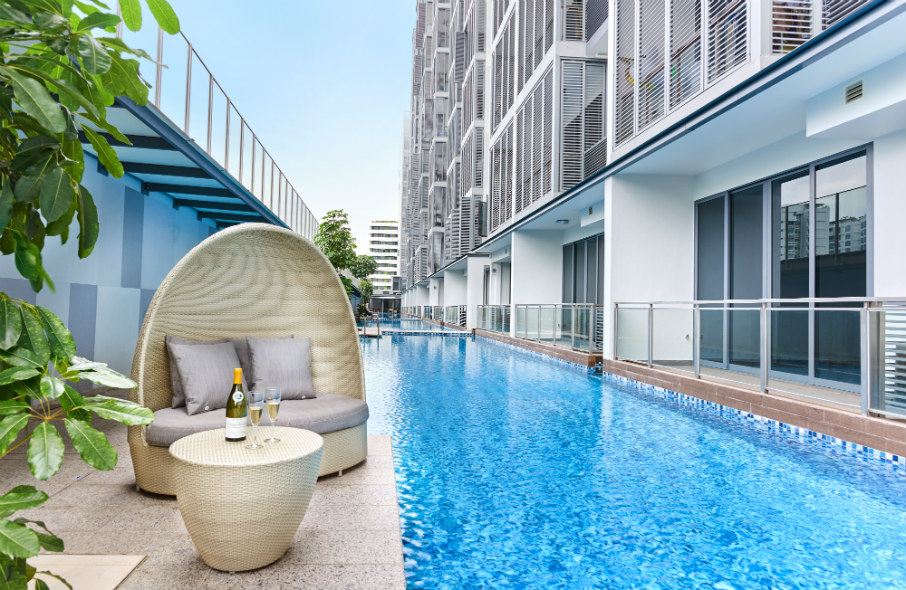 Watertown is Singapore's first ever waterfront residential integrated with a retail development, developed by Frasers Property Singapore. Located in Punggol Central, it is conveniently set above the Waterway Point Shopping Mall.
While the facilities and amenities on the lower floors are plentiful and varied, home owners are equally enticed to stay within the condominium, given its attractive common areas. These are furnished by Marquis HQO with a specially curated list of Italian brands and bespoke pieces. Together, they lend a stylish, functional and sometimes playful touch to the elegance of Watertown, making it attractive to residents of all ages.
For instance, at the Hammock Terrace is a minimalist but comfortable pair of Amaca Hammocks from Coro, which specialises in outdoor furnishings. Recline and relax on one; it is a prime position take up to admire the lush landscaping of the development, and the blue of the swimming pool. They come in a soothing beige tone that perfectly complements the surroundings.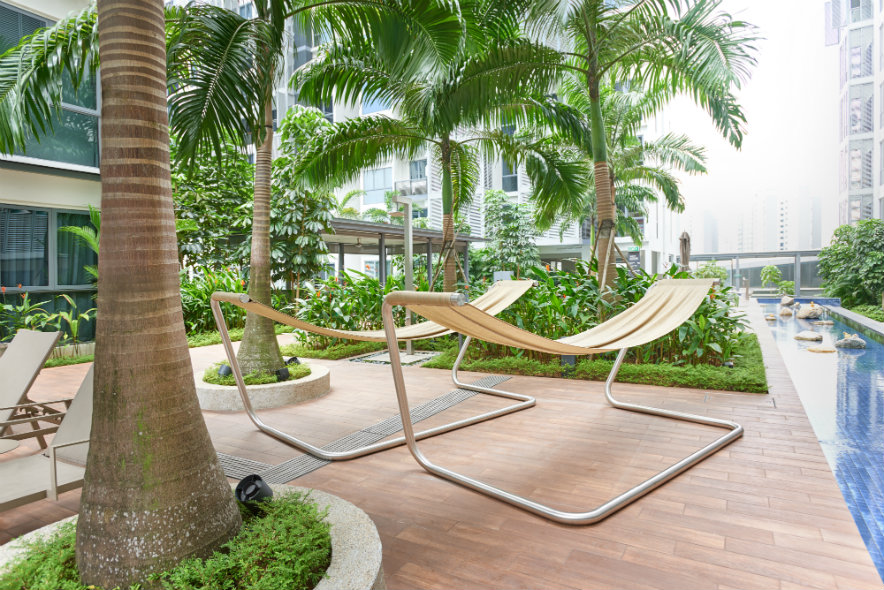 More lounging can be done on the deck beside the lap pool. On it are luxury sunbeds and side tables from Talenti's Touch collection. Light-weight and resilient, they are made from aluminium and are water resistant too. Residents will delight in knowing that the products are designed and made in Italy, and are renowned for bringing spaces to life.
Even the young ones are not forgotten. By the Kid's Creek Pool Deck are the colourful Snooze Deck Chair and Yard Side Table by Emu that add a splash of fun to the area. Compact, lightweight, durable and portable, the pieces appeal to children of all ages.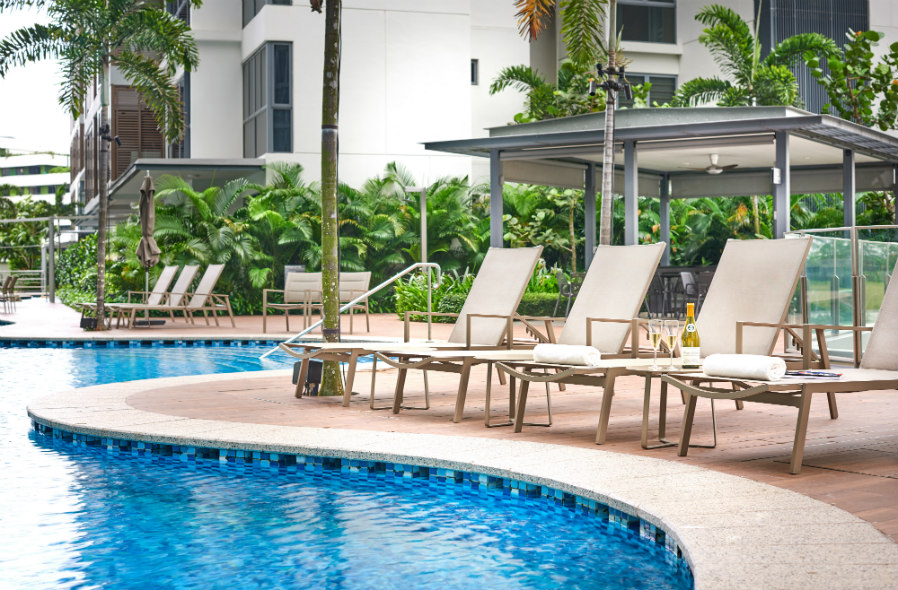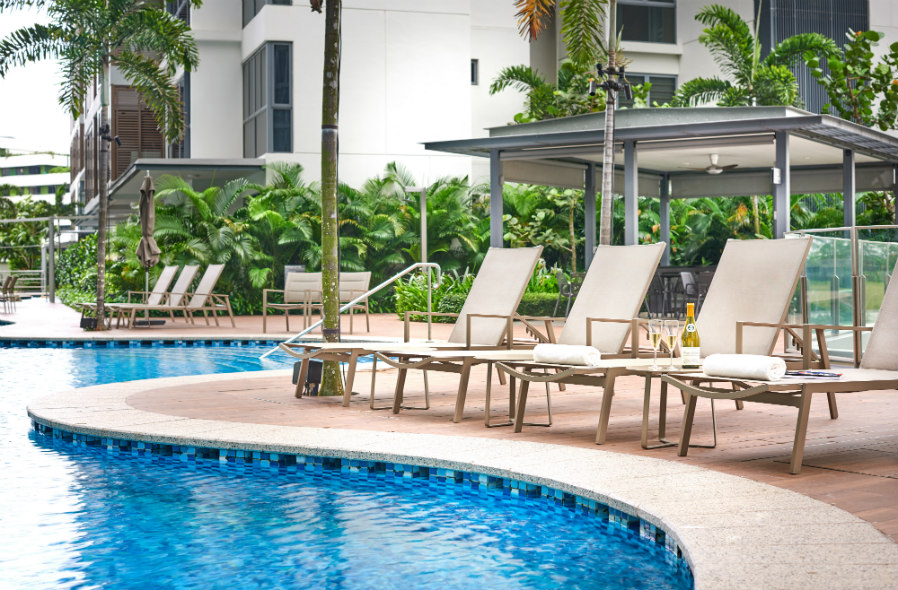 The adults get to watch over them and cultivate family bonds while sitting under Jardinico's charming Tiki Push-up Parasol, and on the comfortable Darwin armchair from Emu. These are paired with Emu's Shine Table, made from aluminum and is highly resistant to the volatile tropical weather conditions. Its clean lines, organic curves and rounded edges are considerate to the young ones, without compromising on aesthetics.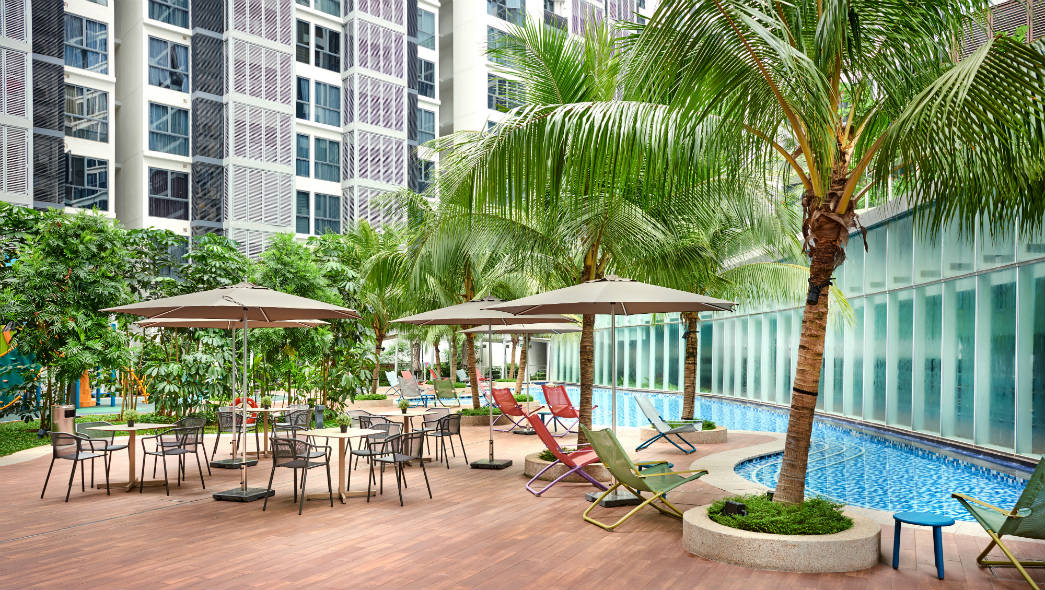 Another key feature of Watertown is the BBQ Cabanas. Here, Marquis HQO has embellished them with the Darwin collection by Emu. With its ergonomic proportions and contemporary geometric structures, it is suitable for different settings. Residents can move the light-weight pieces around to suit their party needs. Additionally, the choice of the cheery red and grey palette instantly brightens up the space.
Sitting on an upper floor of the development is the Isle Deck Terrace. Here, Emu's Darwin Chairs in grey can also be found, alongside Lounge Chairs and Low Tables. Together, they have elevated the space into a relaxing haven in the sky. Residents delight in enjoying a cuppa here, while soaking in the breeze and panorama of Singapore.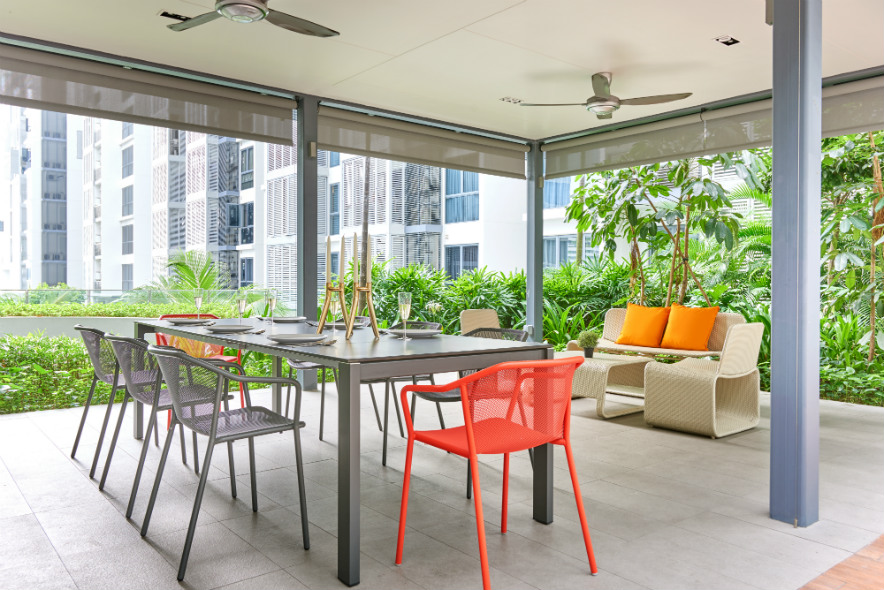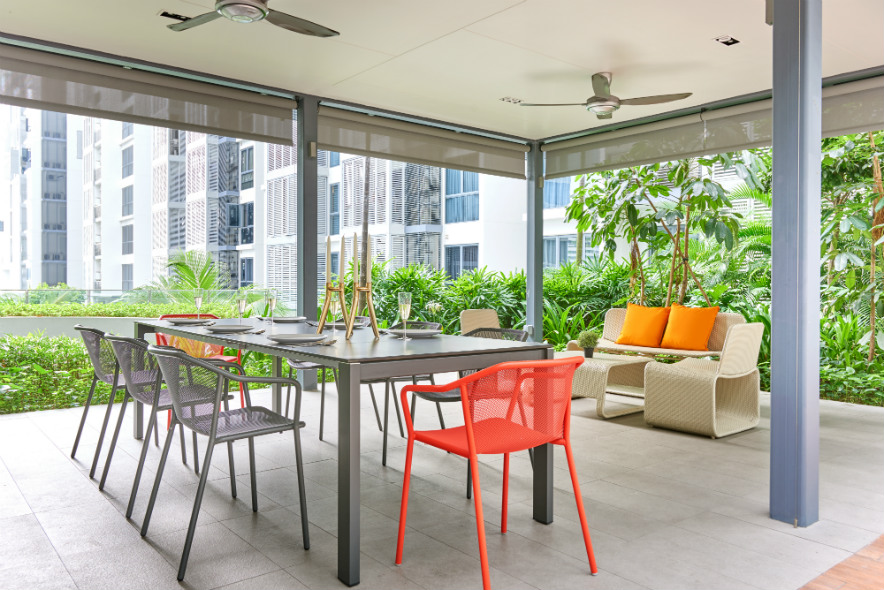 With so many options to choose from when the need to unwind beckons, it is no surprise if the inhabitants of Watertown are reluctant to go anywhere else.
This story was brought to you by Marquis HQO.