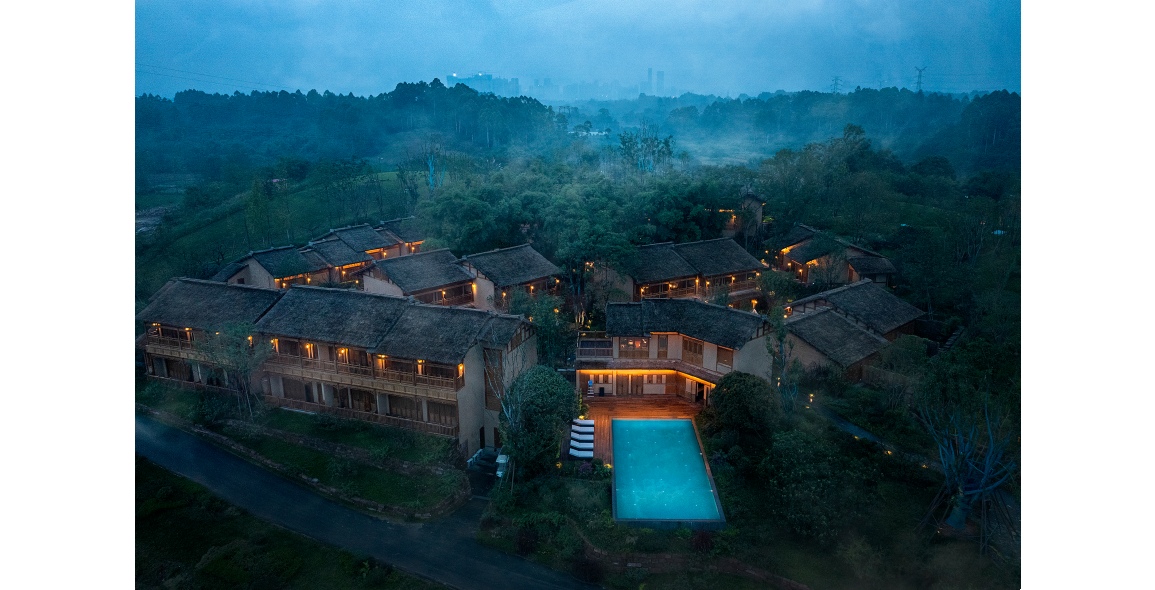 Fans of Chinese period dramas will revel in Ahn Luh Guantang Resorts and Residence, a hotel located in Chengdu, Sichuan in China.
The architecture is by Sichuan Huatai Zhongcheng Engineering Design Co., with interiors by Studio Affandy & Yeo.
Deeply rooted in the west Sichuan style, it exudes an ancient charm and is designed to be a haven of tranquillity for the mind and body as a stepping stone towards creating great things.
Further facilitating this is the lighting by specialists PROL, which used the concept of "hidden light" to create unique spaces within the property.
Expertly concealed, the luminaires nonetheless accentuate the form of the hotel and all its authentically crafted details.
At the same time, PROL was also able to ensure the lighting complements the surrounding nature that the project is set within.
The lobby is akin to the main hall of a traditional Sichuan mansion, constructed with stone columns and wooden beams, made obvious by flowing light cast upon them.
In the dining areas, the delicate beauty of the banquet hall is brought out by lighting behind the fine wood grille.
The all-day-dining bar recalls again the Sichuan mansion with its open space, orderly tables and chairs.
Come night, warm light emits from the wall lanterns, casting everyone in a flattering glow, while also carefully giving privacy to each table.
In the spa and swimming pool, the lighting is installed even deeper behind eaves and pelmets, blurring the boundaries between indoor and out.
The guest rooms feature loam walls, thatched roofs and wooden beams, accented by decorative lights and indirect lighting to enrich the spatial experience.
Here, illumination is deliberately scaled back to create a cosy, natural feel.
If the perception is that light is everywhere but also nowhere, then PROL has done its job well.
It subtly retreats within each space, but also serves its purpose by showcasing the architectural charm of the western Sichuan design style.
In this way, every guest – whether a period drama fan or not – can bring the peace nurtured while residing at the Ahn Luh Guantang back to where they came from.
Images:
Zhong Yonggang from TOPIA