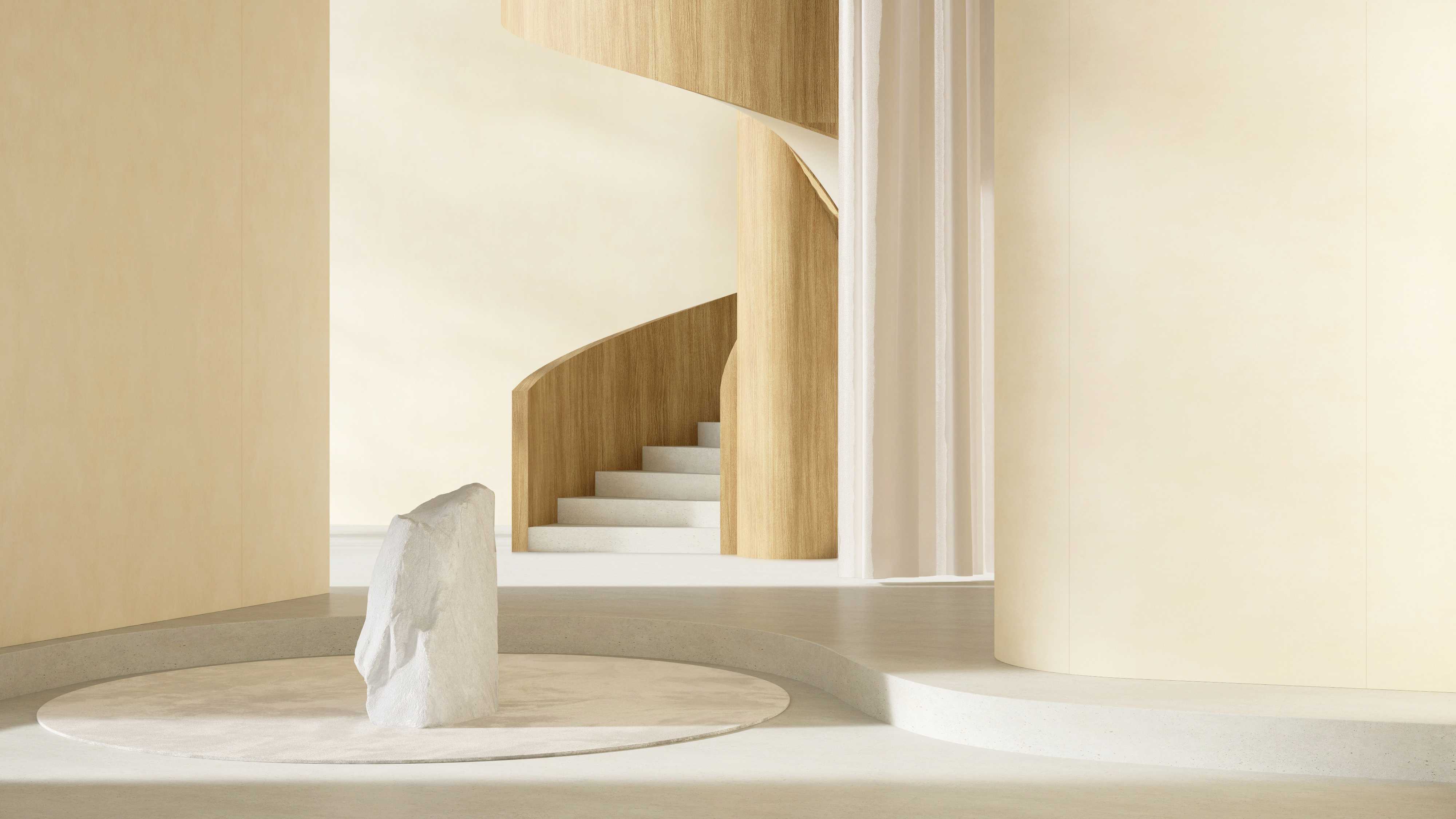 Lamitak has taken a sustainable approach to designing its new collection by returning to basics and producing only the necessary. The outcome for sustainability in this collection spans across processes, advocacy, and only producing designs that are timeless with longevity, without the need to popularise with trend-based.
The brand showcased its upcoming 2023/24 collection, 'Intervention', under a green tagline 'inspiring sustainable spaces for a better planet', at the inaugural edition of FIND Design Fair Asia in September 2022.
Intervention is a concise collection of high-pressure laminates featuring over 55 new designs, tallying up to 423 laminates across four categories - Woods, Solids, Patterns and a recently formalised section, Specialities.
The collection is available to Singapore market from mid-October 2022. Asia and regional distribution will gradually be released in Q1 of 2023.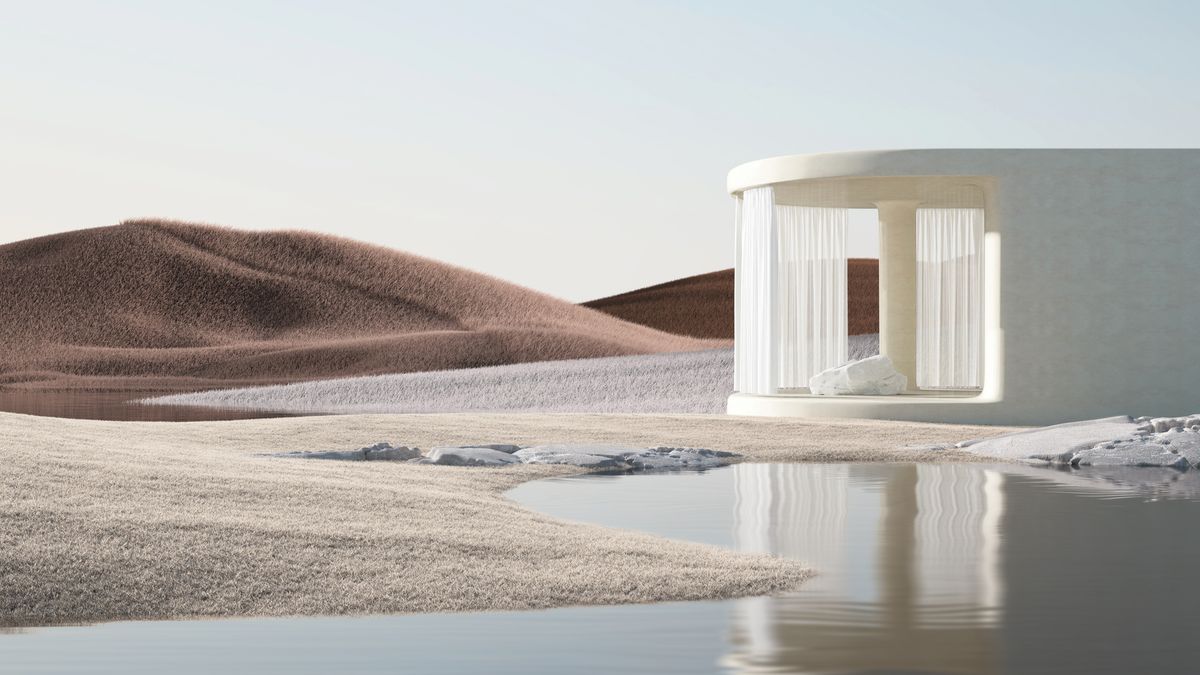 Inspired by nature
Lamitak unveiled two new Woods families for 2023/24, Savannah Wood, Barn Wood as well as two recent releases in 2022, Yugen Oak and Malibu Oak.
Savannah Wood is an expressive woodgrain with natural knots. Its assortment of light to dark coloured lines bear resemblance to the complexity of the grain of acacia trees. Barn Wood has contemporary rusticity with spectacular details while Yugen Oak, has subtle oak grains that easily melds into tranquil spaces. Malibu Oak has a coast-washed effect of knots and distinct metallic infills that completes a rugged look. There are 28 new designs and extended colours for Woods to choose from including Aiko Shizuoka Oak, Baltico Ash and Aria Laurentian Maple.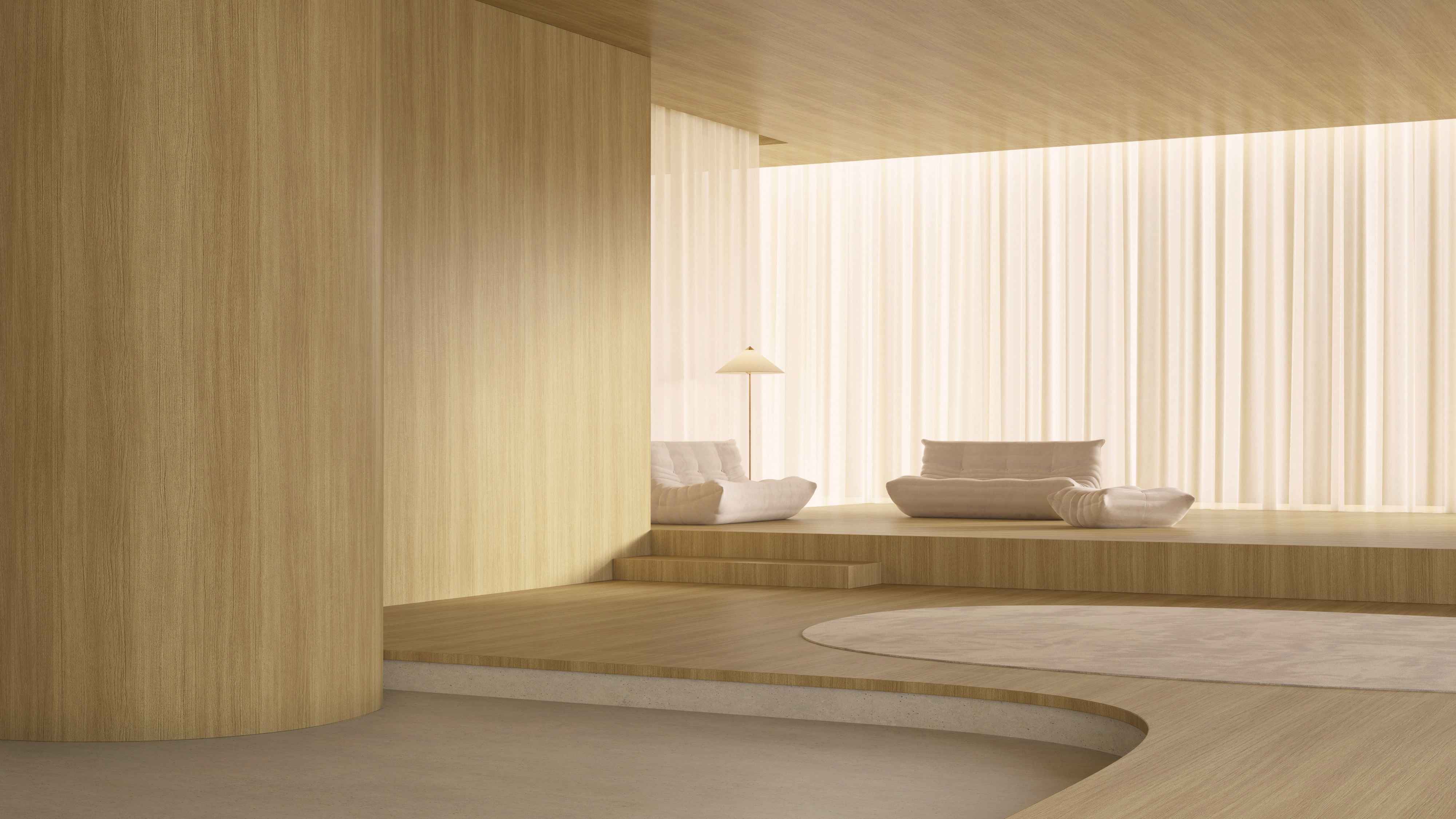 The straight grains and smooth surface of the Eames Teak (2014/15 collection) brings streamlined qualities for soft minimalism. Above: Natural Eames Teak (Ceiling & Wall Panel).
New additions to Lamitak Patterns are inspired by concrete, stone, and granite – 'Gentle Alternatives' that bring calmness to holistic and wellness spaces such as a spa, studio, or lifestyle store.
Microcement resembles stucco, lime wash and chalk paint in a fine Microdots (MD) finish. Its more textural counterpart, Cloudy Cement is finished with deep Brushstrokes (BS), as though it was painted on. Escher lends its materiality from the timeless and elegant limestone. The edgier Escher Litho is decorated with a light geometrical print akin to optical art.
Smooth stone-like finishes Pompeo, Genesis, and Travertine bear resemblance to earth's natural stones. Pompeo, dedicated to a time of greatness, leaps across centuries, preserving time through archaeology. Its slate grey base is layered with sheer white veining that carry traces of earth's iron. Genesis is inspired by homogenous metamorphic rocks. Its texture is light, airy, and ethereal. Travertine has a weathered ivory base is mottled and streaked with layers of grays and whites, emulating the stone that occurs naturally around mineral springs.

NEWEDGE
NEWEDGE by Lamitak is an eco-friendly, durable ABS (Acrylonitrile Butadiene Styrene) edging that seals and protects any carpentry projects. An aesthetic solution with anti-bacterial properties, it complements matching laminates for a seamless perfection of detail. It can be used with contrasting laminates for a dynamic interplay of colour and texture.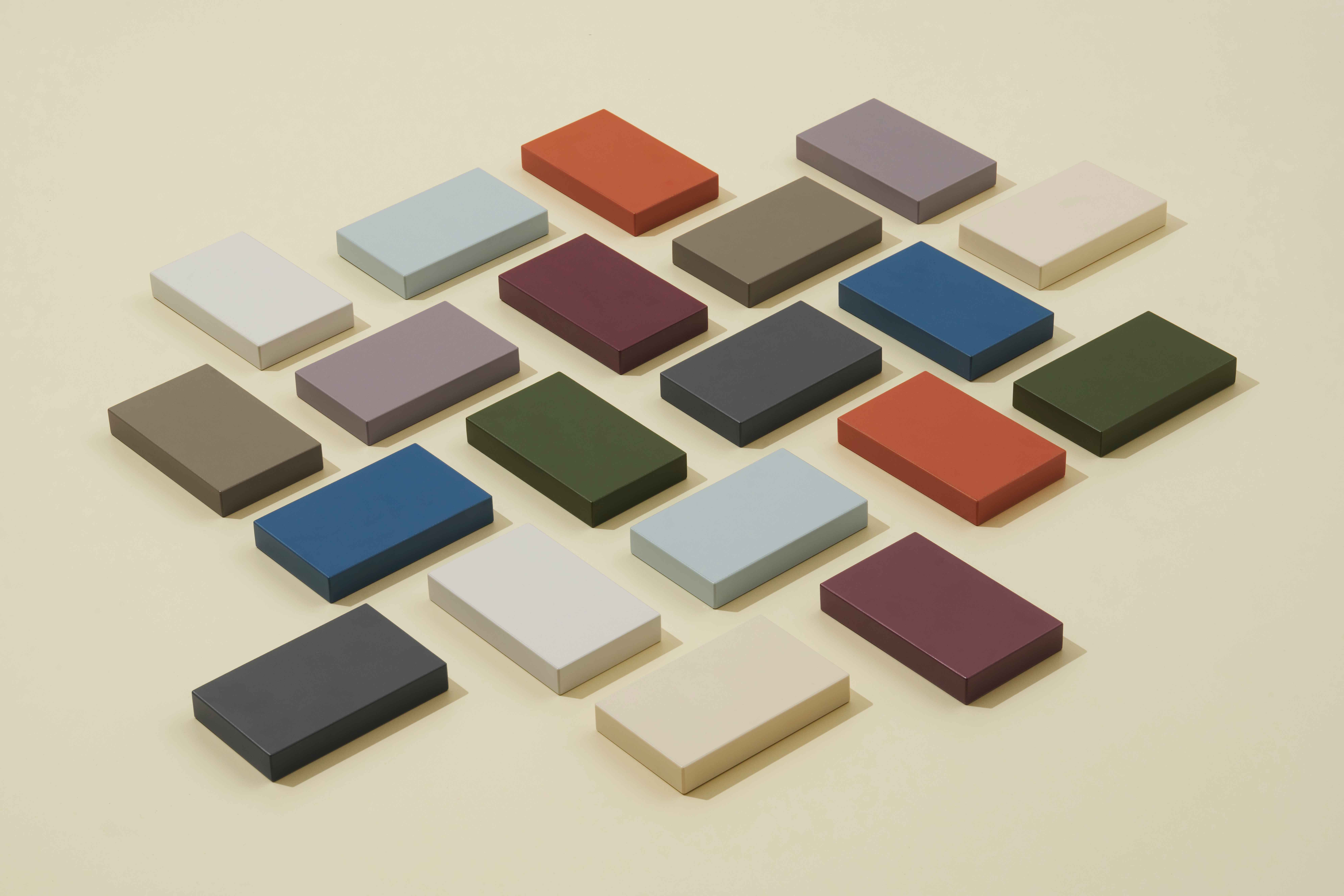 Available in 23mm (selective Solids, Woods, Patterns & Protak) and 44mm (selected Woods & Patterns).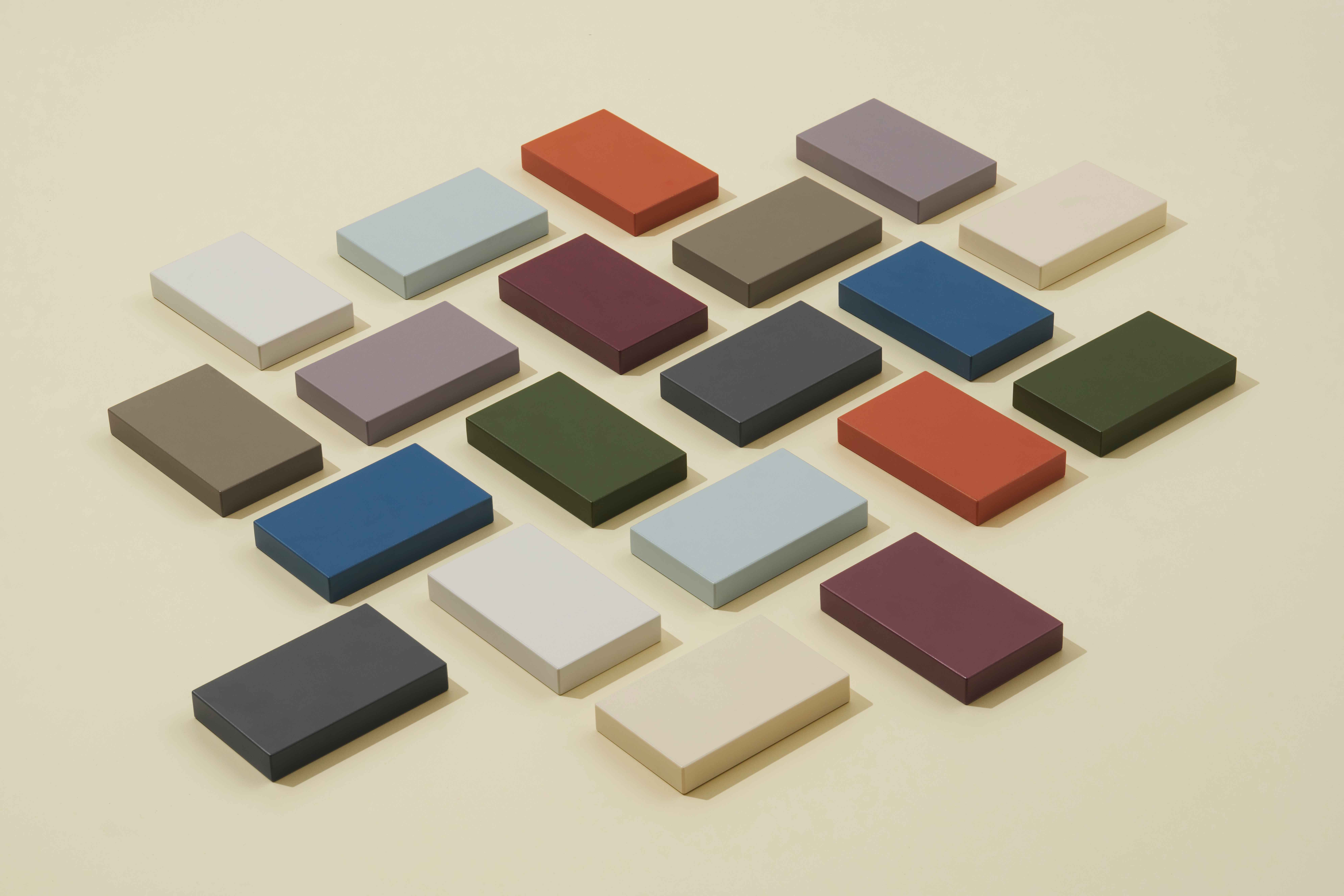 Certifications – Environmentally Responsible
With over two decades of surface innovation, Lamitak has been synonymous with introducing realism through Woods and Patterns. Its laminates, including Solids and Specialities, have anti-bacterial properties and are versatile for use across residential, commercial, and hospitality projects. Lamitak has been certified with Singapore Green Label, Greenguard and Greenguard Gold.
A Sustainable Intervention
Dedicated to sustainability, Lamitak aspires to redefine industry practices by championing the reduction of laminate sample requisition and its effects on carbon footprint through 'Intervention', the 2023/24 collection's theme.
"We recognise climate change as a long-term risk to our industry and more so than ever, it is paramount for TAK to take the lead by inviting our clients in the interior and architecture industry to join us in making sustainability an imperative and collective commitment," says Alexander Tan, Director of Brand and Product Innovation at TAK Products & Services Pte Ltd.
Tan shares, "The team has spent the past year reviewing our past assets and future resources and are incorporating sustainable steps to minimise any potential contribution to waste. We aspire to reduce laminate sample requisition by 50%. This has a rippling effect on logistical carbon emissions. Lamitak catalogue is designed as the ultimate tool guide for selecting textures and finishes while minimising the need for physical samples. In addition, our 2023/24 Catalogue is printed on FSC-certified paper sourced from forests that are responsibly managed in the most environmentally sustainable way possible. Our community of designers and architects are encouraged to rely on the digital catalogue and website especially when they are on the go."
He adds that to further reduce the need for physical catalogues and samples, a new 5,300 sq feet Lamitak Studio is slated to open in Q1, 2023. "The new building, located at Senoko will be equipped with Electric Vehicles (EV) charging station to include greener mobility and future proof towards Singapore Green Plan 2030."
For more information, visit: sg.lamitak.com