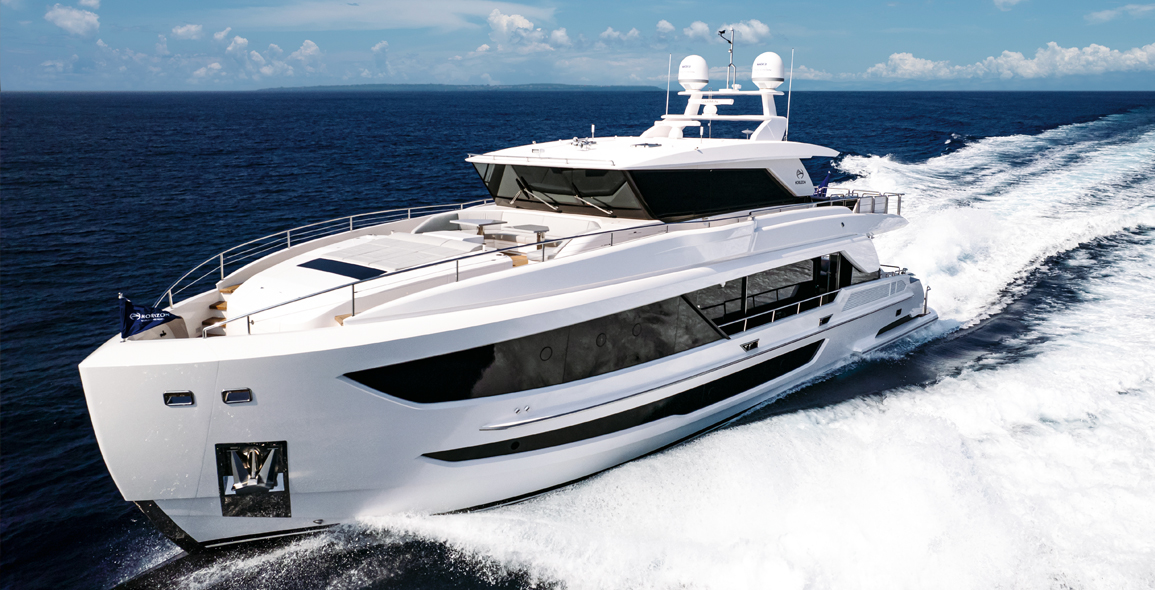 With three decks, four cabins, a skylounge and a generously sized outdoor deck, the FD90 Hull 22 yacht built by the Taiwanese Horizon Group in collaboration with Cor D. Rover Design is a dream to behold.
Commissioned by an Australian, it is designed to be completely self-sufficient, allowing the owner to live onboard permanently, while sailing the world with a four-member crew.
Nowhere is this more evident than the loft-like main salon with its living, dining and multimedia areas.
Walnut wood, black varnished surfaces and high-pile carpets add to the contemporary luxe appeal, encased within floor-to-ceiling windows and sliding glass doors that lead out to the surrounding decks.
But surely the highlight has to be KNX smart home technology system from JUNG integrated into the yacht, the first such Asian project for the German systems company.
Using a smartphone or tablet, the owner can control the lighting, shading, air-conditioning and multimedia systems.
For instance, the lighting in the living room can be changed to suit the time of day or mood, and even introduce warm or cool tones when necessary.
Glass partitions can be turned from opaque to transparent, depending on the privacy needed.
When in the tropics and the heat and humidity gets too overwhelming, the air-conditioning can easily be switched on.
Those who prefer an offline way of life can also access the KNX system through the wall-mounted pushbuttons with the LS 990 design – who needs devices when these beautifully designed switches serve the same purpose and are clearly labelled with icons.
According to John Lu, CEO of the Horizon Group, yacht-building has evolved in recent years, in part due to the COVID-19 pandemic.
There is increased demand for new and used boats as people look towards having secure assets.
Additionally, they are also drawn to the alternative way of life that residing on the high seas has to offer.
We therefore won't be surprised if more yachts like the FD90 Hull 22, with its contemporary and simple design paired with JUNG's high-end smart home system, becomes a blueprint for future projects.
This story is produced in collaboration with JUNG. It first appeared in Issue 124: June 2022.