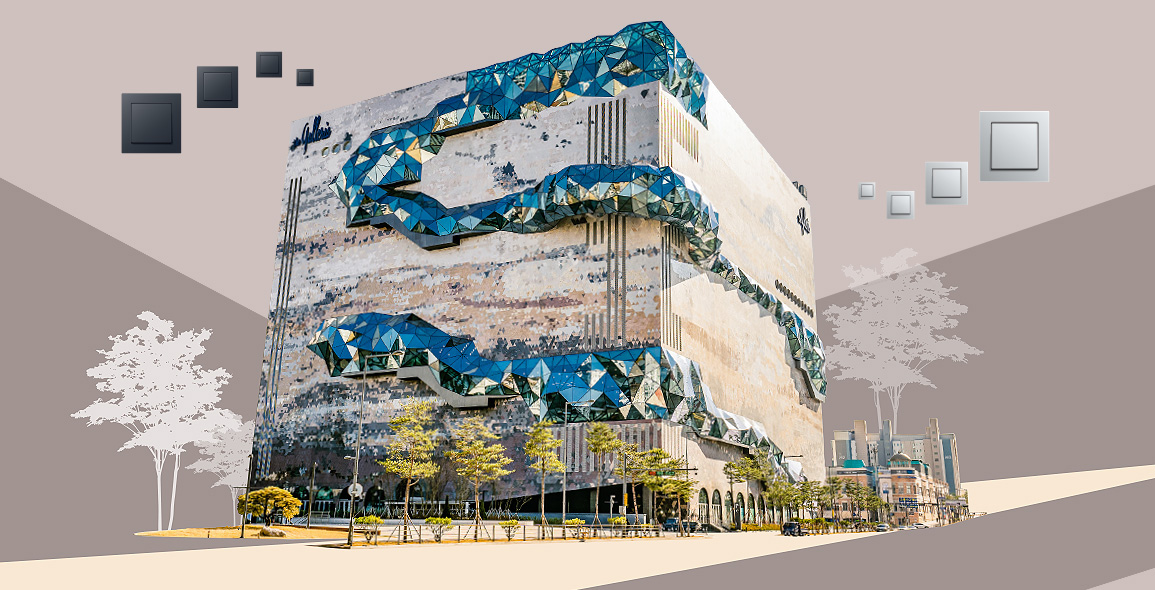 DOMUS describes it as a "pixelated mineral stone", Designboom says it has an "opal stone-like façade" and Wallpaper labels it as "revolutionary".
All of these accurately describe the department store Galleria, designed by OMA Partner Chris van Duijn, in Gwanggyo, a new town just south of Seoul in South Korea.
Its striking appearance is composed of a block-like, earth-toned stone volume that, upon closer inspection, recalls enlarged pixels.
Cut into it in a loop around the sides is a prismatic structure seemingly erupting from the "rocks" that is in fact a sky bridge from which the whole town can be admired.
It also houses terraces, space for exhibitions, performances as well as recreational and educational zones.
According to van Duijn, "With a public loop deliberately designed for cultural offerings, Galleria in Gwanggyo is a place where visitors engage with architecture and culture as they shop.
"They leave with a unique retail experience blended with pleasant surprises after each visit."
Intending to push the boundaries of a typical urban mall, Galleria boldly announces this through its architecture, declaring it to be a lifestyle hub than shrine to consumerism.
Other facets within the project include co-working space, a hotel, entertainment options and retail space.
Further elevating its functionality is JUNG's KNX smart system, allowing for intelligent shutter and lighting control, comfortably and centrally managed via its touch sensors.
On the walls are the JUNG design classic LS 990 switch collection in stainless steel, aluminium and aluminium dark, and the design programme A creation in aluminium and anthracite matt.
The high-quality metal finish serves to establish a subtle and exclusive standard with its unobtrusive style, fitting in naturally as a classic element in this futuristic piece of architecture.
This story is brought to you by JUNG. It first appeared in Issue 117: August-October 2020.