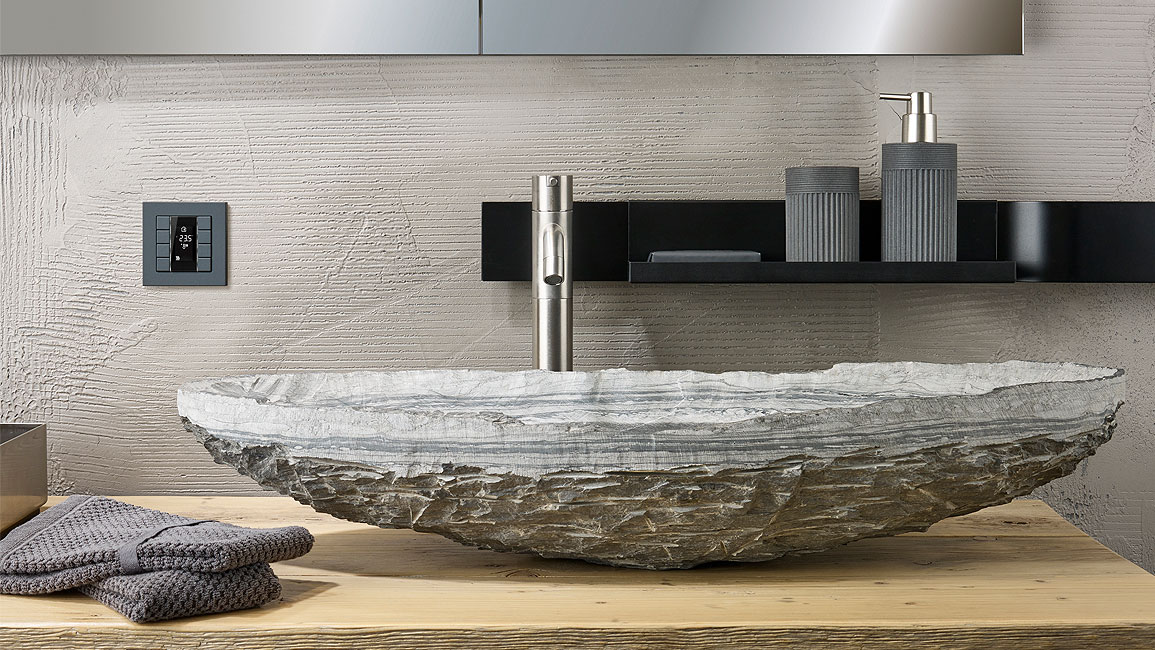 Designing a hospitality project is about delivering an immersive, 360-degree experience to the guest.
Every little detail must not be overlooked – not even the switches and systems that control the electronic fittings in the guestrooms, public areas and back of house.
This is something that JUNG understands and what guides it to create "wow" moments in the built environment, especially in hotels and resorts the likes of Andaz and CitizenM.
Its emphasis on creating collections with outstanding design has resulted in a close-knit relationship with architects and designers such as Norman Foster, Ole Scheeren and Philippe Starck.
Here, JUNG presents a range of products that can be accommodated in any hospitality space.
Smart Radio DAB +: Music, whenever
An important tool in creating a relaxing soundscape, this compact-looking system can ensure music is in the air during a bath, teeth-brushing or even while applying makeup. The Bluetooth version means it can communicate with smart devices allowing for the streaming from any app of choice.

Smart Controls: Take charge
From dimming the light, to moderating the temperature of the room, this control panel does it all. It comes as a five, seven or 10-inch display, flush-mounted into the wall, with an intuitive touch display that has a purist design.

Corridor Unit
This ensures seamless communication between hotel guests and staff on matters like making up the room and disturbance. Now available in high-grade glass, in addition to the plastic switch version, it is elegant and sits quietly on the wall in "sleep mode" until activated.
This story is brought to you by JUNG. It first appeared in d+a's Annual 2020.