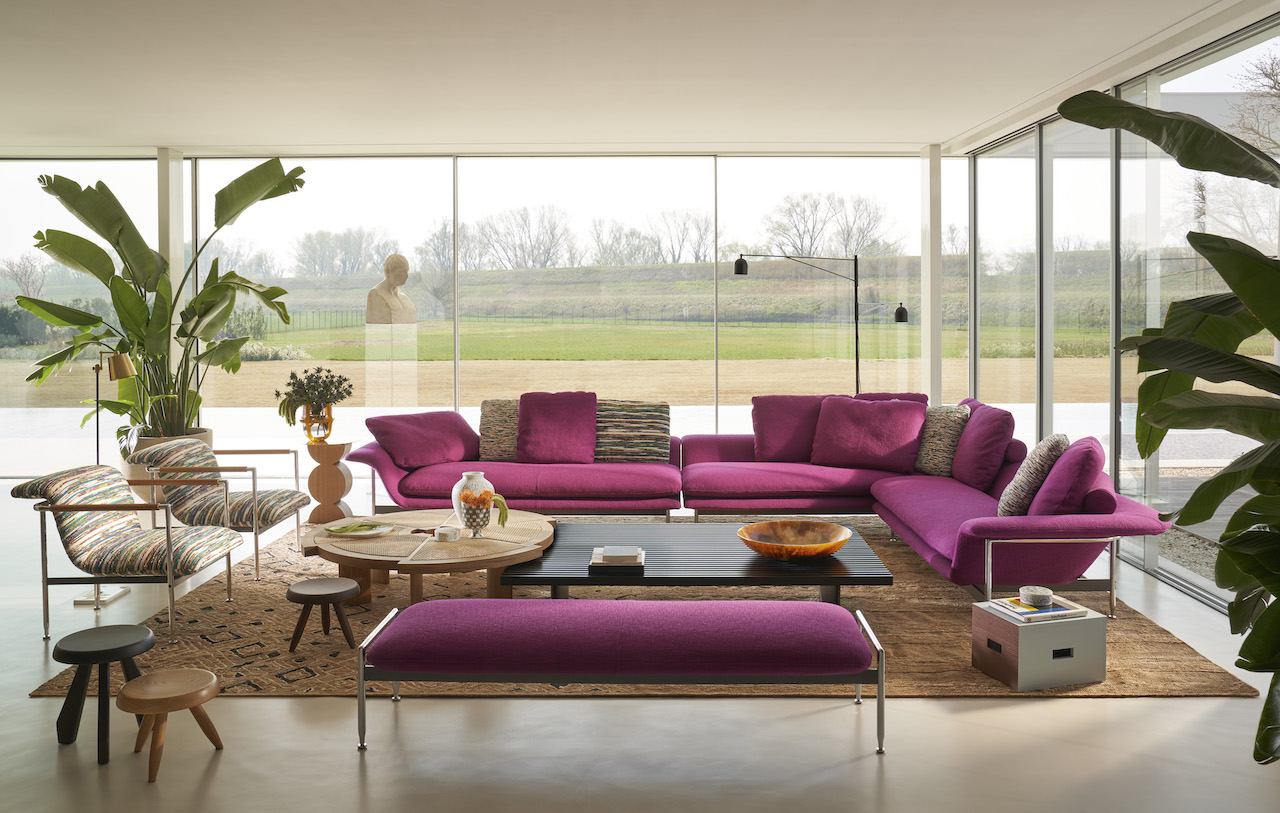 A concept, a philosophy, a conscious and futuristic approach, The Cassina Perspective expresses the company's pioneering spirit through an eclectic collection in which the most innovative products and modern icons come together to create authentic and welcoming atmospheres.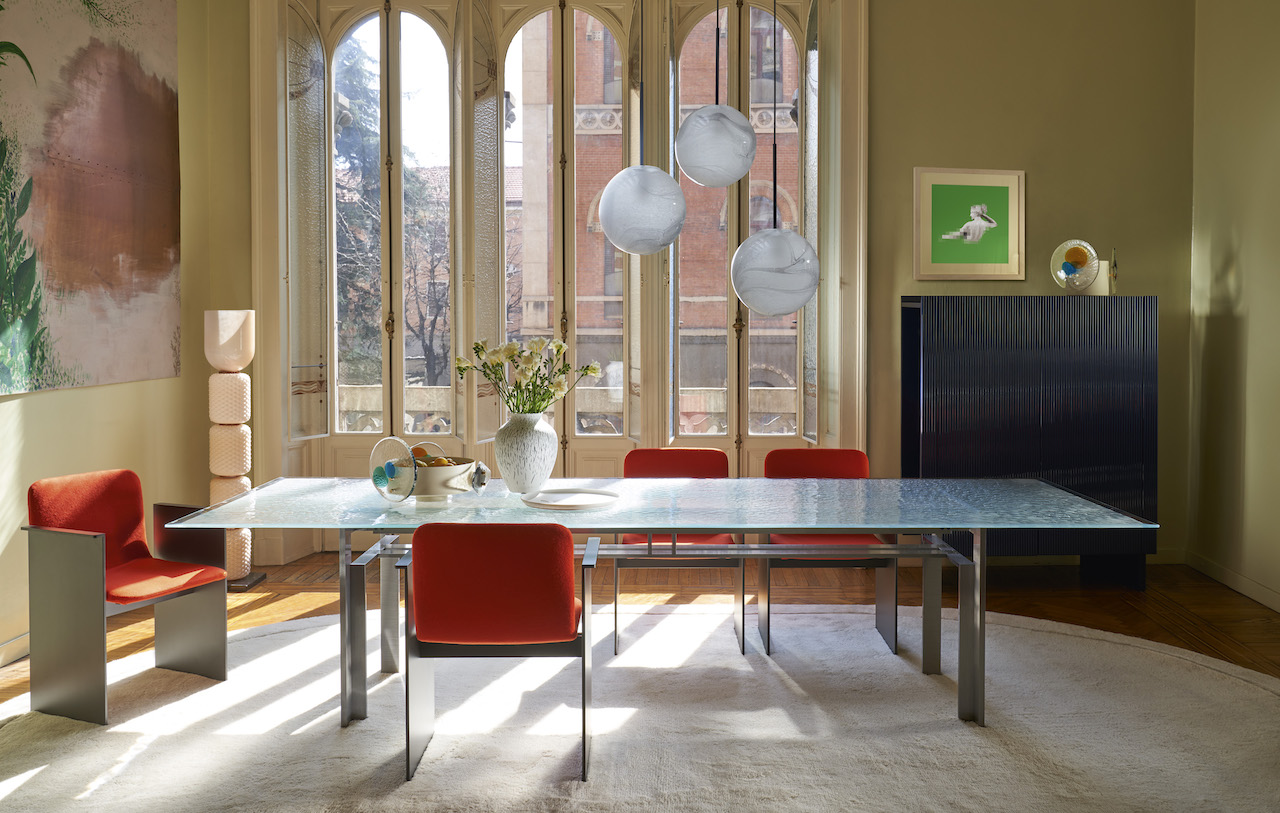 Cassina Doge Laguna table by Carlo Scarpa (photo: Francesco Dolfo)
This year, Cassina presents a rich and innovative collection that combines established designers such as Antonio Citterio, Gaetano Pesce and Patricia Urquiola, along with new names like Barber Osgerby, Davide Oldani, and Ico & Luisa Parisi, to name just a few.
The Cassina Lighting Collection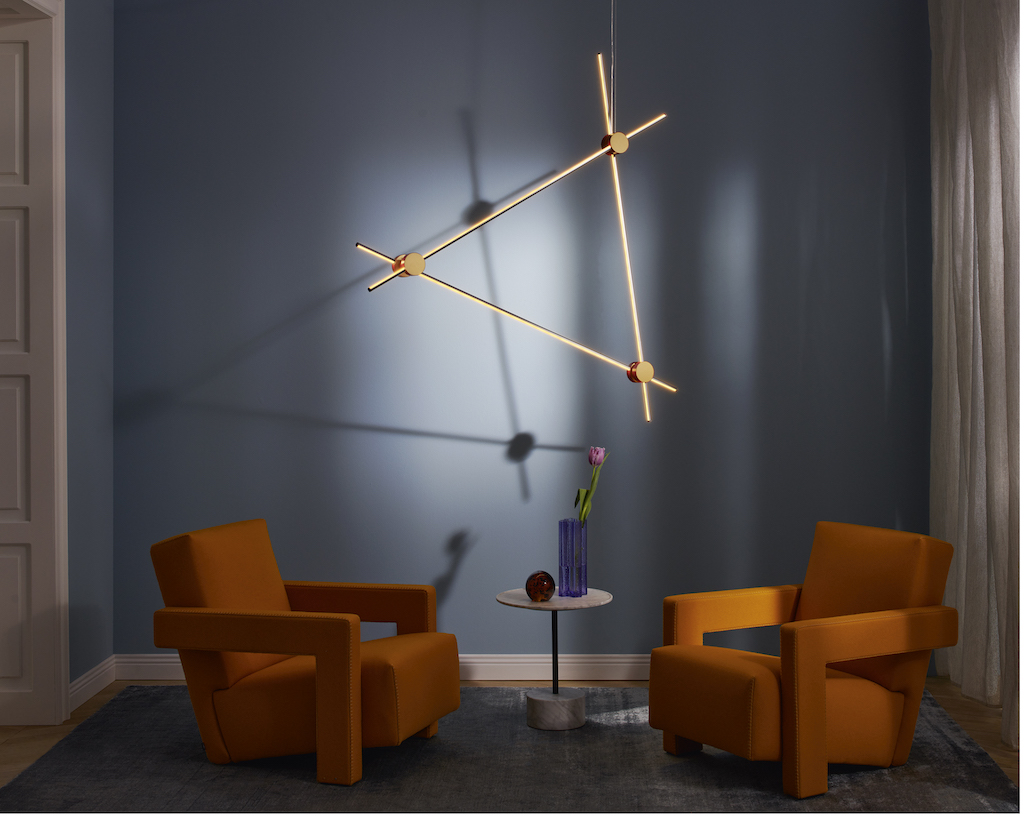 Cassina lighting - Eitie wall installation by Tobia Scarpa (photo: Paola Pansini)
Cassina expands its vision of the home with a new lighting collection that completes its proposal of welcoming atmospheres capable of satisfying a broad spectrum of styles. This first catalogue brings together designs by Tobia Scarpa, Philippe Starck, Linde Freya Tangelder (Cassina unveiled the cultural patronage of Tangelder's first solo exhibtion in Athens in 2022), as well as a new collaboration with Italian designer Paolo Ulian.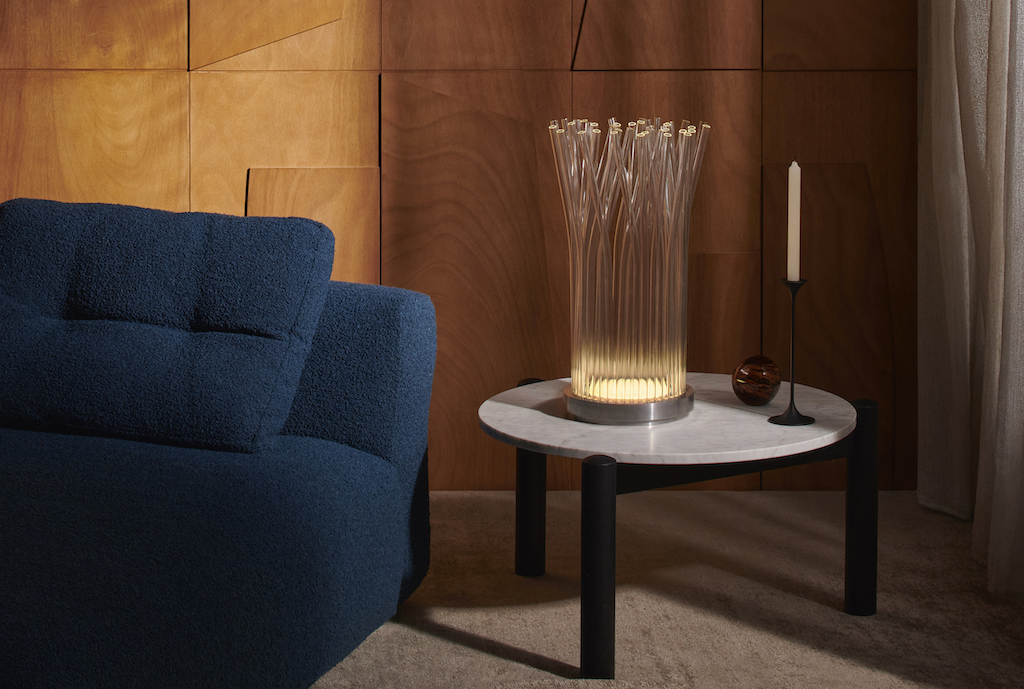 Cassina lighting – Fluxus-E by Paolo Ulian (photo: Paola Pansini)
The genesis of the collection arises from the discovery of the lighting designs by Charles and Ray Eames, among the most influential American designers of the 20th century. Cassina's interest in the Modern Movement and expertise in authentically researching and editing heritage pieces has led the company to explore these lighting designs in close collaboration with the Eames Office and Form Portfolios, resulting in extraordinary philological research that will bring these pieces to light with the launch of the first Eames Lighting Collection in 2024.
50 years of the Cassina iMaestri Collection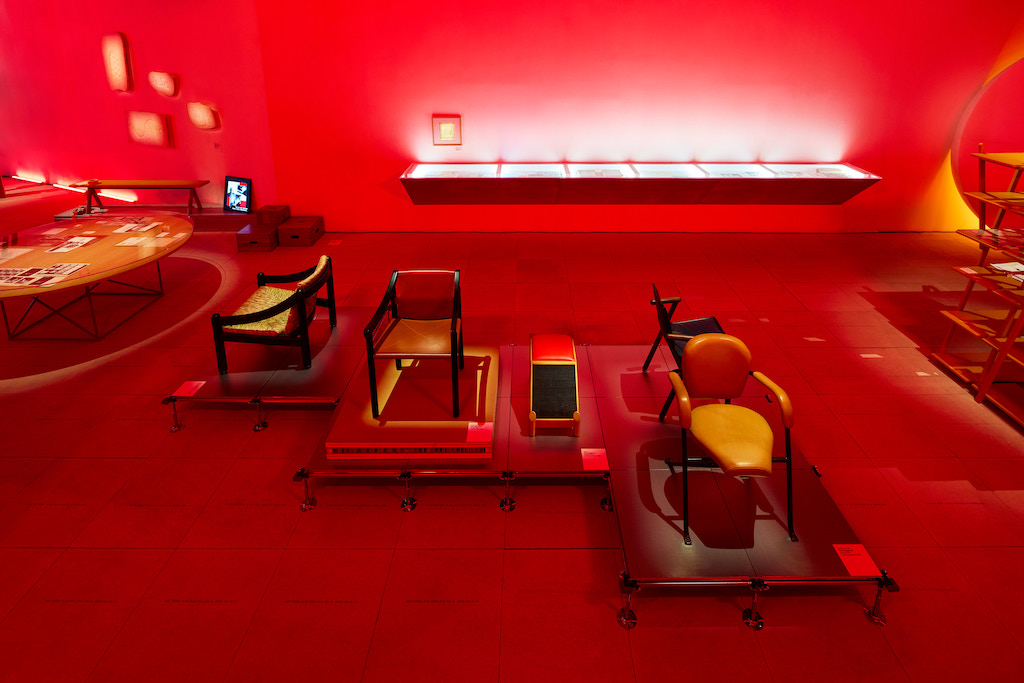 Cassina presents 'Echoes, 50 years of iMaestri' exhibition (photo: Agostino Osio)
For the 50th anniversary of the Cassina iMaestri Collection, the company presents 'Echoes, 50 years of iMaestri', curated by art director Patricia Urquiola along with Federica Sala. The exhibtion was held at Milan's historic Palazzo Broggi from 17 to 21 April 2023.
This celebration presented an opportunity for Cassina to continue the conversation and bring together the names of the great masters of the 20th century with new figures whose work also has a strong connection with its history. In April 2023, the Cassina iMaestri Collection welcomes Vico Magistretti, Gio Ponti and Carlo Scarpa as well as Charles and Ray Eames.
The future of design is conscious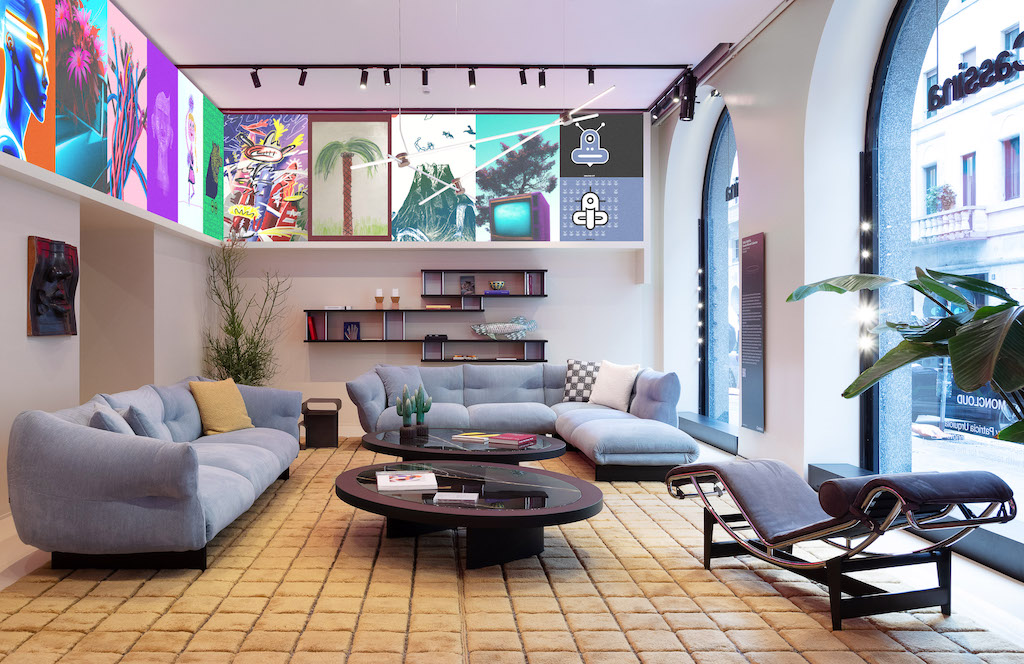 Cassina Moncloud sofa designed by Patricia Urquiola at the Cassina Store Milan (photo: Andrea Bartolucci)
For some years now, Cassina has been committed to adopting a more conscious approach both towards the environment and people thanks to the work conducted by Cassina LAB, born from the collaboration with POLI.design at the Milan Polytechnic.
In a continuous evolution, this journey introduces a new perspective on upholstered furniture with the Moncloud system by Patricia Urquiola which stands out for its structural and material innovation: its shape is sculpted in recycled PET wadding, a major progress for the interior design industry aimed at reducing to a minimum the use of polyurethane foam.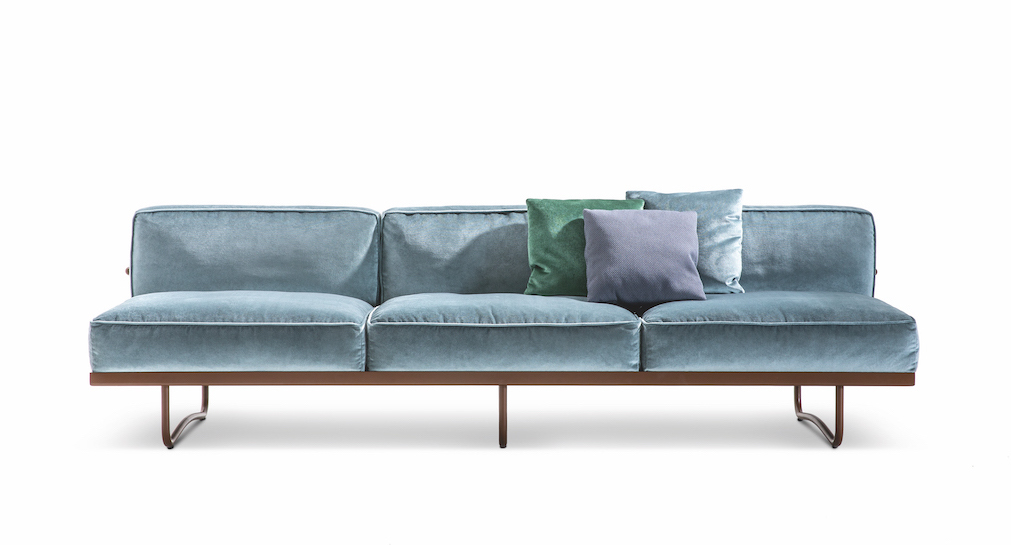 Canapé, Appartement Le Corbusier, durable by Le Corbusier, intégré à la Collection Le Corbusier®, Pierre Jeanneret®, Charlotte Perriand® – Cassina iMaestri Collection
This in-depth research is not only focused on the development of new products, but also other design icons by Le Corbusier, Pierre Jeanneret and Charlotte Perriand, reissued this year with circular materials in the durable version.
Cassina is the only company authorised to produce the designs of the three authors, working in close contact with the Le Corbusier Foundation, Pernette Perriand-Barsac and the heirs of Pierre Jeanneret to provide an authentic reconstruction of their work. The Le Corbusier®, Pierre Jeanneret®, Charlotte Perriand® Collection is still in continuous evolution and is constantly expanded and enhanced to respect new requirements and keeping it contemporary.
For more information, visit: www.watelier.com/brand/cassina or www.cassina.com