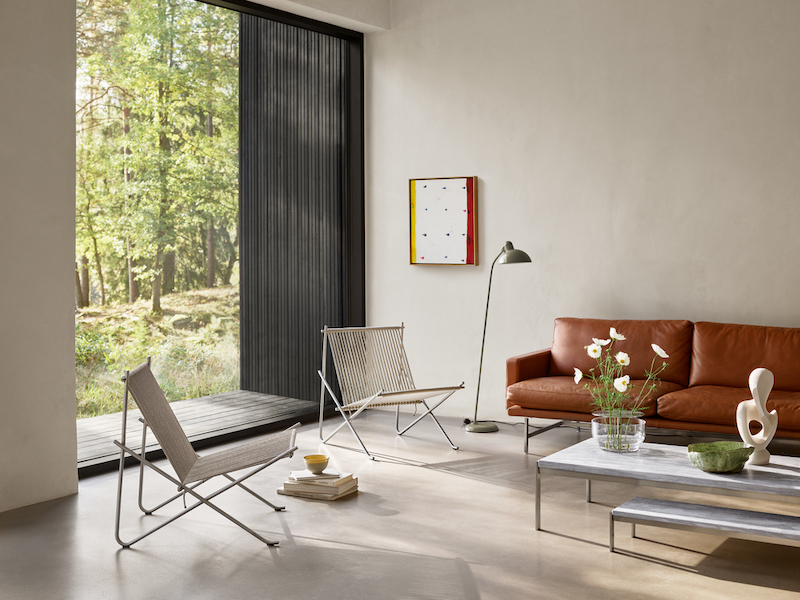 Danish furniture company Fritz Hansen has been producing unique pieces since 1872, and has delivered iconic pieces throughout the decades.
Fritz Hansen in Singapore offers exclusive furniture that can add character to different upscale residential and commercial spaces.
PK4 lounge chair by Poul Kjærholm
Fritz Hansen presents the PK4 lounge chair, completing the Poul Kjærholm range of easy chairs. Designed in 1952, this striking, streamlined silhouette was one of Kjærholm's earliest designs. Its visionary approach reveals an early example of Kjærholm's continuous research of geometry.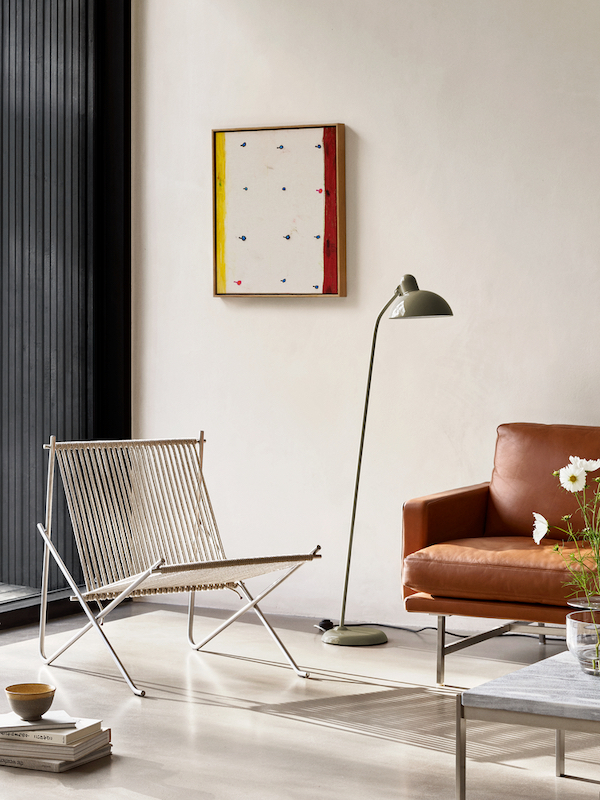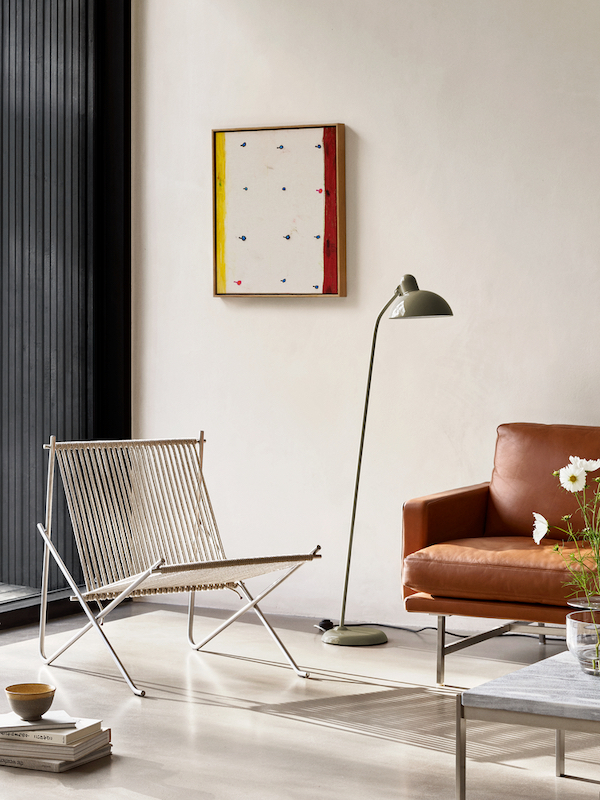 Seven tubular steel pieces are welded into a single frame; the back and seat are of a single length of halyard — the result is a light, sculptural and elegant expression.
The design perfectly captures Kjærholm's unique ability to distill technically complex ideas into visually arresting, functional objects that are as much standalone works of architecture as they are furnishings that stand at the intersection of art and design.
The new PK4 comes with an improved structural integrity and includes the addition of a new seat cushion designed to elevate the seating experience. The PK4 is available in satin-brushed stainless steel or black powder coated stainless steel, with halyard in either natural or black.
Ant™ chair by Arne Jacobsen
Designed in 1952 by Arne Jacobsen, the Ant™ chair is an enduring icon of Danish mid-century design.
For the first time this spring, the chair will be made available with front upholstery in both textile and leather. After many years of technical innovation, this new version maintains the chair's unique silhouette but allows for further customisation options plus an additional layer of comfort.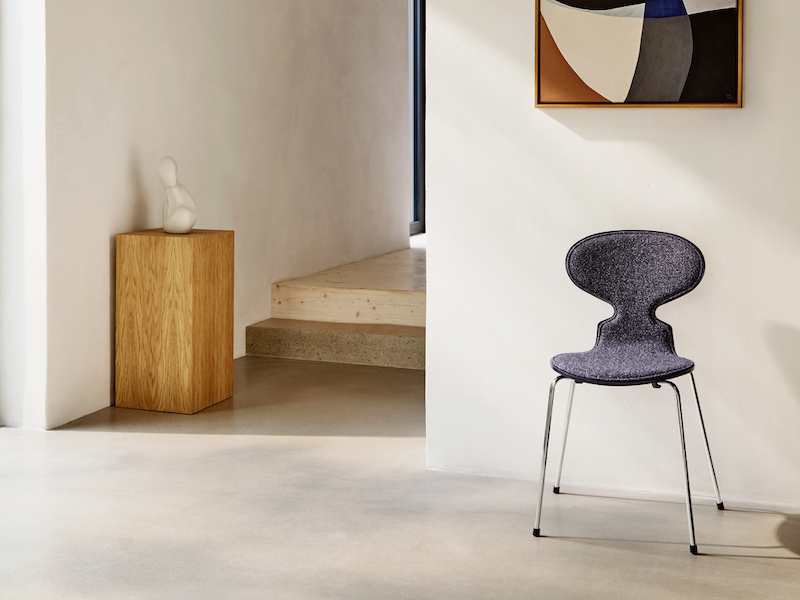 Made from nine layers of pressure moulded veneer, the Ant with its curved single piece seat and back was a radical invention. It paved the way for the creation of the iconic Series 7™ (1955), Grand Prix™ (1957) and Lily™ (1970) chairs that have become synonymous with Jacobsen's masterpieces.
Sculptural and dignified on its own, elegant and artful as a group, the Ant has in recent years been made available in many customisable combinations of shells, colours and bases. Adding this textile component to the chair creates yet more design possibilities and offer a tactile interplay of textures.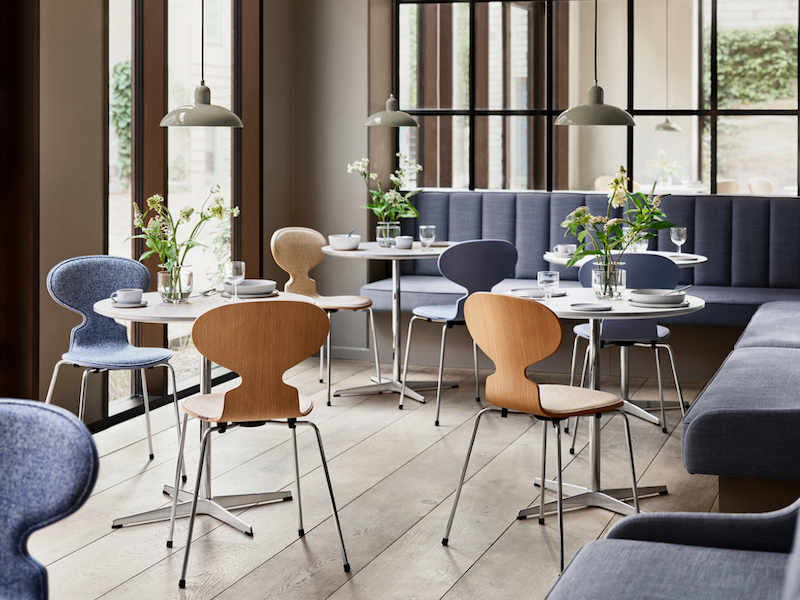 Tray Table
Beautifully shaped, light and agile, the Tray Table was created for the staff of Fritz Hansen in 1958. An embodiment of classic elegance and practicality, the dual side table and folding tray table is well loved for its organic shape and light tapered legs.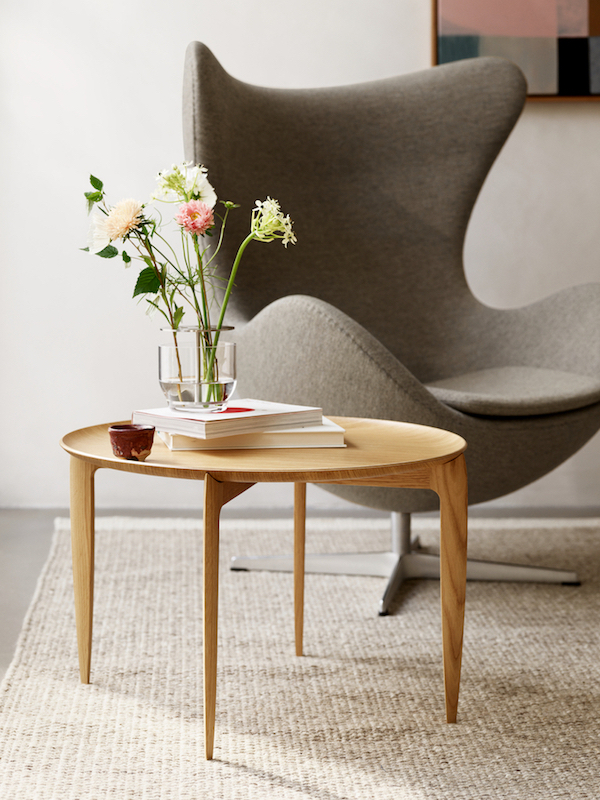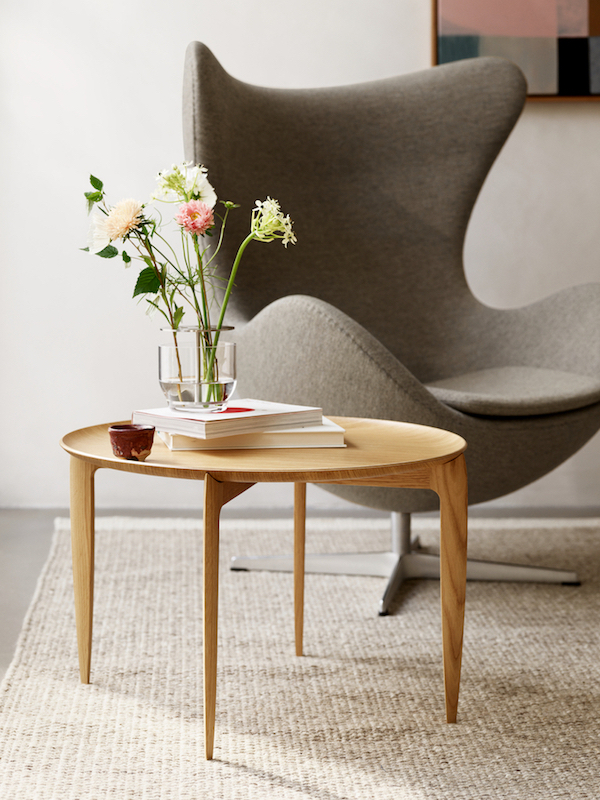 Kaiser idell lamp
The renowned KAISER idell lamp is characterised by Christian Dell's ability to create elegant design with basic geometric hallmarks of modernism: shapes like the sphere, circle and cylinder. Today, the KAISER idell is widely recognised as a symbol of noble Bauhaus design, exquisite choice of material, and precise engineering.
The 6631-T Luxus Table Lamp in colours like Easy Grey/Brass and Black/Chromed is available at W.Atelier Singapore.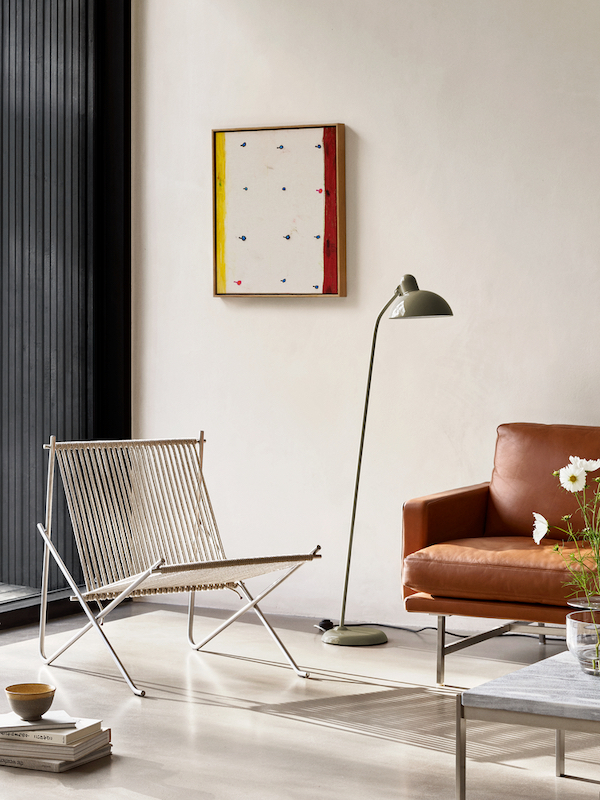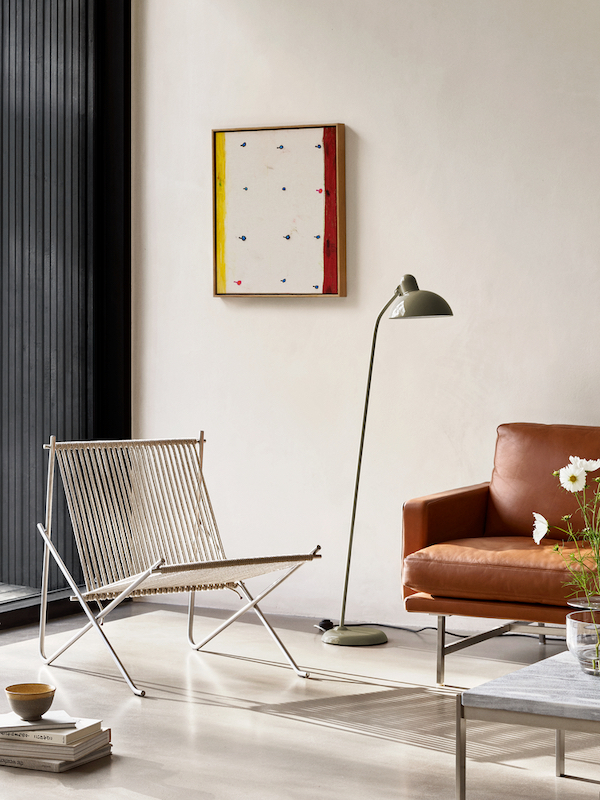 In Singapore, Fritz Hansen is exclusively available at W. Atelier, a purveyor of luxury home furnishings and accessories.
For more information, visit: W. Atelier