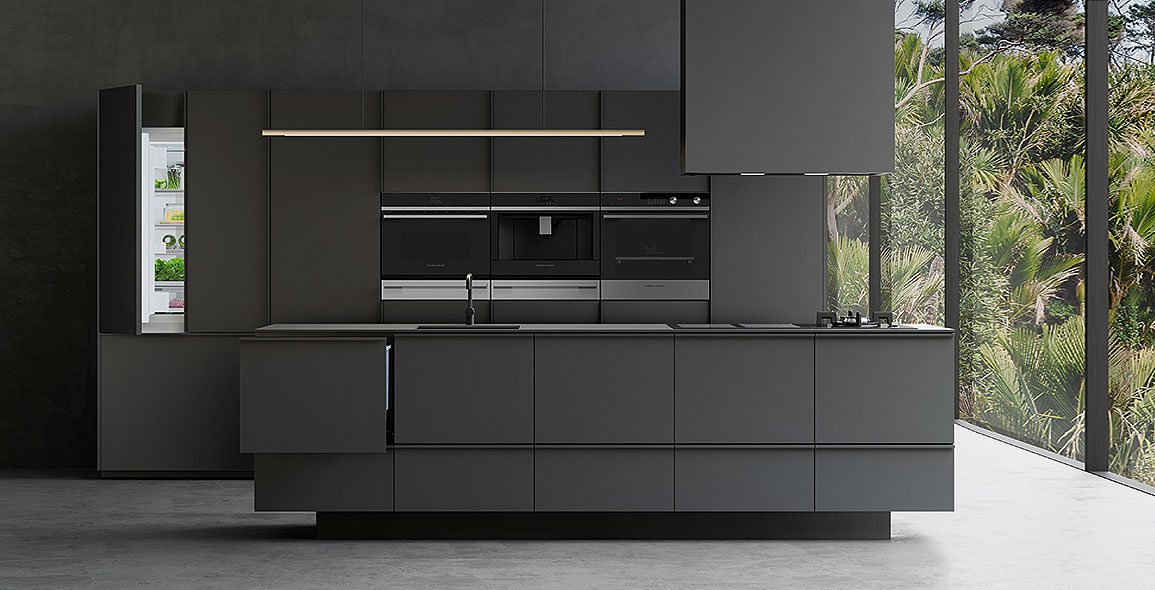 The traditional kitchen hasn't just evolved — it has also moved. In the past, kitchens were usually tucked away at the back of the house, as a separate space hidden away from the living areas. Today, it is the heart of the home — a multifunctional place where people socialise, entertain and cook.
Fisher & Paykel is leading an evolution in home appliances that reimagines the home, with the kitchen at its heart.
With a strong focus on aesthetics, Fisher & Paykel offers a family of appliances that can be distributed throughout the kitchen to support patterns of use. Good kitchen design allocates areas in which specific tasks are grouped.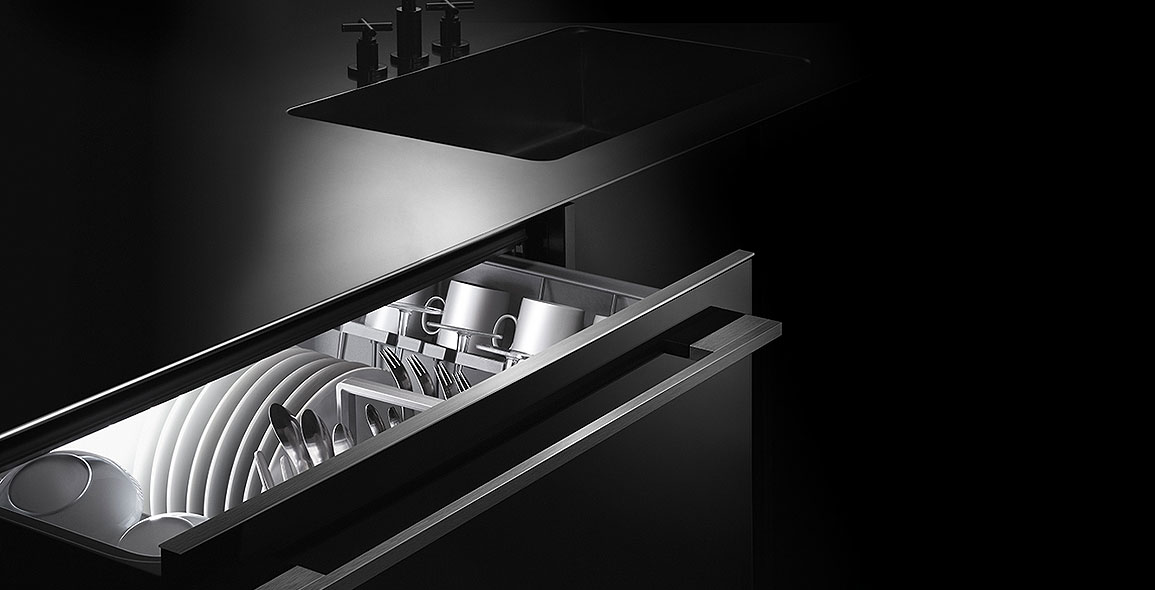 For example, the DishDrawer™ Dishwasher can be installed by the sink for crockery, with another for glasses by the bar — allowing you to configure the kitchen to suit the way you work and live.
By observing the way kitchens were used, Fisher & Paykel found that people opted to place the DishDrawers side by side in their kitchen cabinets, rather than one above the other. To accommodate this, Fisher & Paykel DishDrawer™ Dishwashers also allow the cabinetry to float above the floor without a kickstrip if preferred.
Innovations like these demonstrate how Fisher & Paykel has its finger firmly on the pulse of what is happening in the kitchen – something which designers surely appreciate.
Did you know: Fisher & Paykel is New Zealand's award-winning appliance brand tailored to human needs. It prides itself on challenging conventional designs, with a heritage founded on a pioneering spirit and culture of curiosity.
This story is brought to you by Fisher & Paykel. It first appeared in Issue 115: April/May 2020 of d+a.