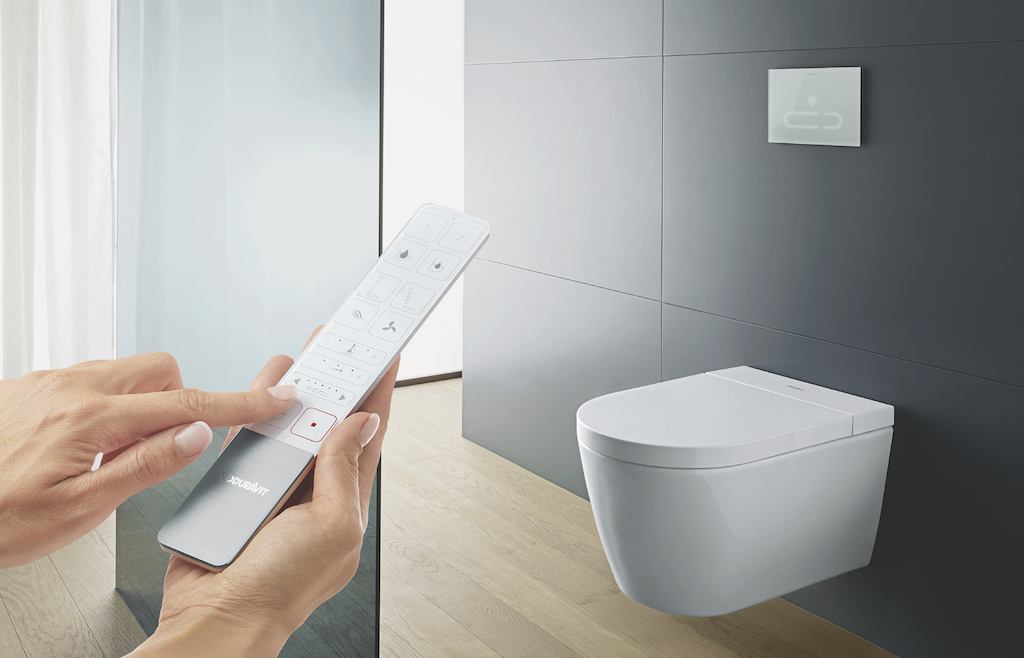 Leveraging on the cleansing power of water is Duravit's SensoWash® series – an innovative range of high quality shower-toilets.
SensoWash® is designed to provide the ultimate in hygiene and comfort, through sustainable design and advanced Duravit WC technology.
The meticulously crafted designs are equipped with a variety of features that make it the perfect choice for those who value style, convenience, and functionality.
Minimalist Comfort
The SensoWash® Starck f – a new generation of shower-toilet – designed by Philip Starck is the most premium range of Duravit's shower-toilets. It is sleek and modern yet comfortable, and promises state-of-the-art, natural toilet hygiene.
Optimised components ensure that all the technology is 'invisible' within its ceramic body, giving the unit a seamless appearance that blends harmoniously with any bathroom aesthetics.
Select from different shower modes to adjust the water temperature, spray intensity, as well as wand positions, customisable to a user's preferences. Follow up your routine with a gentle flow of warm, drying air. All the functions can be conveniently adjusted via Bluetooth using a remote control or the SensoWash® mobile app.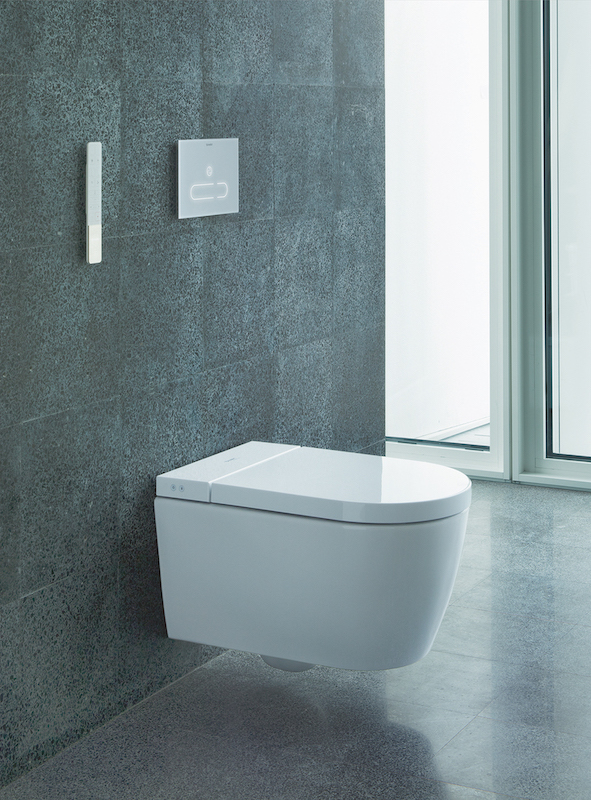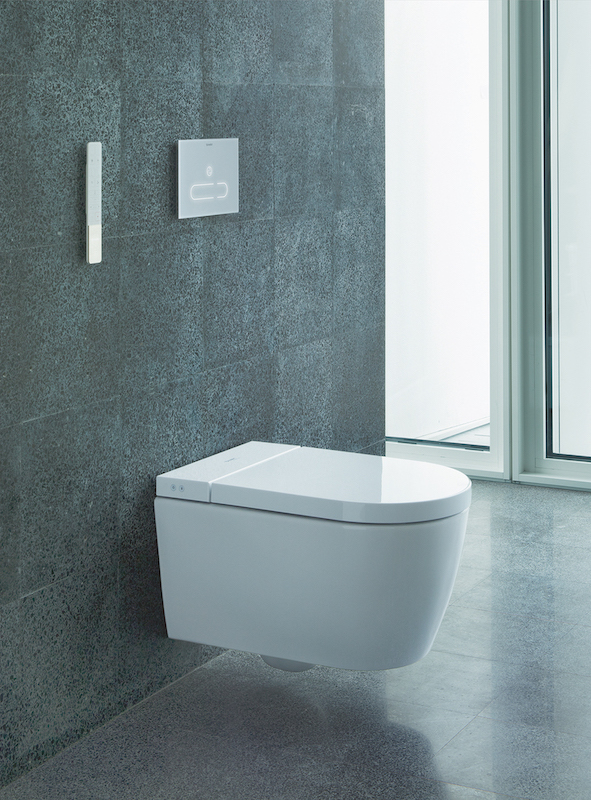 The unit also comes with Duravit Rimless® flushing technology, enabling a new type of flushing action that rinses the entire inner surface of the bowl and ensures perfect and hygienic flushing results, every time. Additionally, the shower wand and shower head are automatically cleaned before and after each use.
Other features of the SensoWash® Starck f shower-toilet include a night light function that illuminates the inner bowl, heated seat, and odour extraction.
The Starck f is available in two versions: SensoWash® Starck f Plus and SensoWash® Starck f Lite. The difference is that the lid on the Plus can open automatically, and the remote control has more functions.
Form Meets Function
The SensoWash® Slim's deliberately pared down design offers all the advantages of a shower-toilet yet is the perfect entry-level item for those who value purism and simplicity. It also places importance on the essential functions of a quality shower-toilet.
The unit is made from non-porous, hygienic material and has a sturdy, scratch resistant surface. The durable HygieneGlaze 2.0. glaze baked into the ceramic is also quick and effective at eliminating bacteria. Meanwhile, its low-noise, soft-closing mechanism means that a gentle tap is all it takes to close the flat lid. The slim remote control also makes it easy to operate the desired shower functions: Comfortwash, Rearwash and Ladywash. Other features include seat heating and energy saving mode as well as a convenient night light that illuminates the inner bowl.
For more information, visit: duravit.com