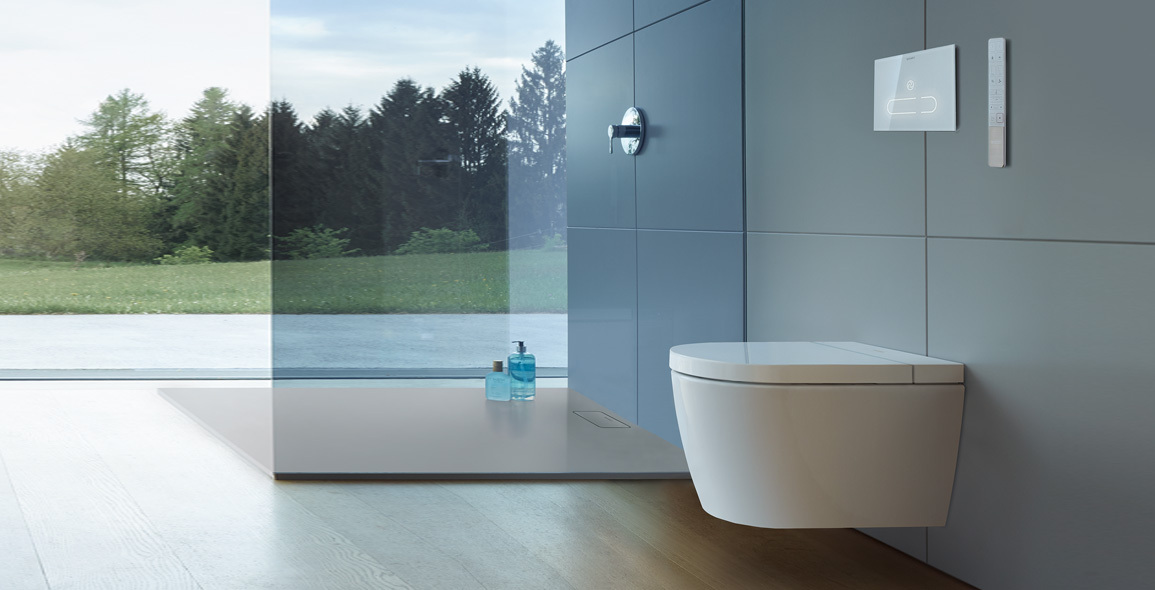 Invite a pared-down aesthetic and timeless modernity into the bathroom with the new shower-toilet collection by Duravit and Philippe Starck.
Available in two versions – SensoWash® Starck f Plus and SensoWash® Starck f Lite – it has a minimalist design but ranks high on comfort.
Looking for the technological components? It turns out that they are now housed within the ceramic body, in addition to having received an upgrade.
Equally compelling is how the flat seat is now only 40mm tall, and is paired with the white cover behind it to form a flush-mounted unit.
The entire system is configured through a smartphone app and intuitively operated via an ergonomically-shaped remote control.
Functions include the motion sensor for automatic cover opening, setting options for the shower flow, an odour extraction system and hot air dryer.
The SensoWash® Starck f too offers Duravit's new Rimless® technology and an optimised basin and siphon geometry, which enhances the water flow and flushing.
Maximum hygiene is achieved through inclusion of HygieneGlaze® 2.0, killing 99.999 percent of bacteria in a relatively short time.
Finally, the seat and cover are both made from a rugged material that is scratch-resistant and has a pore-free surface, making it even more hygienic so that function is perfectly balanced with form.
This story is brought to you by Duravit. It first appeared in Issue 117: August-October 2020.