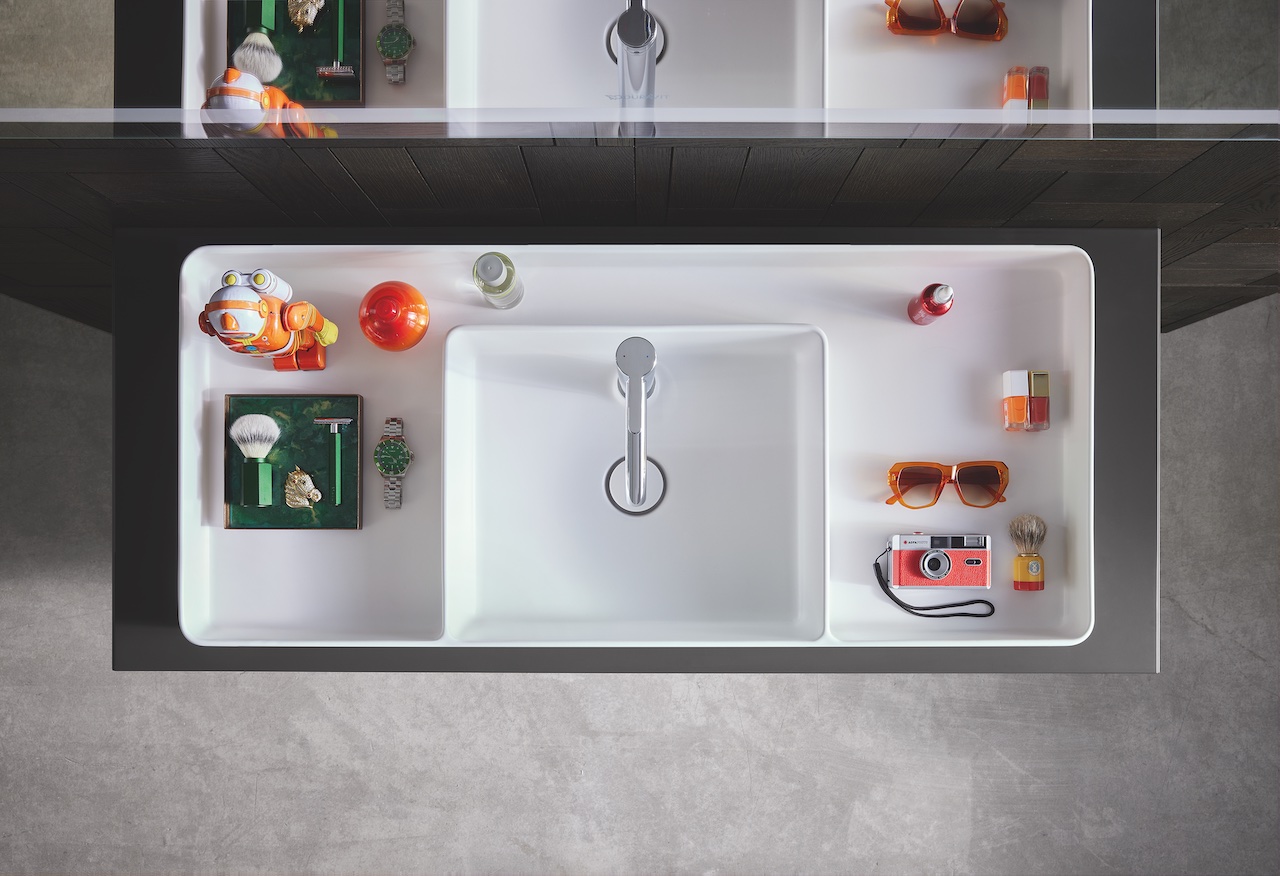 Duravit is a trusted German brand known globally for its top quality and innovative designer bathroom products with precise engineering. The brand's premium products are thoughtfully designed to elevate any bathroom and shower space. What the modern user gets is an intimate and luxe wellness experience in their own home.
Bento Starck Box's Intelligent Design
Duravit has once again collaborated with renowned designer Philippe Starck to create their new Duravit Bento Starck Box bathroom series. This latest collection draws inspiration from traditional Japanese bento boxes that are divided into individual compartments. The unique washbasins are designed with conveniently partitioned wet and dry areas.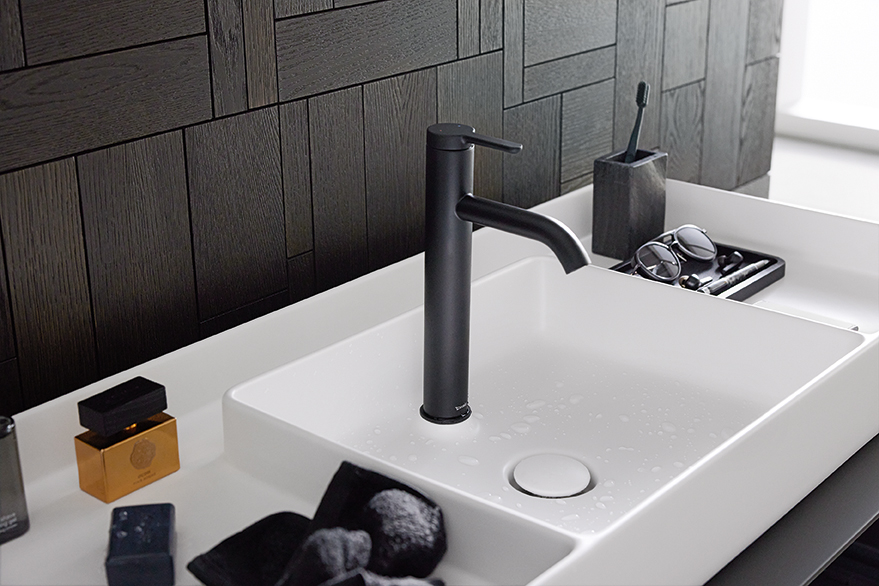 "The Bento Starck Box collection is the start of an elegant serenity," said Starck on the washbasins and bathtubs of the series.
What's brilliant is that the spacious Bento Starck Box washbasins offer plenty of practical storage compartments around the actual washbasin. Personal care products and accessories can be neatly arranged and within easy reach. Instead of rummaging through the cabinets, everything you need is organised, dry and accessible – perfect for modern homeowners with busy, full lives.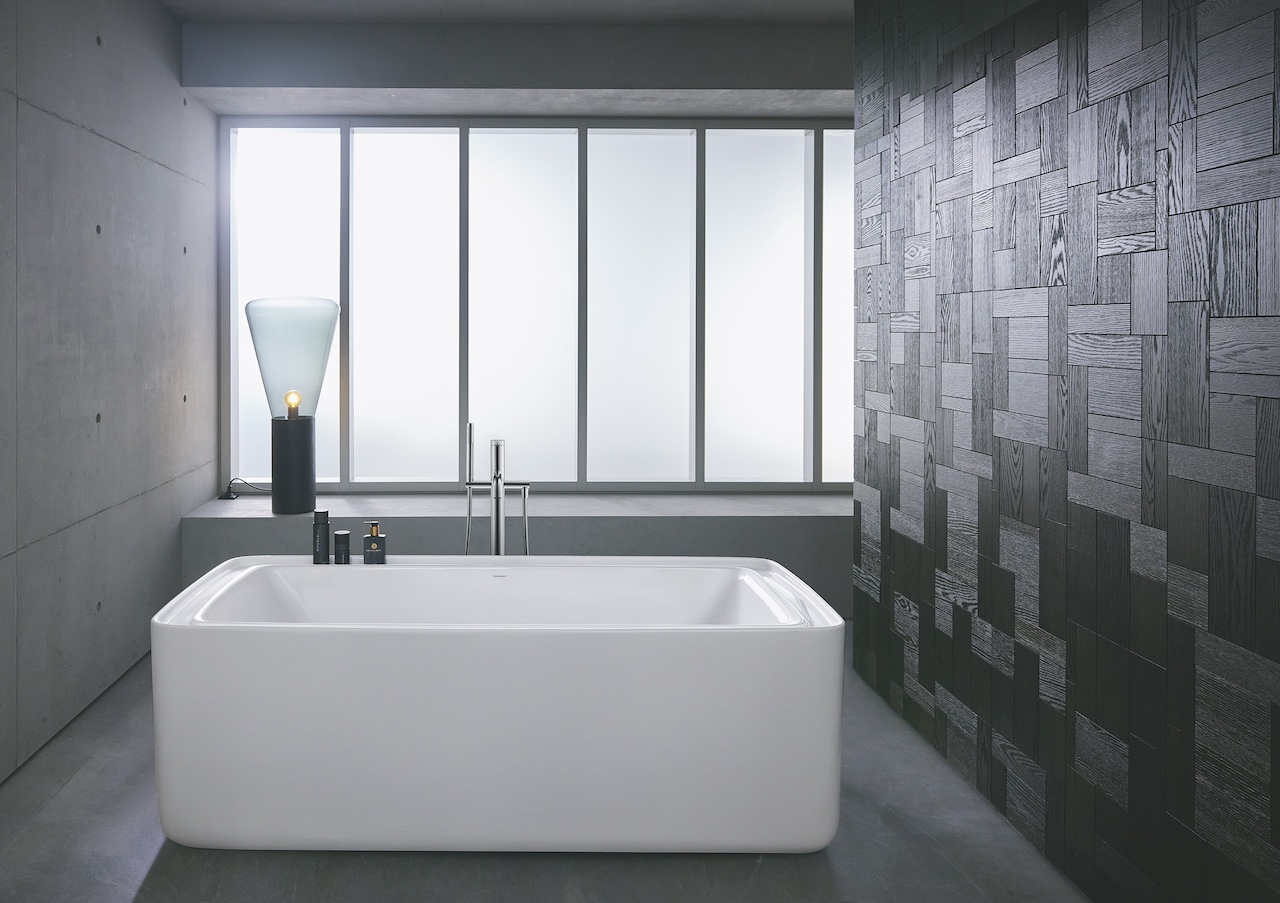 Furthermore, the new series, consisting of various washbasins, toilets and bidets, and a freestanding bathtub, is matched to different variants and dimensions of the bathroom furniture and faucets of the White Tulip series by Philippe Starck.
The collection's above-counter basins are available in many sizes in two finishes: White and White Satin Matt. Besides the 650mm-wide washbasin, there are round variants with a diameter of 460 mm, and rectangular versions with a width of 550 mm as individual basins, or for two faucets – in widths of 1140 mm and 1340 mm – made from DuroCast UltraResist. On all models, the faucet is mounted slightly higher on a pedestal inside the inner basin, avoiding water puddles and wet surfaces.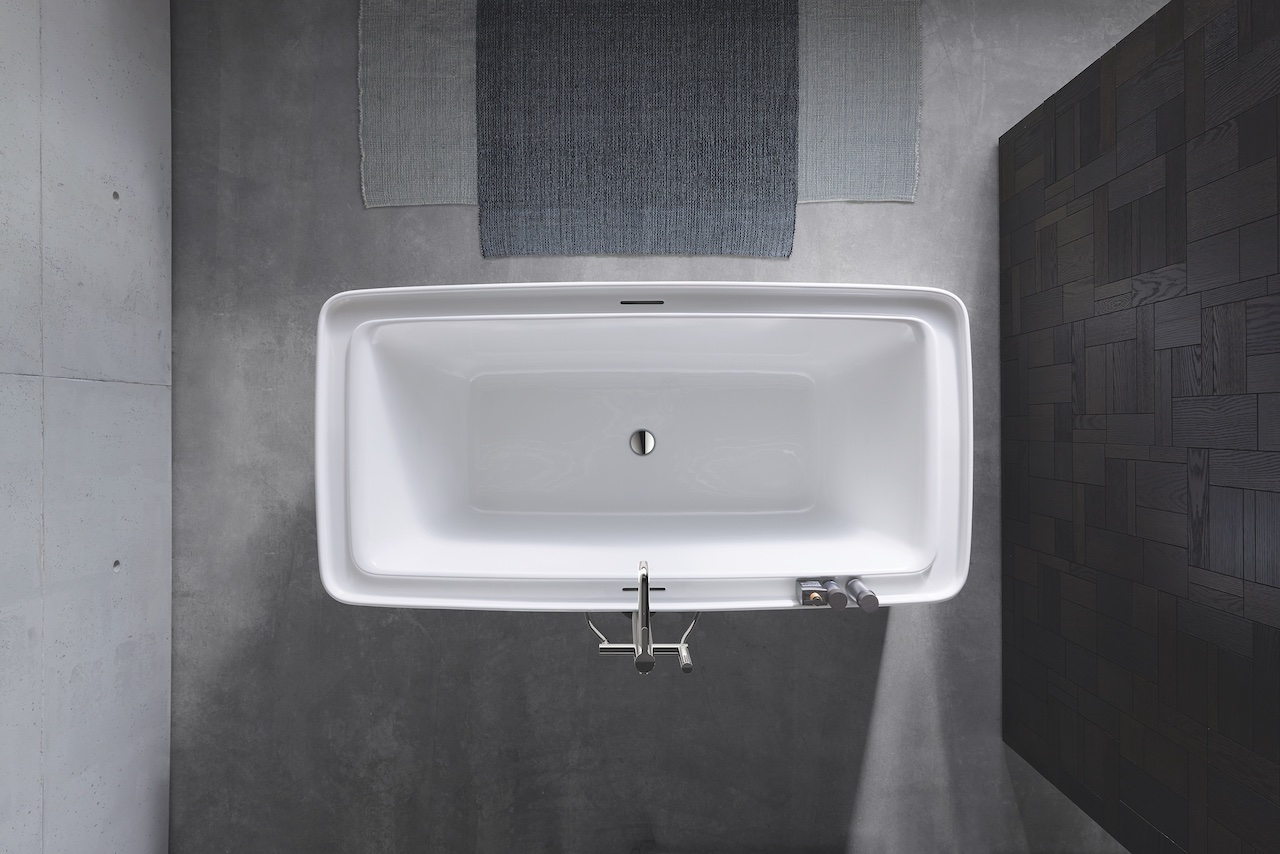 Another highlight of this designer bathroom series is the acrylic free-standing bathtub. The overflow is in the tapered water channel, allowing the tub to be filled to the brim. This area can also be used to hold bath products and other accessories. A gently rounded head rest allows one to relax and enjoy a spa-like experience at home.
Innovative Materials
Duravit aims to revolutionise bathrooms with smart technology. All the ceramic products in the collection feature both the innovative DuraCeram®and HygieneGlaze® technologies.
As a natural raw material, ceramic is hygienic, nonhazardous, durable, and highly resistant to extreme temperatures or odours. A specially developed high-strength ceramic mass with an elegant finish, DuraCeram® makes it possible to create countertop basins with a rim thickness of only 5mm that are incredibly robust and easy to maintain.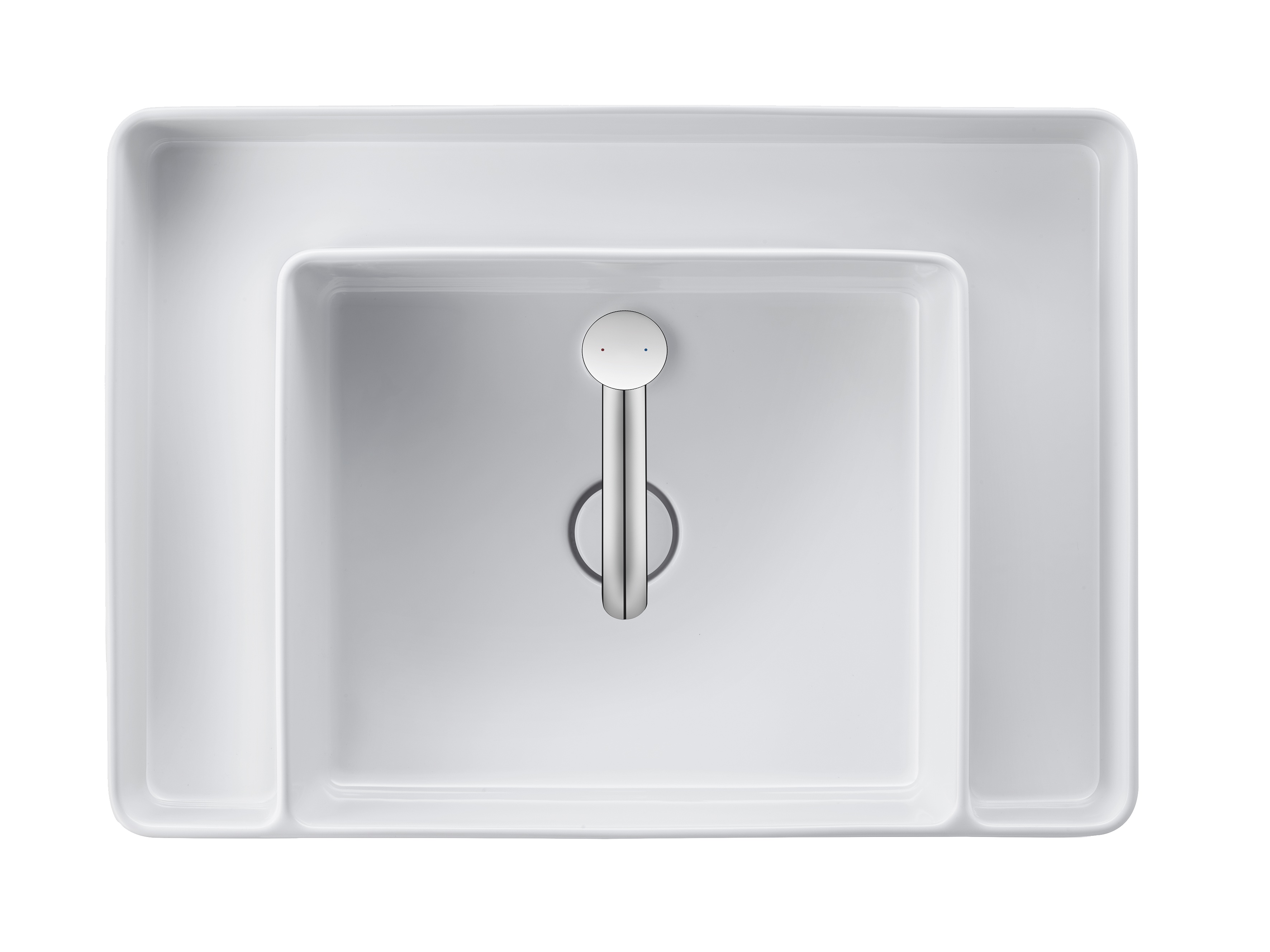 Meanwhile, HygieneGlaze® offers unparalleled standard of hygiene for toilets and urinals. Baked into the ceramic during firing, it is effective and acts very quickly which means after just six hours, 90% of bacteria are effectively killed, and after 24 hours, about 99.9%.
The Bento Starck Box is part of the Duravit Artisan Lines, which feature outstanding and iconic designs developed in collaboration with renowned international designers. The design and manufacture of the Artisan Lines require an extraordinary level of knowledge, craftsmanship, and precision. The Artisan Lines will be launched in Singapore later this year.
To find out more, visit the Duravit Singapore showroom at 63 Tras Street, Singapore 079002
Tel: 6221 9315. Appointment is required.
For more information, visit: www.duravit.com