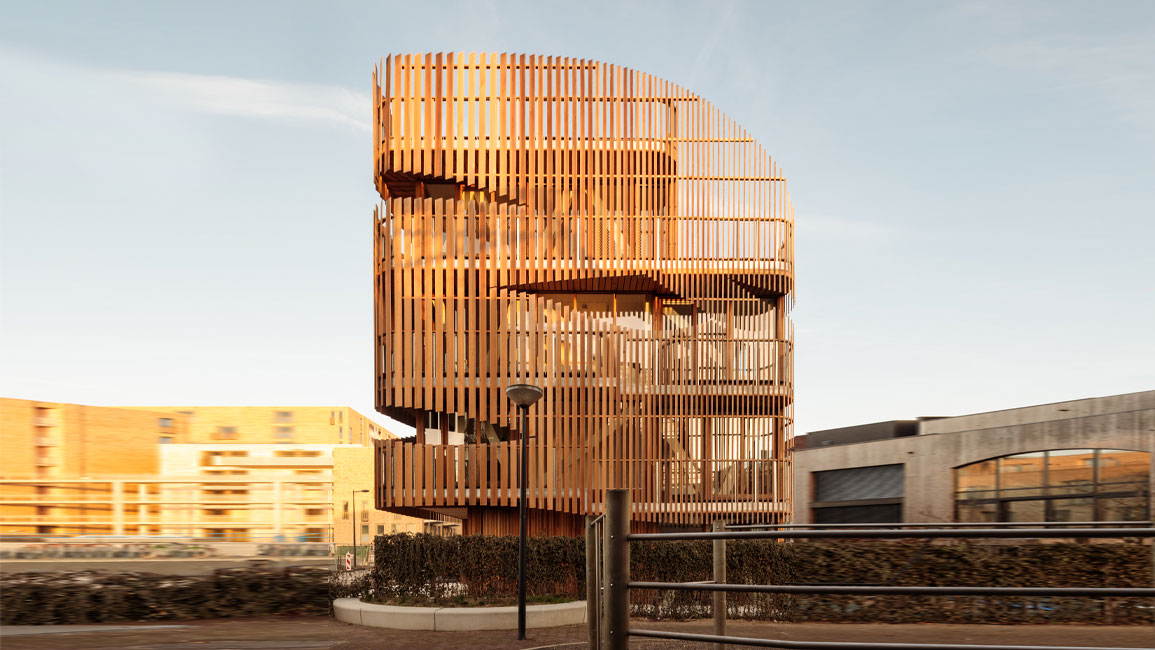 Standing on Amsterdam's Zeeburger island in The Netherlands is an unusual structure.
Its exterior is composed of strips of cedar wood of varying widths that play peekaboo with floor-to-ceiling glass windows and doors, wraparound balconies and generous terraces.
Take a step back and its architecture is reminiscent of sailing ships.
This is Freebooter, a residential building made up of a pair of duplexes, designed by Giacomo Garziano, who founded the Dutch studio GG-loop.
The allusion to maritime elements is no coincidence. More than a century ago, Zeeburger was underwater and served as a port for the Dutch navy.
Taking inspiration from this, Garziano decided to design Freebooter according to the principles of marine architecture, and infused it with the adventurous spirit of sailors.
The envelope is created using parametric design, its louvres deliberately angled to maximise daylight within the interiors of the homes.
Traditional Dutch architecture informs the layout, which also takes its reference from the fluidity of water and wind propelling a ship.
It is compact but dynamic, with open layouts and organic curves – all this while the charms of Zeeburger are in the background, complementing family living and entertaining, and retaining a connection to the outdoors.
Flexibility is the key here. Both duplexes have a main core made up of the kitchen, bathroom and toilets.
These are surrounded by the bedrooms, dining room and living areas, evolving fluidly outwards.
The duplex on the upper floors is topped off by a 21m2 roof terrace, while that on the lower floors is designed to have views towards the nearby river from every room, and has a private garden.
Pine wood clads most of the interiors, accented by switches from JUNG's LS 990 in dark aluminium.
Its classic shape, minimalist style and bold colour tone is the perfect punctuation to this piece of visionary architecture.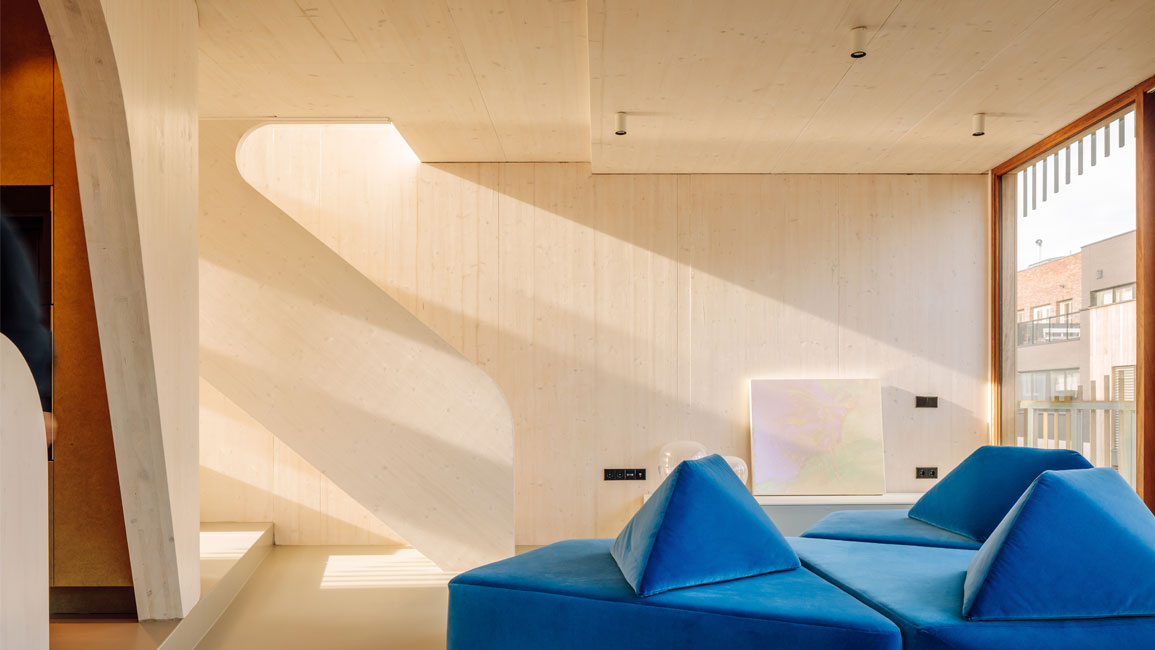 Says Garziano, "With Freebooter, I want to bring back the historic memories of the area and give the new inhabitants the feeling of belonging to it since centuries ago."
This story is brought to you by JUNG. It first appeared in Issue 114: February/March 2020 of d+a.