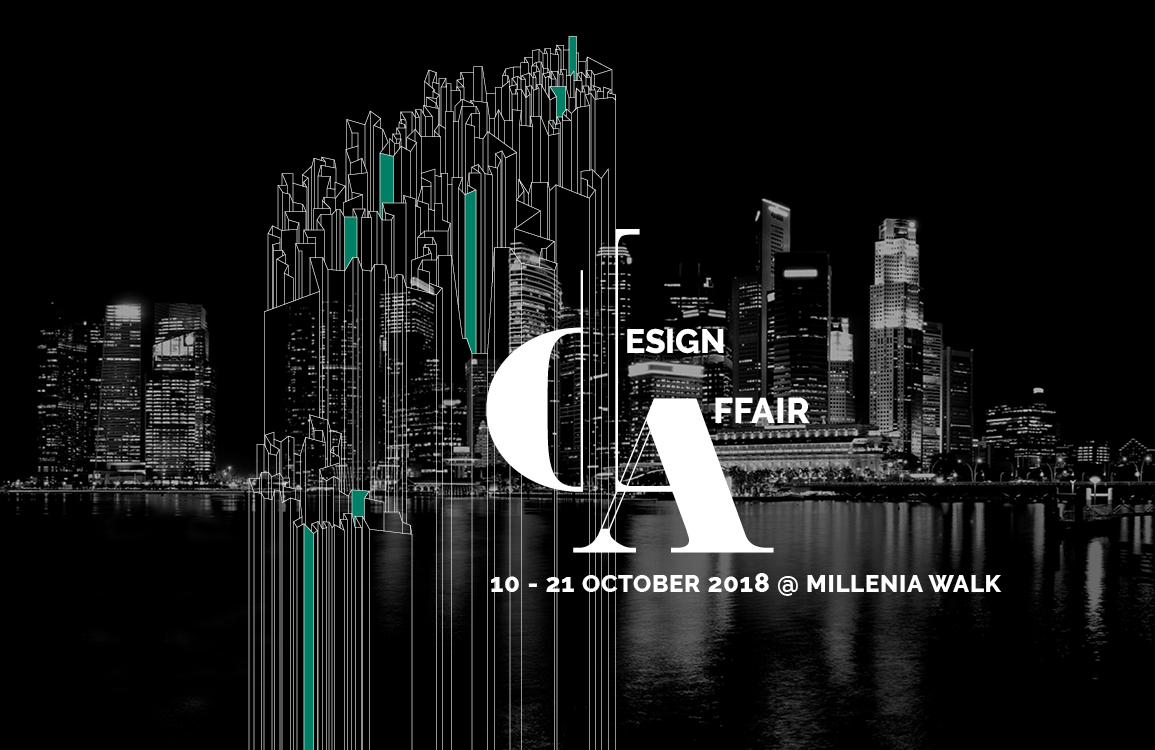 Join us in our celebration of the design and architecture industries, as we offer innovative perspectives of modern urban spaces. Held in conjunction with Archifest 2018, Design Affair is an introspective 12-day event that aims to challenge conventions and promote discourse through a series of experiential and interactive activities.
Rub shoulders with like-minded thinkers and visionaries in the design and architecture industries, listen in as experts debate the ramifications of rapid urbanisation, and immerse yourself in eye-catching design installations.
Design Affair 2018 is anchored by two main activities:
Showcase Pavilion @ Millenia Walk
10-21 Oct 2018
Take a walk through the Garden Pavilion and experience design in unexpected ways. From deconstructed furniture to radical interpretations of familiar objects, this exhibition aims to impress and inspire. The exhibition features highly Instagram-worthy showcases and backdrops designed in collaboration with design consultant Three-D Conceptwerke and papercrafter Karahop.
As we conclude the end of Archifest, it also marks the opening night of the Showcase Pavilion on 10 October 2018. Come join us at the opening night and register your interest here for an exclusive invitation.
Forum Discussion: Sustainability in Urbanisation - Fact or Fiction?
18 Oct 2018, 3pm to 6pm
Listen in as some of the industry's greatest thinkers and trendsetters discuss the importance of sustainability in rapidly urbanising smart cities. This invitation-only symposium is moderated by DesignSingapore Council Executive Director Mark Wee alongside a panel of distinguished speakers in a relaxed and informal setting, and guests will have the opportunity to weigh in on the conversation.
Limited seats are available. Register your interest here.