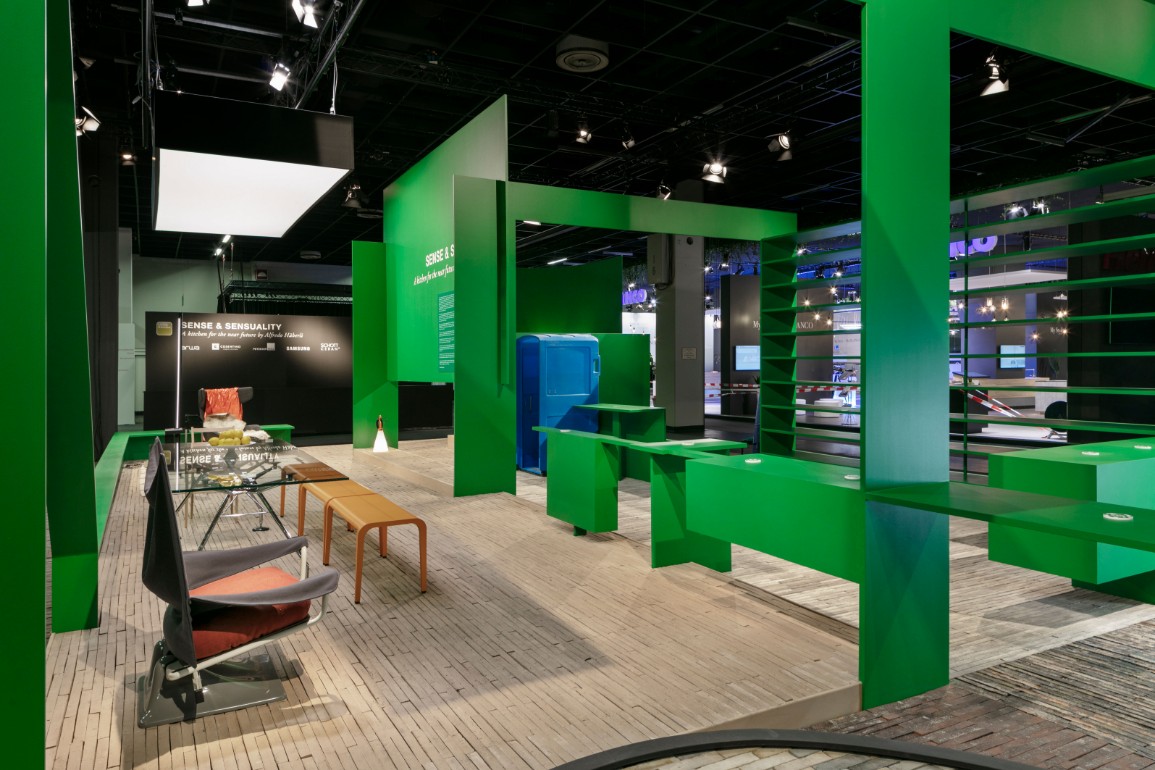 What if you could see the kitchens of tomorrow, today?
Spanish architectural surfaces company Cosentino Group joined up with Argentina-Swiss designer Alfredo Häberli for Sense and Sensuality: A kitchen for the near future by Alfredo Häberli featuring Dekton by Cosentino countertops.
A design project showcasing a futuristic cooking area as envisioned by Häberli, Sense and Sensuality, was displayed at IMM Cologne earlier this year.
The slim surface Dekton by Cosentino was chosen for its countertops due to its durability – it offers a high scratch, stain and heat resistance, perfect for when one is looking to cook up a feast without having to bother about damaging their cooking areas.
Blending glass, porcelain and high-quality quartz, Dekton by Cosentino utilises its specialised Sinterized Particle Technology – simulating the metamorphic change that natural stone undergoes when subjected to high temperatures and pressure over thousands of years at a highly accelerated pace.
As such, the material is left with no porosity in the super compaction process, and thus removes the possibility of weak spots.
In addition to the scratch, stain and heat resistance, it is also impervious to ultra-violet rays and its colour will not fade due to the colour fastness of the material.
These technical advances, combined with its sleek, elegant aesthetic, is what makes Dekton by Cosentino the chosen surface material for futuristic kitchens.
"Advanced material technologies will give the glossy and matt surfaces of the kitchen an almost immaterial look," Häberli said, "The reduction to the absolutely necessary appliances and utensils will benefit the generosity of the work surface."
Häberli presented his view of such kitchens in a conference at Cosentino City Madrid, Spain at Paseo de la Castellana 116 on 26 Feb.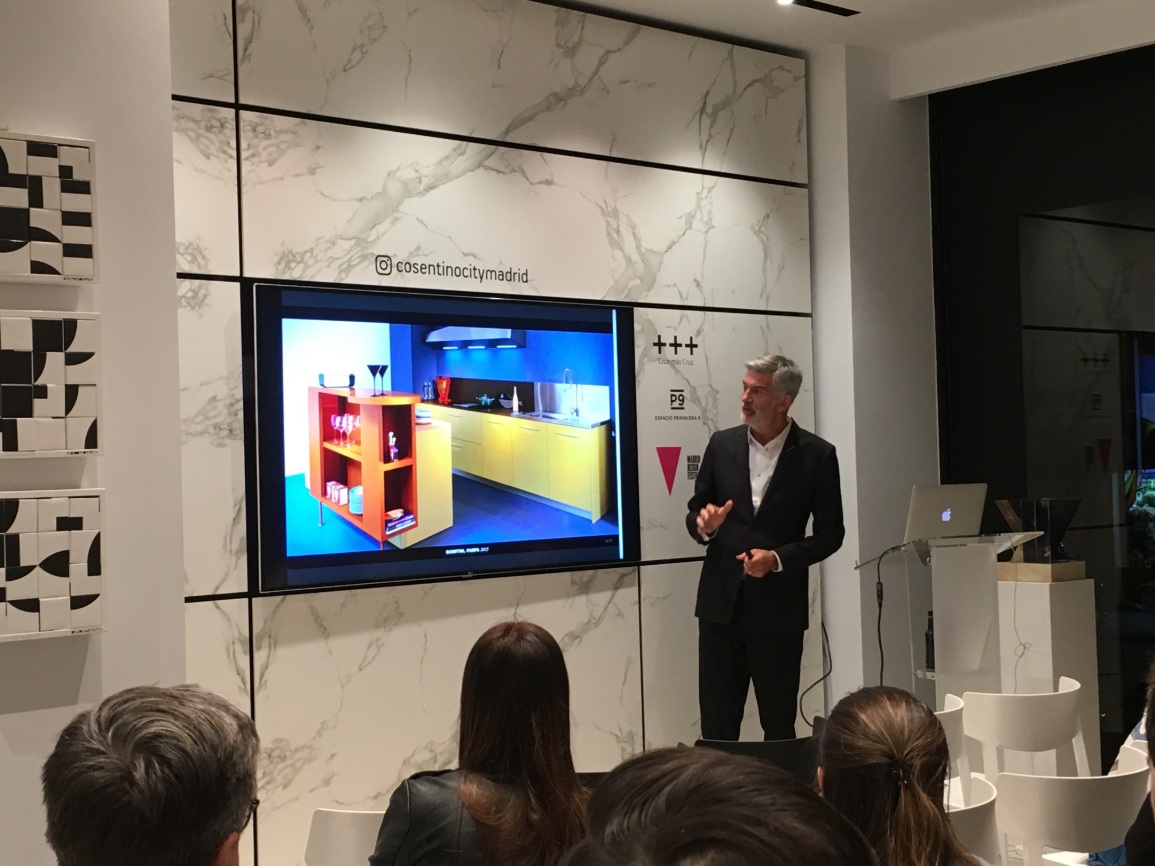 Seeing the kitchen as "the room that reflects civilisation's evolution most clearly", he noted that preparing and consuming food, fire and company are all "existential and deeply rooted needs".
All three require a place to be had – such as around a sleek, sturdy countertop, à la Dekton by Cosentino. Are they then crucial to the technologically advanced kitchen? We think so.
Dekton by Cosentino is available in various thicknesses and comes in a large slab format perfect for all types of use.