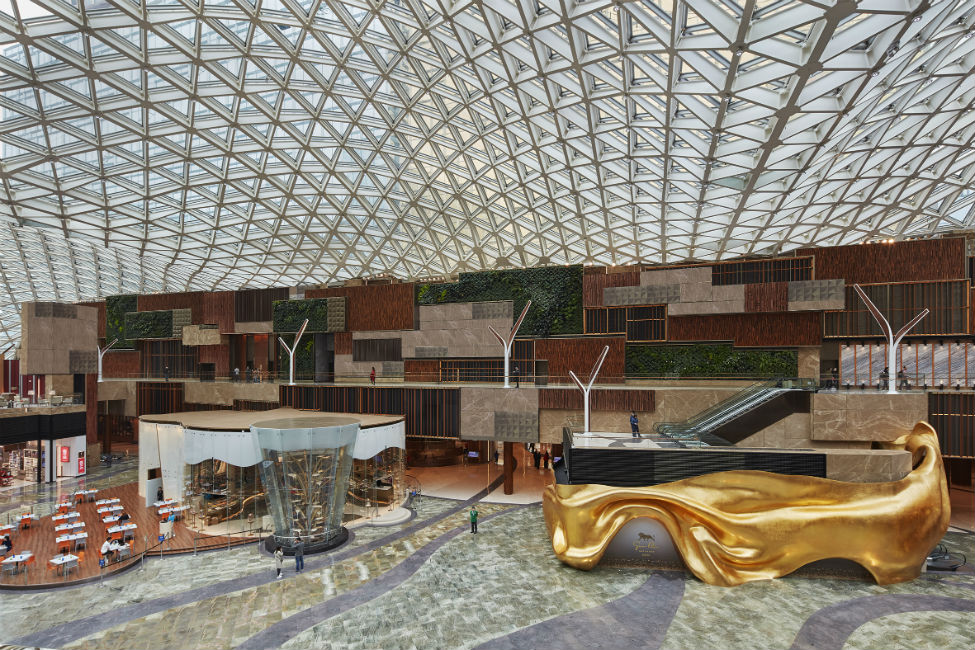 MGM Cotai in Macau has unveiled the design of its public areas, restaurant and atrium. Conceptualised by David Rockwell and his technology studio The LAB at Rockwell Group, it sits inside the building with its distinctive, stacked-boxes architecture designed by Kohn Pedersen Fox (KPF).
Uniting Rockwell's design are themes such as a blend of east and west, and feng shui. In between, intimacy and discovery sit comfortably alongside each other in the lobbies, retail corridors, Chinese restaurant and atrium.
Given its location in the former Portuguese colony, MGM Cotai is naturally influenced by the vibrant cultures that make up its fabric. Motifs that symoblise good luck are positioned by western design concepts and elements of nature.
At the heart of the project is The Spectacle, a two-story glass-domed atrium flanked by retail and dining amenities. It is the east-west axis of the property, doubling up as a piazza with tiers of bronze, wood, glass and stone volumes. Invisible to visitors are 25 high definition screens that at the click of a button, transform this public space into a dynamic theatrical experience.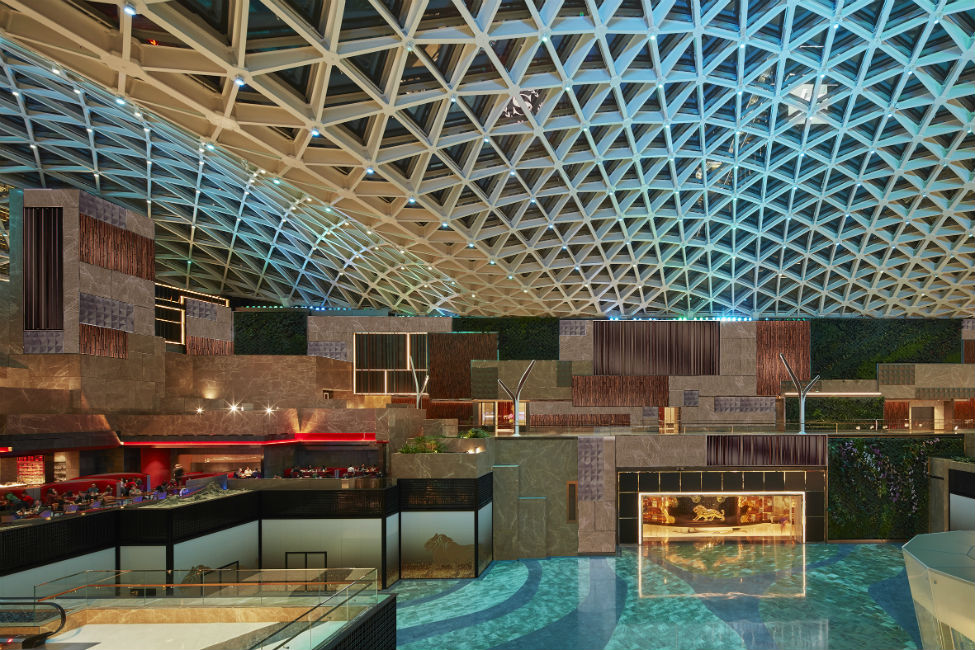 The Spectacle
A sculptural glass chandelier coloured in gold dominates the hotel lobby, its curving gills of beaded chain diffuse the light and accentuate its flowing form. Bronze, walnut and stone feature prominently on the columns and floor, functioning as decoration and guiding circulation.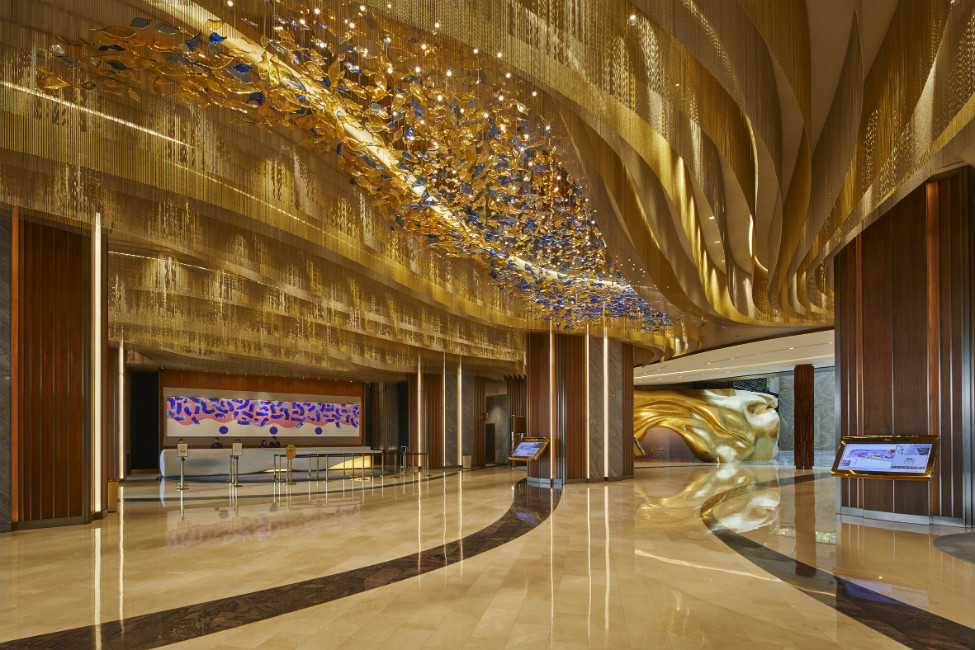 The lobby
The retail corridors are marked by porcelain-tiled floors contain curving marble insets that mimic sinuous bands of LEDs in the ceiling. Interspersed in the ceiling are glass chandeliers that dazzle in all their gold coloured glory. Soffits flanking the corridors are covered with wood lattice to give warmth to the spaces.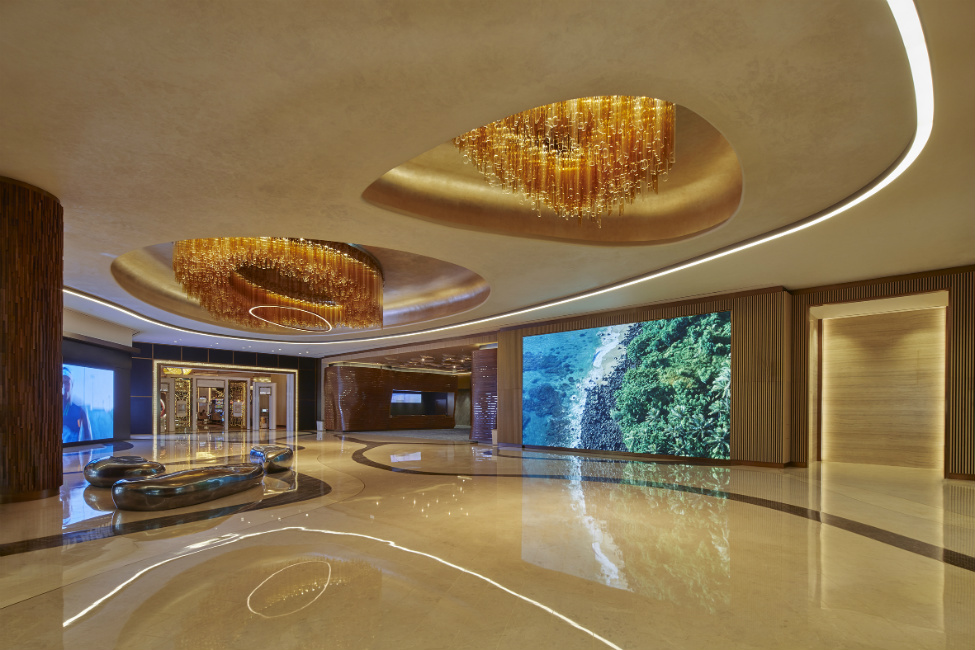 Retail corridor
Hao Guo is the Chinese restaurant at MGM Cotai, featuring cooking stations preparing cuisine from China's different regions. To enhance this theatrical showcase, it is divided by monumental, intricately carved wood millwork, while a glass chandelier made of hundreds of thin, jewellery-like discs reflects light.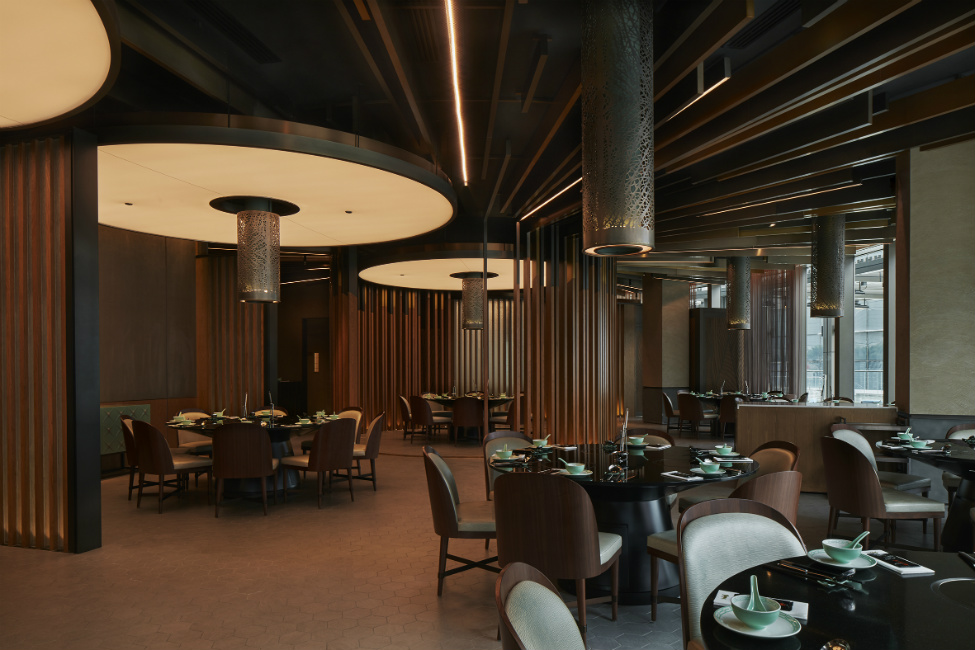 Han Guo
A communal-style long table that sits 12 is found in one section of Hao Guo. On the ceiling, ribbed timbre emanates out from the entrance, creating an explosive effect. Cylindrical, dark metal hoods above the tables are laser-cut with patterns of leaves.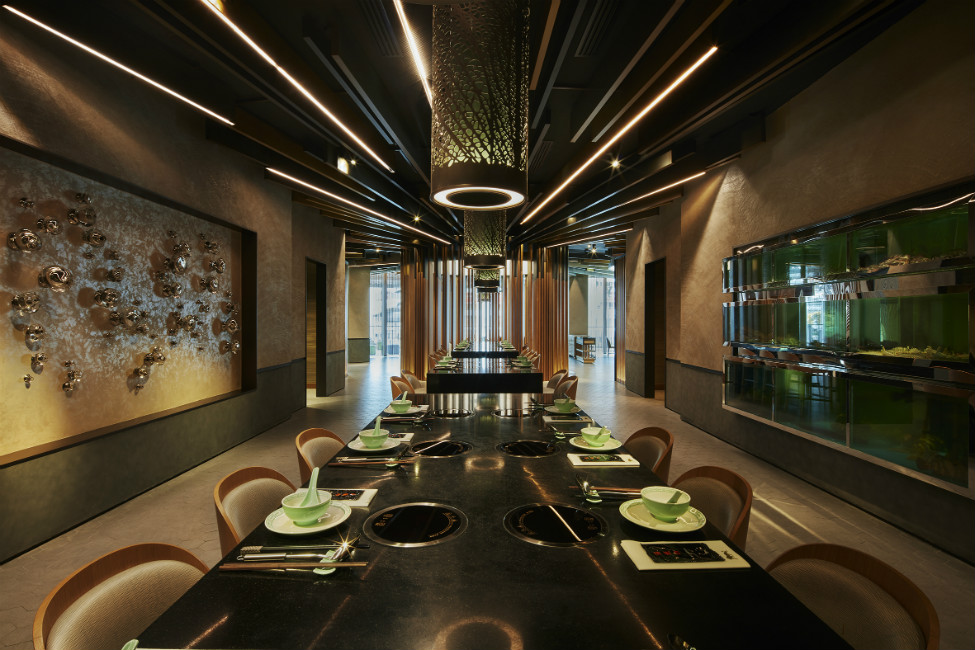 Hao Guo
The north lobby, where most visitors will enter the property, features a dramatic porte cochere. Its ceiling has an organically-shaped feature, embedded with luminaire. On the side, concrete columns are wrapped with perforated bronze metal screens and lit from the inside.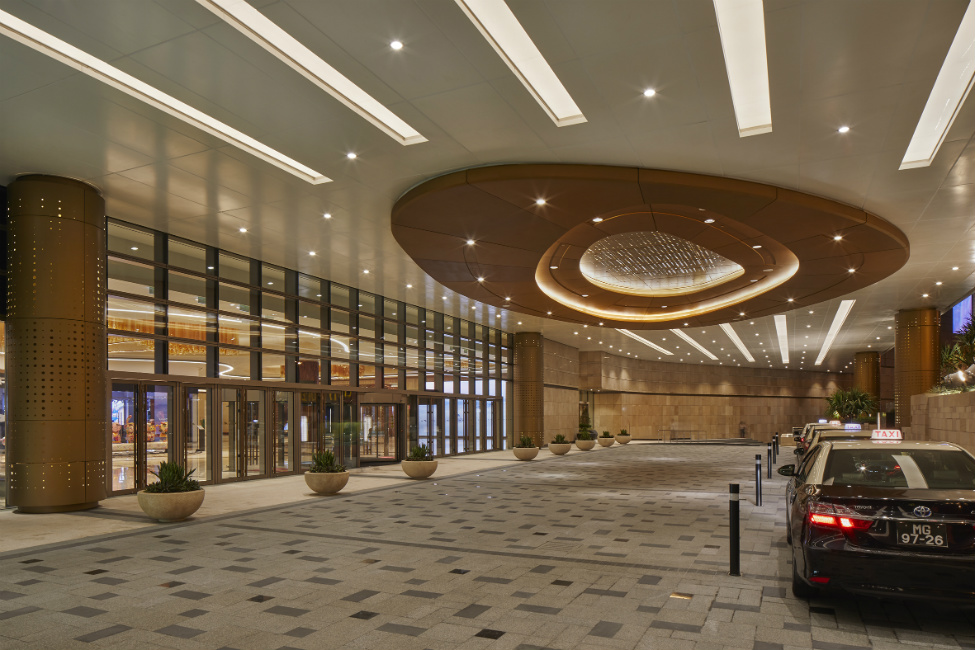 North lobby
Lesser used is the VIP entrance. Its imposing façade contains a metal gate, wood surround and stone portal. The porte cochere continues the jewellery box language of MGM Cotai's architecture, with a multitude of stacked wood boxes on the ceiling. Its illumination casts a golden glow on the area, probably to give high-rollers a shower of good luck before they hit the tables.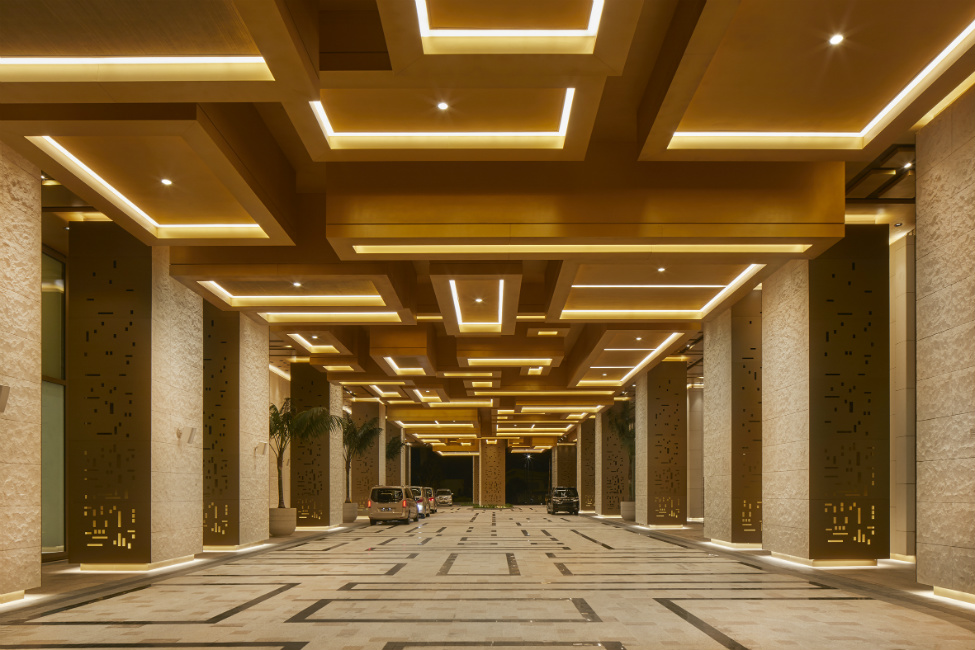 VIP entrance