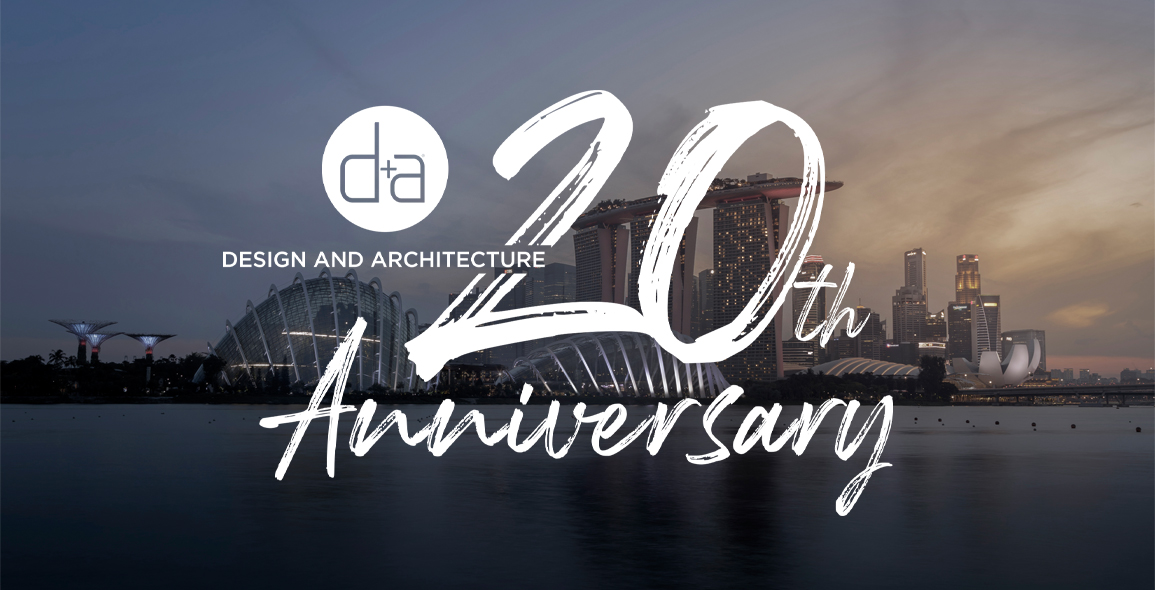 You read it right: d+a turns 20 this year.
In human terms, we are a young adult; in traditional media speak, we are almost a miracle.
Yes, we have defied all odds and made it this far, stubbornly sticking to our conviction that print is not dead – even in the face of the digitisation of the publishing industry and, more recently, the financial fallout from the COVID-19 pandemic that clings like a barnacle to a boat.
We like to think we have come to this point because we occupy a tiny niche – competitive advantage is everything these days – and have managed to remain the last title standing through passion, hard work and perceptiveness.
As a result, d+a is now the only independent, made-in-Singapore design and architecture magazine in the local market, doing our best to be the voice and representative of the industry, while also advocating good design in Asia and Southeast Asia.
Undoubtedly, you, our reader, have had an equally important role in allowing us to still be here today, for which we are immensely thankful.
Our gratitude also goes out to our advertisers and industry collaborators who have believed in us and stood by us through thick and thin.
Next week, our commemorative print issue will hit the newsstands, which itself is also significant for being the 120th edition we are putting out.
We hope you will race to the bookstores to pick up a copy, or download the digital edition here.
Because our lives are inextricably chained to the virtual world, and also because of the restrictions posed by the pandemic, all our anniversary celebrations have to be relegated online.
Look out for a short video that will be published on our social media platforms that traces the evolution of the magazine by featuring its past covers from Issue 1 to 120.
Throughout July, have a spot of fun on social media too by guessing the project on the respective d+a covers we have dusted off from our archives.
We are running a competition for architecture and design students to conceptualise a building for Singapore in the year 2041.
This is your chance to be part of a discussion to shape our city-state in 20 years' time.
Three winners will be selected, with attractive prizes up for grabs.
We will also be publishing stories on our website on eight budding architects we have singled out to keep our eyes on.
Lastly, we are running a short series on d+a's superfans; as the name suggests, these are of our loyal readers who have journeyed with us since the start, back in 2001.
If you fancy yourself one too, feel free to reach out to us at da@media-group.com.sg, so we can share your story too.
In the meantime, we hope you will enjoy what we have planned and participate actively – because miracles don't happen everyday and when they do, we should all revel in them.