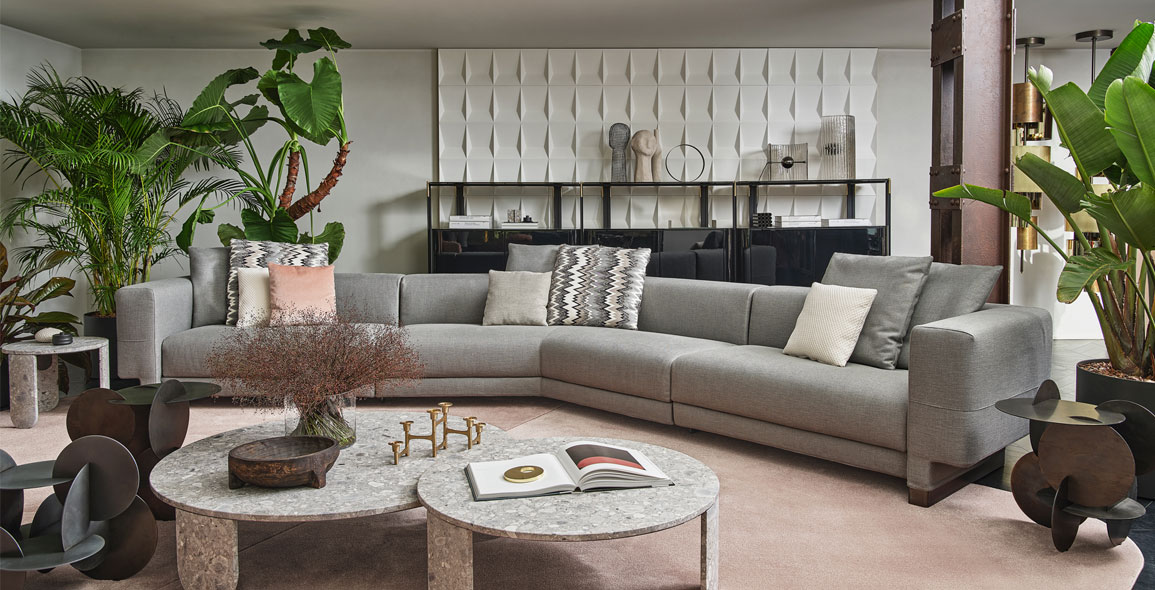 Celebrating beauty as a timeless virtue. This is what marks the 2021 collection of Gallotti&Radice – from the radical Monete Coffee Table, to the swivelling Livre Armchair and ultra-austere Elissa Sectional Sofa.
The Gallotti&Radice 2021 collection is now available at the brand new Marquis QSquare showroom at Marina Square, #02-08/09, #02-38/39, Singapore 039594.
This story is produced in collaboration with Gallotti&Radice. It first appeared in Issue 121: September 2021.
Top image:
Elissa Sectional Sofa by Dainelli Studio