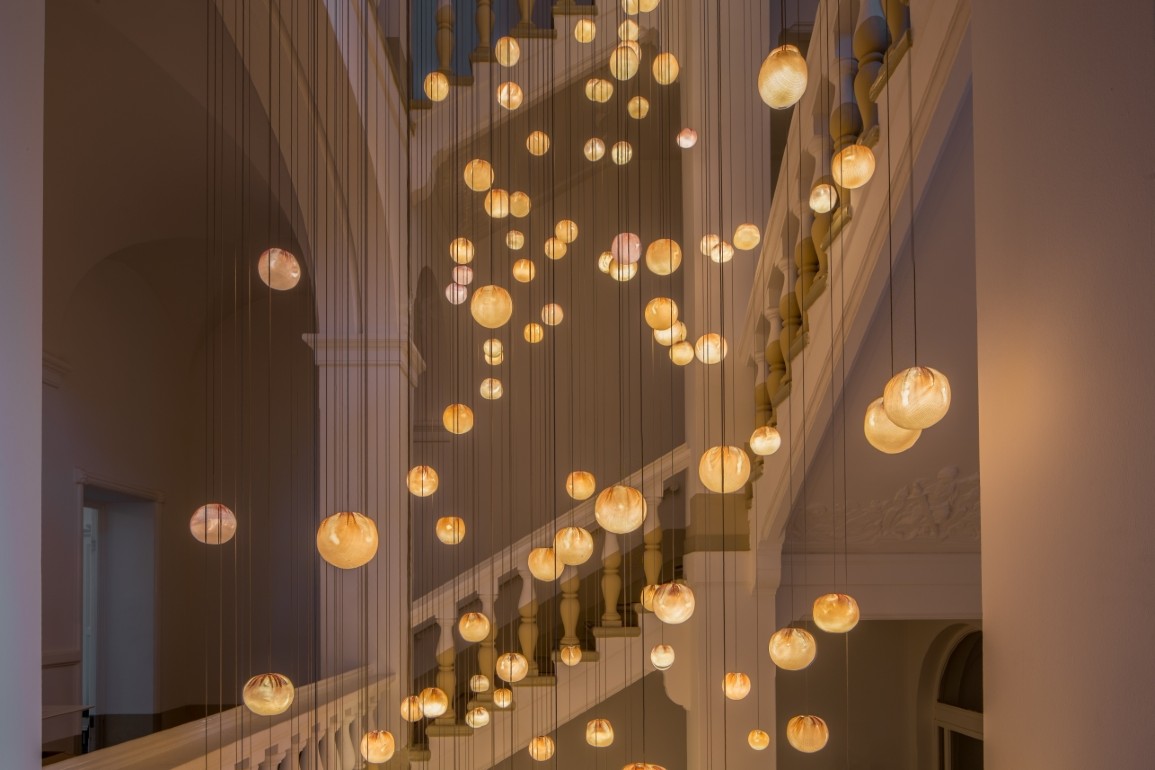 Is it a sculpture, or is it a light? The team at Bocci will tell you it's both.
The Canadian brand, established in 2005, is well known for regarding lighting as sculpture. This translates into fittings that more closely resemble an installation.
"What we offer is an artistic addition to any architectural project," says Eleanor Smith, Bocci's sales director, who made a stop in Singapore late last year.
"We celebrate [variety], the use of materials and process over functionality. It's about sculptural effects and it's about art."
An example is 14 – yes, Bocci names its products after numbers, in chronological order of their conceptualisation – the first hand-made lighting design that started the brand in 2005.
By itself, it is an articulated, cast glass sphere with a frosted cylindrical void that can accommodate either a low-voltage xenon or LED lamp.
Visually subtle on its own, it becomes an eye-catching installation with an atmospheric quality when several are clustered together.
To date, 14 remains one of the most popular collections from Bocci, especially among homeowners.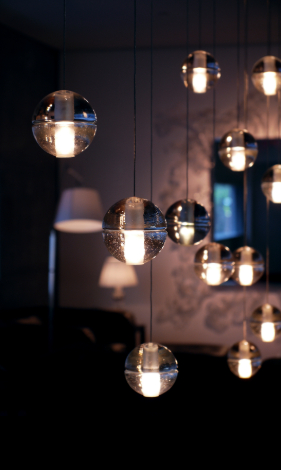 14 (Credit: Spencer Hung)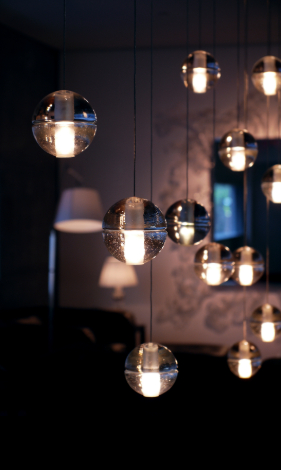 14 (Credit: Gwenael Lewis)
Founded by multi-disciplinary designer Omer Arbel, Bocci is headquartered in Vancouver, Canada, but has its main showroom in Berlin, Germany.
"Berlin and Vancouver are wonderful cities that in many ways offer me a polarity of experiences I find creatively fruitful," says Arbel, in an email interview with d+a.
"One city is young, the other old. One in the old world, the other in the new world. One is steeped in history and culture, the other in optimism. It's a great balance."
That balance finds its way into his designs for Bocci, where the starting point is always materials and the creation process.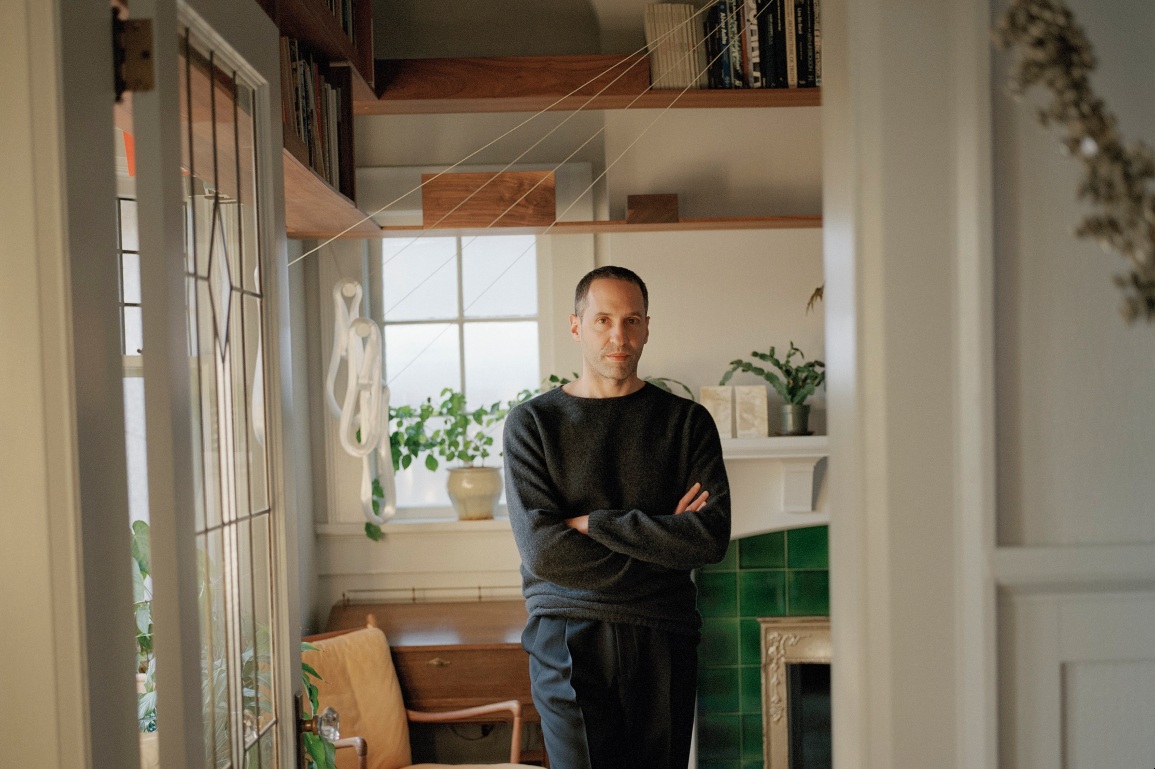 Omer Arbel (Credit: Fahim Kassam)
Flip the marketing materials and you'll see lights made from glass, aluminium, steel, zinc, cedar and even candlewax.
"Sometimes, we begin with a query into intrinsic properties of a given material that we find interesting. This could be related to the material's chemical composition, or to a mechanical method to manipulate the material, for example," shares Arbel, of his creative process.
"We curate a set of iterative analogue experiments, which sometimes culminate in that we call a 'discovery'; in other words, a certain unexpected and extraordinary quality to the resulting object.
"After that, we have a period of reflection: what have we made? What does it want to be? Depending on the answers to these questions, the final stage is a kind of conventionalisation where we add layers of pragmatism and consideration to the work to bring it relevance in the real world."
At the moment, he is experimenting on fusing metal with glass, which he started a few years back and resulted in products 76 and 84.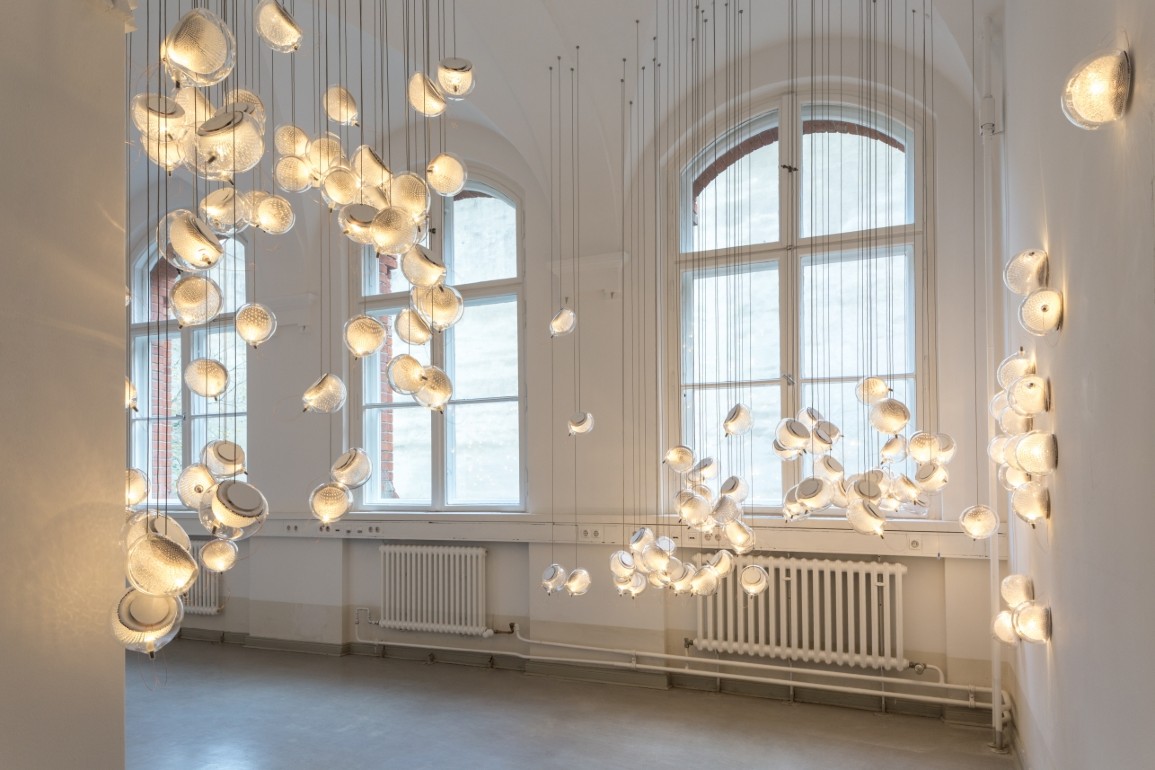 76 (Credit: Fahim Kassam)
Part from private homes, Bocci's products are also found in public spaces, such as the Barbican Centre in London, the Dimore Gallery in Milan and the Xi'an Concert Hall in China.
There is more. Outside of the lighting business, Arbel also has two other divisions that fall under his eponymous business, encompassing Architecture and OAO Works.
The latter, in particular, is noteworthy. A platform for total creative freedom, it has resulted in creations such as 64.
The Southeast Asian eye might interpret it as a tower of tahu telor (an Indonesian street food dish of fried tofu and eggs) but it is actually made from beeswax candle.
Its molten form cools around a wick placed inside a centrifugal chamber filled with shards of ice. This creates a very delicate radial filigree of wax tendrils.
To transport it, the candle is immersed in a protective cube of ice that melts at its final destination, rendering the act of burning the candle one of many chapters in its creation and eventual disintegration.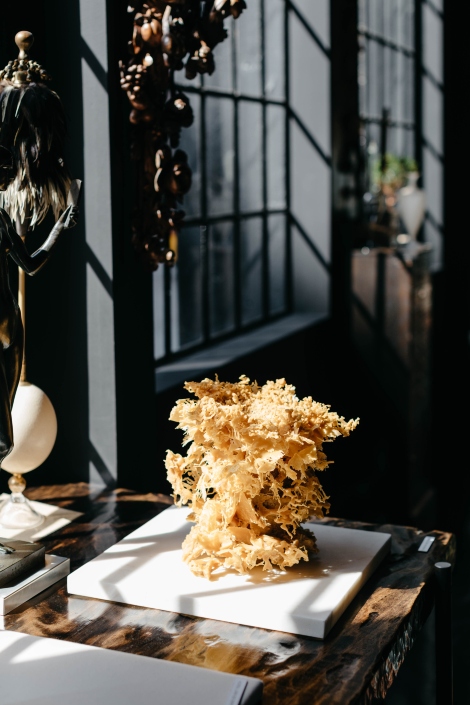 64 (Credit: Cerruti Draime)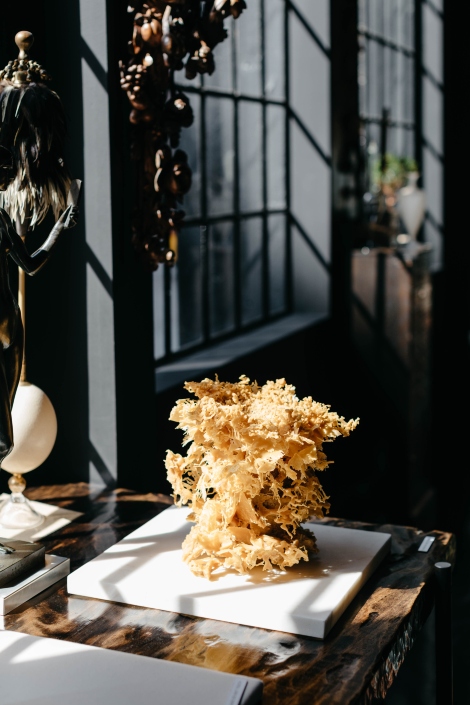 64 (Credit: Fahim Kassam)
The architecture part of his business is no less interesting. One project that stands out is 75, a house constructed on a hay farm in the Canadian Pacific Northwest that was the winner of the Future Projects – House category at the World Architecture Festival 2019.
A technique of pouring concrete into the fabric formwork deployed within minimal plywood rib structures was used, resulting in walls and columnar roof forms.
The trumpet shape of the columnar elements is hollow, allowing the planting of mature trees on the occupied roofscape.
This is part of a bigger fascination Arbel currently has, relating to finding alternative methods for pouring concrete.
In fact, he recently presented a concrete installation in an exhibition in Vancouver.
If you're raising an eyebrow at the choice of material considering the negative flak its been getting recently, he has this to say.
"We consider our recent work with concrete as prototypes for more ambitious future explorations, where we hope to employ some of the fascinating non-cement concretes that are being developed at the moment by various start-up companies.
"The research is quite new but it appears these alternatives are carbon-neutral or even carbon-negative."
Yet, don't let all these cutting-edge experiments distract from the fact that Arbel still, at the end of the day, designs products through Bocci that are a perfect balance of form and function.
We leave you with the 87, a pendant made entirely of soda water and glass, where the latter is dipped into the former to create the bubbles visible in each strand.
They range from 300mm to 500mm in length and can come as a single, or as many as 37, hung from a canopy and swag hook.
"We're not completely crazy," laughs Smith. "If you come across Bocci and see something you like, we can help you find the right fixture for the space you are designing."
Bocci is available at Space Furniture in Singapore.