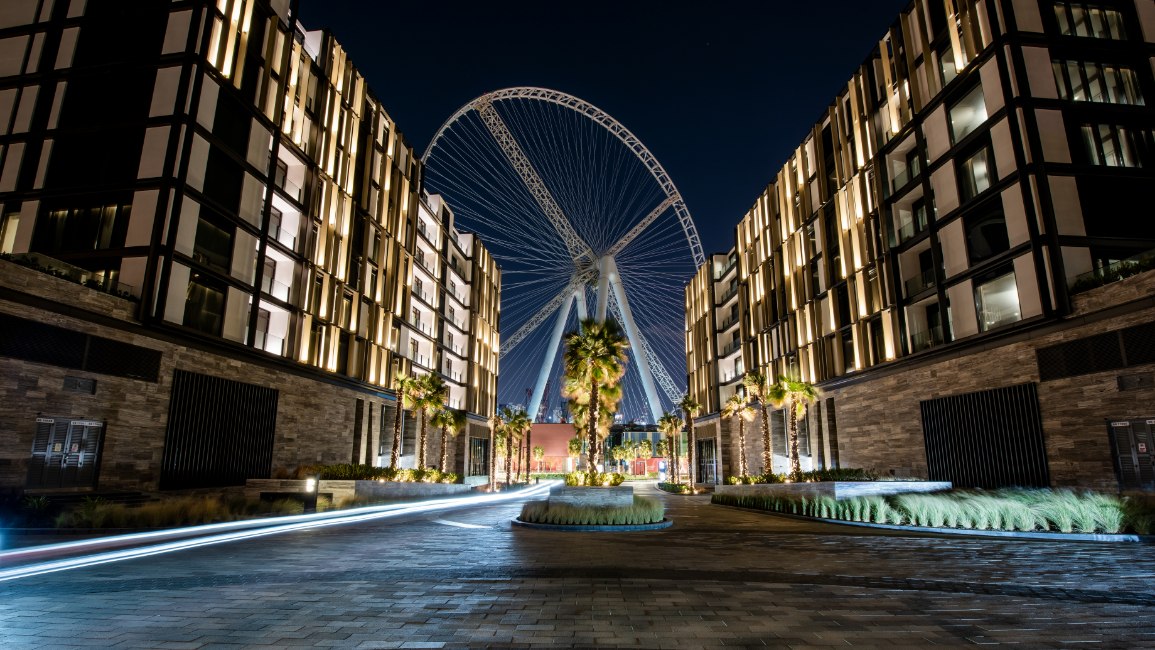 The nights are a little brighter in one part of Dubai. Bluewaters Island is a mini city in itself, anchored by Ain Dubai, the tallest ferris wheel in the world at 250ft.
By day, its clusters of buildings – which also includes a Caesars Palace hotel and residences – shimmer under the Arabian sunlight. By night, the artificial island is illuminated by products from Linea Light Group, an Italian luminaire company headquartered in Treviso.
Guided by the ideals of charm, elegance, opulence and luxury, it installed discrete and versatile products that highlight the smallest detail, capturing that unique thousand-and-one-nights atmosphere the Gulf is known for.
To emphasise its contemporary architecture, Caesars Palace Bluewaters Dubai was lit with Paseo bars, Portik ceiling lights and Quantum and Warp downlights. These were chosen to accentuate the hotel's design details and create evocative night scenes.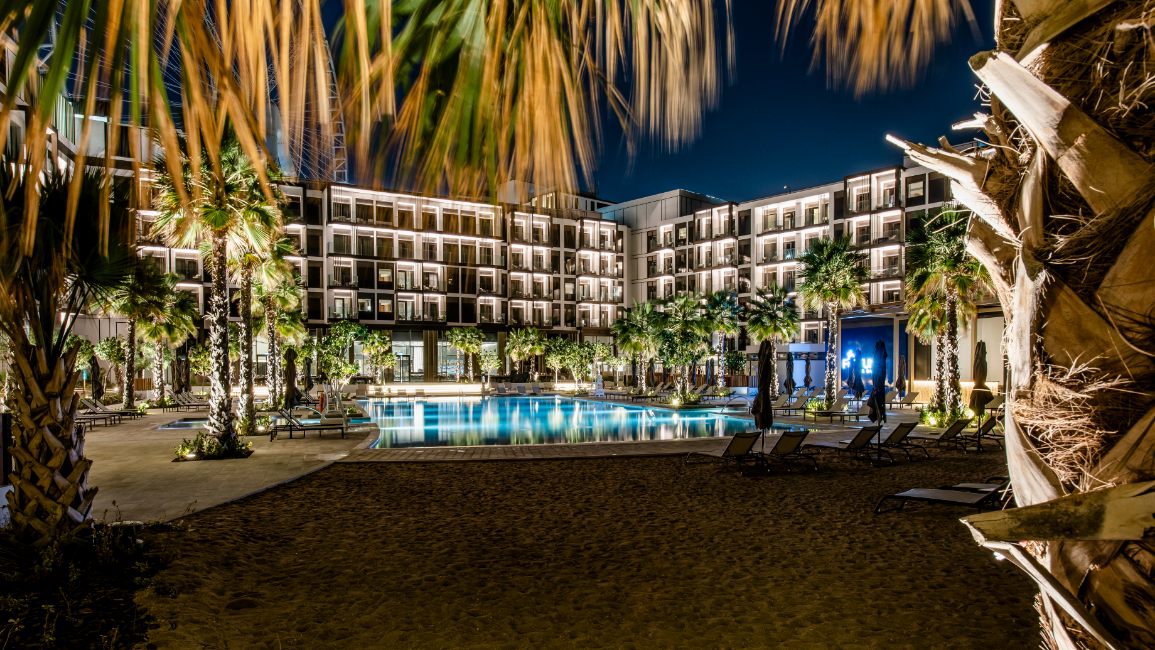 The pathways between the buildings are lined with Alcor steplights that have an anti-glare effect, while by the pool, the uplight Admiral was used. This is marked by an innovative AquaStop technology with an anti-suction system for power cables that protects them from water and moisture.
On the facades of the residential area, the square-shaped Vedette wall light was used, chosen for its minimal and contemporary design that complements the strong, linear architecture. Its powerLED source, with four power levels, also ensures lower consumption and a very warm colour, ideal for "heating up" Bluewaters' nights.
Finally, the typical charm of Arabian atmospheres is recreated with the help of Suelo uplights, Paseo recessed bars with a diffused light effect, and Rock poles. Soft and elegant, they are the perfect companion for nights on this dynamic island.