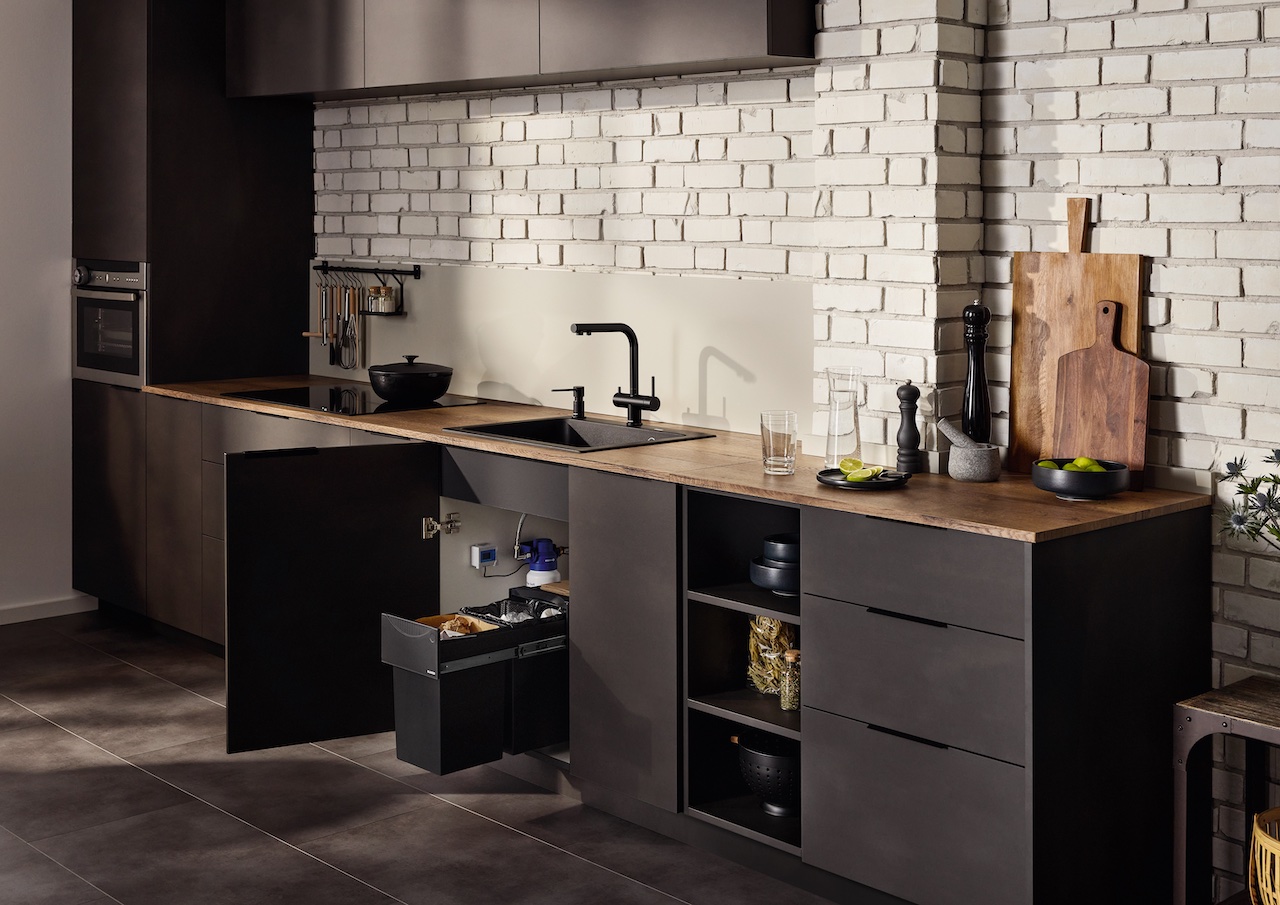 With almost 100 years of expertise in developing new ideas and designs for kitchens, BLANCO continues to be the leading premium brand for the kitchen water place. The established German brand knows that a kitchen is more than just a place to cook. It's also a place to express your taste in style and design.
The BLANCO UNIT is an integrated unit comprising three elements: sink, mixer tap and waste systems. Each UNIT is a completely coordinated set of items, designs, functions, and craftsmanship.
Kitchens can look sleek and modern if fitted with appliances in black, matched with textured materials such as wood and exposed brickwork. That being said, the elegant black BLANCO UNIT is not only stunning, it fits and works seamlessly in any contemporary kitchen.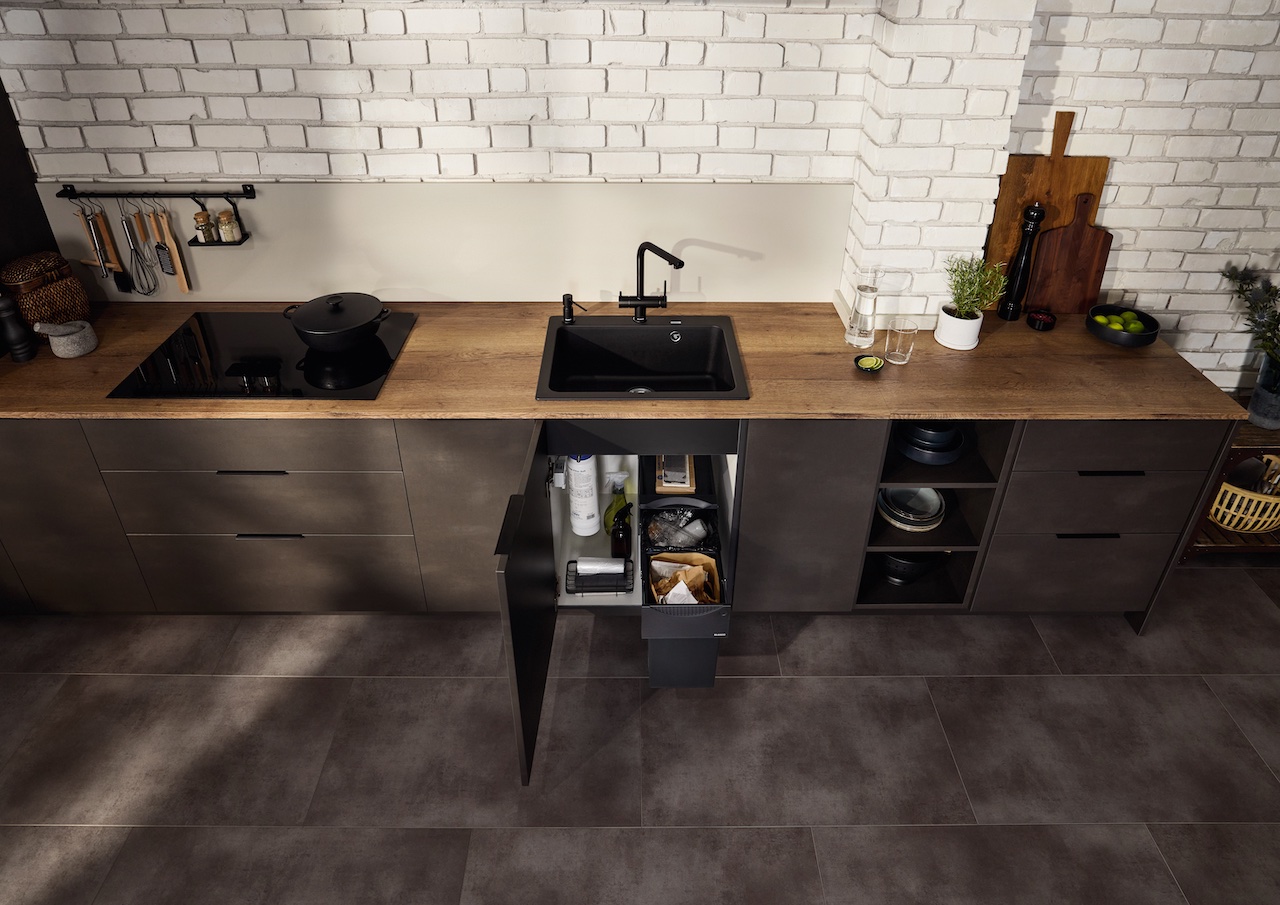 The black matt FONTAS-S II Filter 3-in-1 mixer tap provides cold, warm and filtered water out of a pull-out hose for maximum efficiency. Paired with the NAYA 6 in SILGRANIT® black, and you have a sleek and modern combination that would suit any industrial style kitchen. Add a BOTTON II 30/2 waste organiser and you have a sleek but practical BLANCO UNIT. Furthermore, the Silgranit sinks and matching taps perform beautifully for a hard-working and aesthetically pleasing BLANCO UNIT.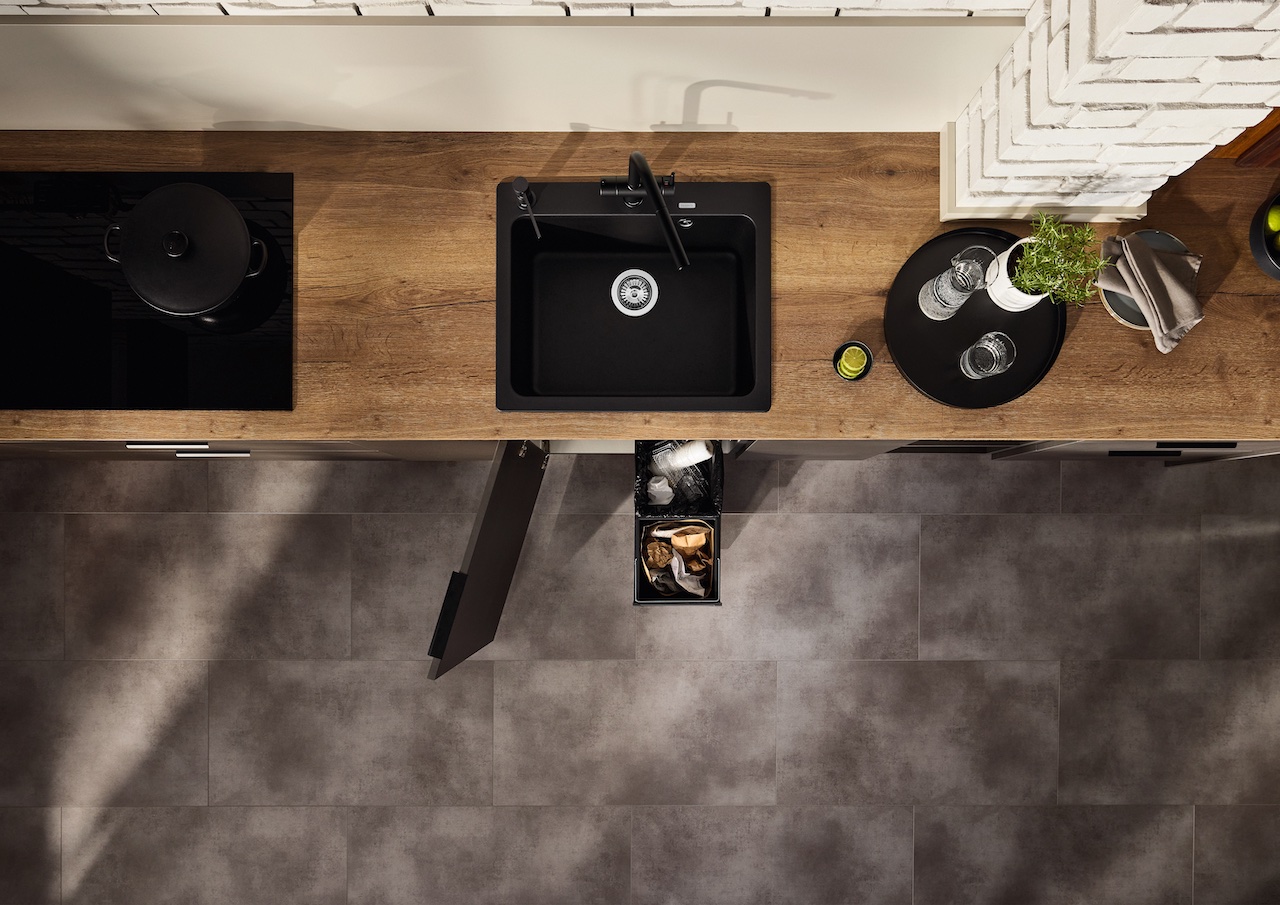 The FONTAS-S II Filter mixer tap features:
3-in-1 mixer tap providing cold, warm and filtered water out of a pull-out hose.
Separate water circuit: cold and warm water lever on the right, filtered water lever on the left.
Hygienic: extra spout for filtered water.
Space-saving and practical: with the 3-in-1-tap, no additional drilling is required for filtered water supply.
Surface finishes to perfectly match sinks and bowls.
BLANCO drink.filter Soft L Multi-stage filter removes particles, chlorine, certain organic components, limescale deposits and reduces heavy metals.
The NAYA 6 sink bowl in SILGRANIT® black offers:
Stylish SILGRANIT® inset sink designed for 600mm cabinets.
The capacity of the bowl (depth of 200mm) provides even more room to do the washing up.
Balanced, modern lines and maximum comfort for any kitchen.
The BOTTON II 30/2 waste management system offers:
Functionally designed bins with integrated handles for easy emptying.
Can be used in any base cabinet 300mm or greater.
Total capacity = 30L (15L + 15L)
Can be flexibly positioned and quick and easy to install.
Suitable for a hinged cabinet door.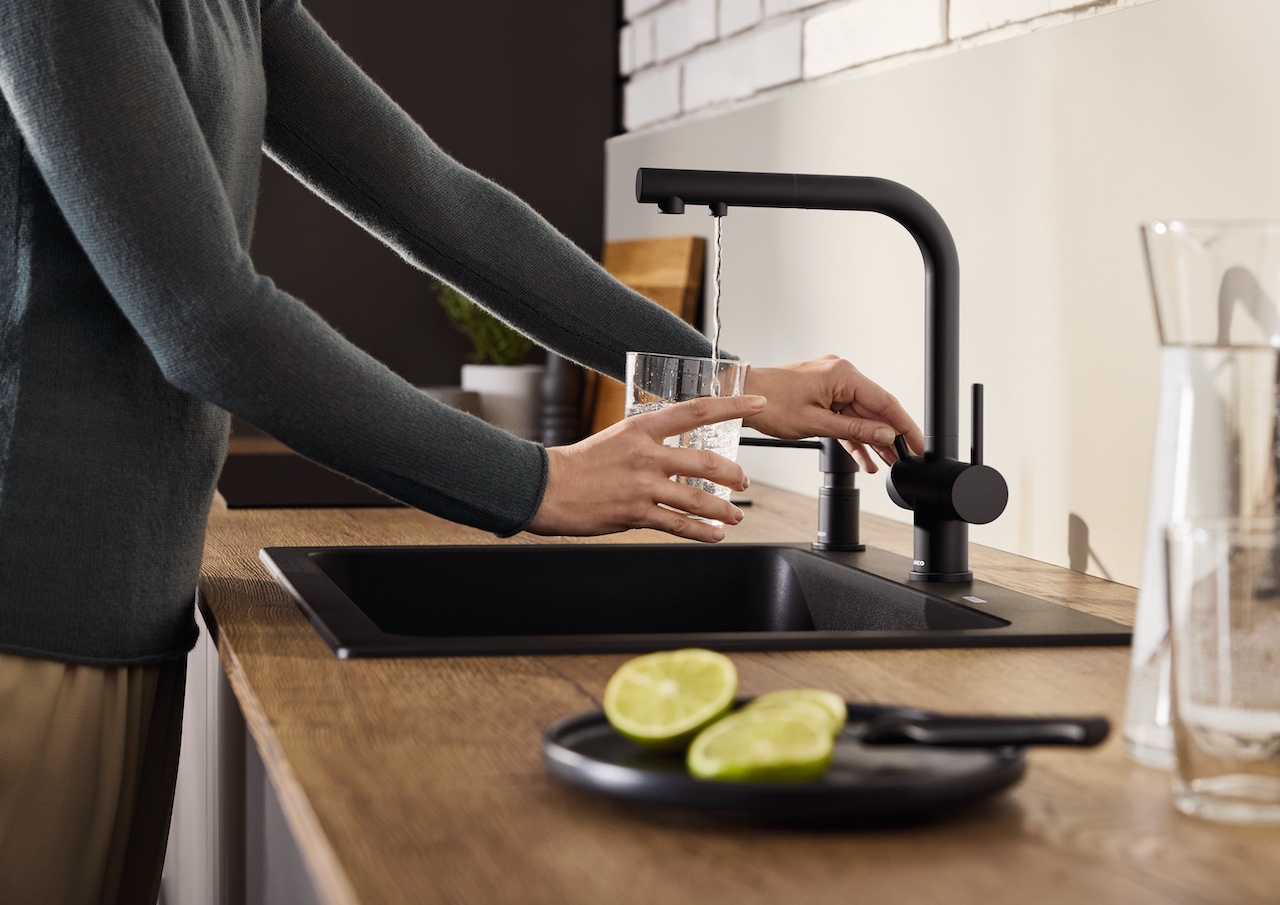 Multi-stage filter reduces limescale and improves taste
The BLANCO Filter Set built into the base cabinet comes with the Soft L filter, which refines tap water no fewer than five times. This results in discernibly excellent filtered water. An added advantage is the low level of limescale which reduces the effort required to clean kitchen appliances like coffee machines and can also prolong their lifetime.
A high-end water place that dispenses top quality clean, filtered tap water is undoubtedly a modern luxury. Just knowing that your water is cleaner and clearer heightens the whole experience of your carefully designed environment.
For more information, visit www.blanco.com