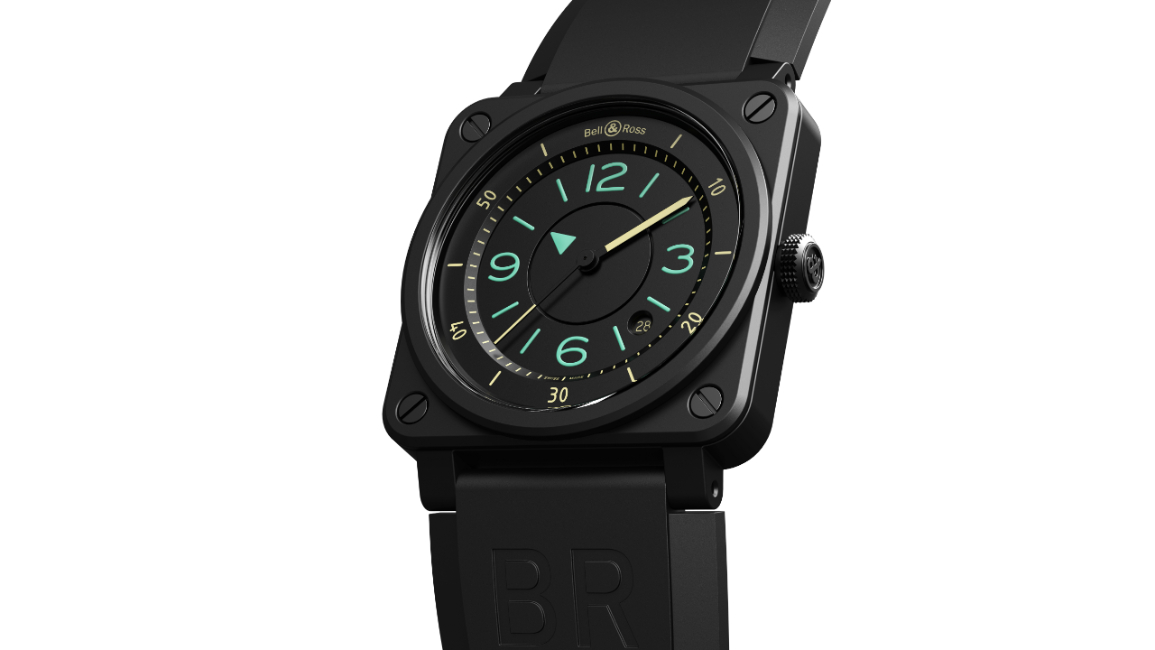 Constantly striving to push the envelope in watch utility and creativity, Swiss manufacturer Bell & Ross has previewed their Baselworld 2019 offering, the BR 03-92 BI-COMPASS.
Influenced by an analogue plane cockpit, the BR 03-92 BI-COMPASS is the brand's latest edition in its series of aeronautical navigation-inspired timepieces released since 2005 – the closest and most precise rendition of these age-old navigation tools yet.
In an age where watches both smart and traditional can imprint all kinds of designs that change with how you view it, the BR 03-92 BI-COMPASS's watch face is surprisingly simple. Featuring two layers, the black dial separates the off-white minutes and hours with the former on a sloped surface on the higher tier and the latter on the main circle below.
Hour readings can be noted through a green triangle marker detailed on a disc in the middle of the face – watchmakers designed this disc to be extremely light, yet resistant enough to prevent friction. The rotating disc is also constantly adjusted to be parallel, ensuring the highest accuracy possible.
More similarities to an aviation counter come in its typography, which uses the exact same font Isonorm. The usage of two colours is another nod to flight; the bright blue-green and "coquille d'oeuf" off-white tones contrast with the black dial so much that even the quickest once-over will be enough to register the time, as how airplane crew members had to do while in the air.
The case is made of an anti-glare, black matte ceramic – simulating an instrument panel, it is made to make time even easier to read without glare from light sources.
Dial and case aside, the watch is also water resistant up to 100 metres and boasts resilient synthetic fabric and rubber in its black strap. Sticking close to the colour scheme, the PVD steel buckle is also an inky shade – with no other colours to distract from the minutes and hours, the BR03-92 BI-COMPASS is sure to fulfil its role as a high-tech, practical timepiece fit for the wrist of every aviator.
The BR 03-92 BI-COMPASS is available for pre-order.