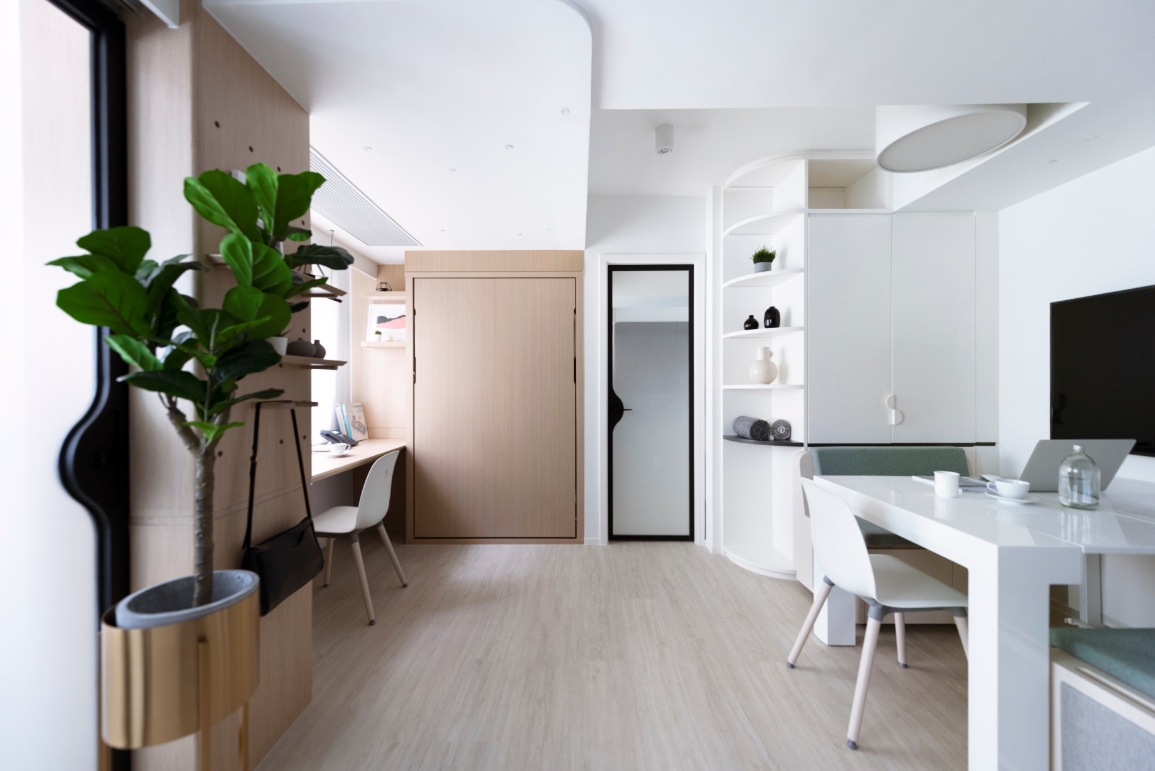 Looking for ideas on how to make a home multi-functional? Bean Buro has just completed Bizhouse, where a five-storey building in the heart of Hong Kong's bustling Causeway Bay was transformed into a 12-unit apartment block.
Formerly a tong lau (a term for mid-20th-century buildings in Hong Kong), it has since been revitalised into containing work-from-home apartments that feature "white, simple and generous internal spaces".
"We proposed to not only blur the boundary between living and working, but to also find a new balance between functionality and beauty," says Kenny Kinugasa-Tsui, co-founder of Bean Buro.
"The concept was to create a building of apartments that can fully support productive working by day, and can be easily transformed into a restful living space by night."
To do this, several key design features were integrated into each unit, guided by the objective of openness and spaciousness.
In the living room, a portable custom-made sofa on wheels is included. This can be stored inside a wardrobe to create more space or be used to relax on.
A movable and extendable table is transformable for dining, working at or to hold group meetings around.
This is complemented by acoustic pin-up walls for creative thinking, as well as peg walls for to put up work documents, encourage hobbies or just display decorations.
Some units come with concealed sliding doors that can further partition the living area into smaller zones for simultaneous activities, such as a fitness class.
In the bedrooms, a fold-down bed is easily tucked away during the day to maximise the floor area.
Needless to say, each apartment also comes with its own kitchen, work bar and bathroom.
Residents are encouraged to use the building's common areas too; in doing so, it promotes a sense of community by styling Bizhouse as a live+work hub.
Each apartment's door is a writable surface where messages can be left. Loose, stackable stools for conducting group meetings can be borrowed.
On the roof, a terrace is lined with outdoor decking and landscaped, offering an additional space for social gatherings.
"This project is a pioneer in transforming a dated, existing building into the most functionally-adept building, responding to the way we live and work today," shares Lorène Faure, the other co-founder of Bean Buro.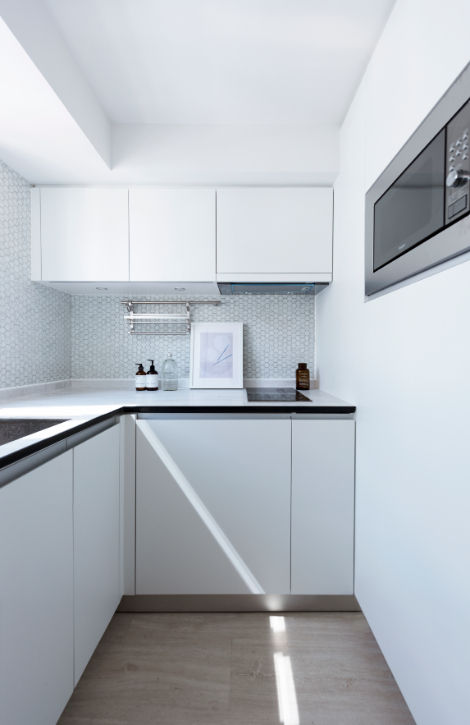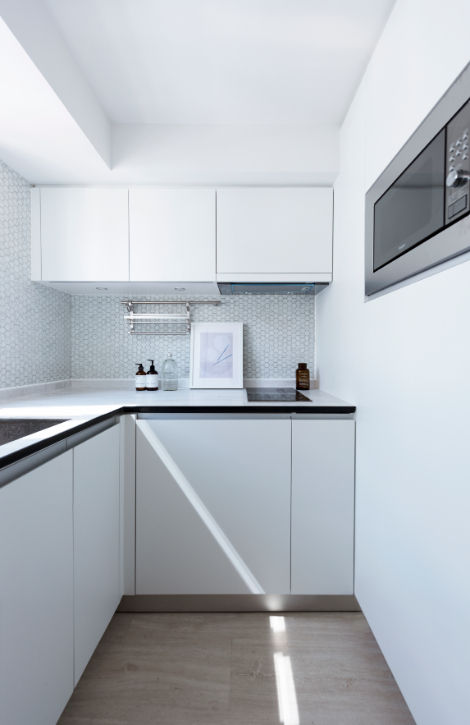 Enjoyed reading about this project? Read our latest issue 117 (August-October 2020), which focuses on residences from Singapore, Malaysia, China and Europe.