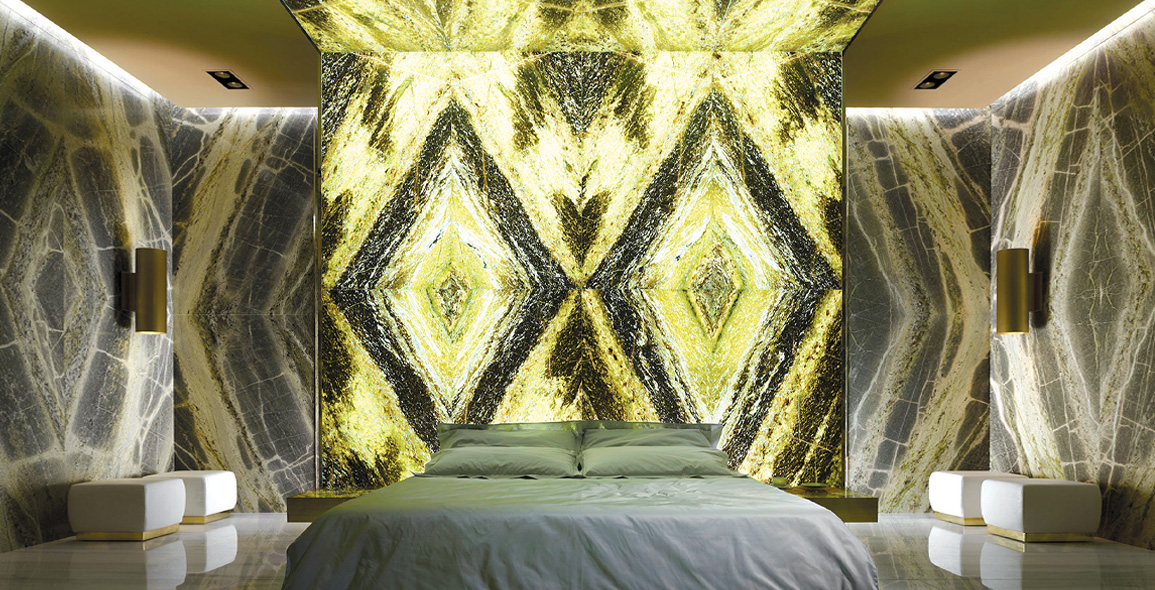 Invite natural stone indoors with the stunning collections from Antolini.
The Italian company prides itself on having more than 1,000 types of materials that it can process, including marble, granite, onyx and travertine.
These it extracts from the best quarries in the world, of which 30 are owned or directly managed by Antolini.
Available exclusively in Southeast Asia at The Stone Gallery by Hafary in Singapore, it offers options well suited as book-matched feature walls for homes, hotels, wellness centres or even offices.
Choose from its natural and exotic stone ranges such as Patagonia, Corteccia and even Fusion Wow, a multi-coloured quartzite exclusive to Antolini.
Each piece is strengthened by its revolutionary Vacuum Process using special resins of the highest quality researched and customised for the brand.
With Antolini, natural stone has never looked so perfectly harmonised within the built environment.
This story is brought to you by Hafary. It first appeared in Issue 119: March 2021.