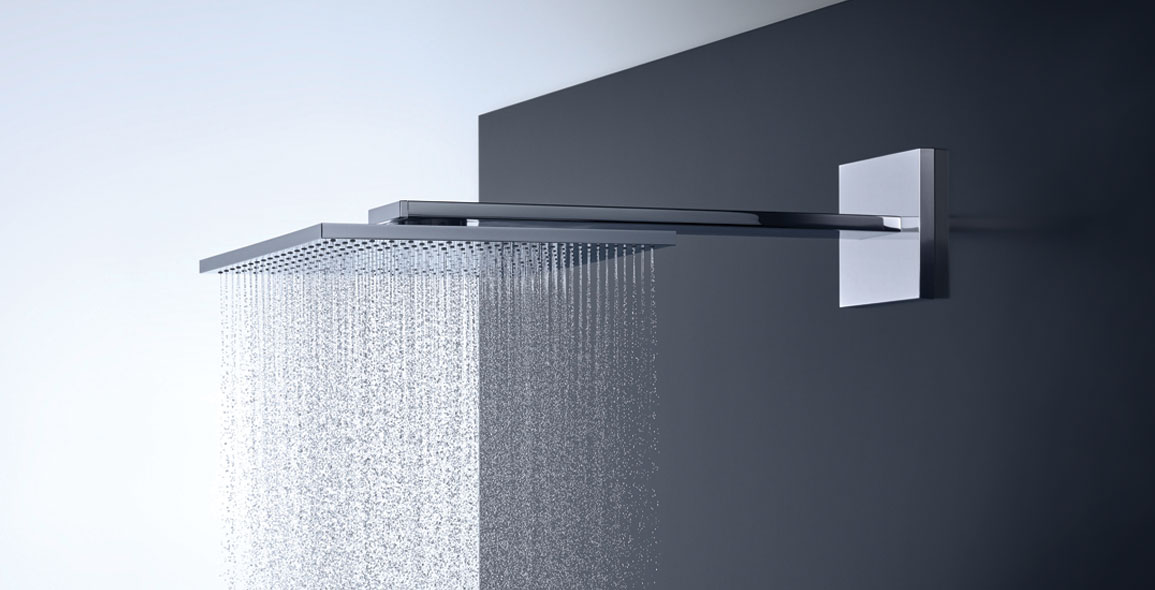 Six are round and six are square. Together, these one dozen overhead showers make up AXOR's latest range.
Developed in collaboration with German firm Phoenix Design, they offer a clean and sleek aesthetic with their pure forms and matching thermostatic modules.
But there is more to them than what meets the eye. It is their innovative, high-end technology that makes a difference.
The plate of each 2jet model offers two spray types: the delicate PowderRain gently envelopes the skin and the Intense PowderRain, which is an intensive, concentrated version.
After the water is turned off, the spray nozzles retract into the plate, making it easy to clean. It can also be detached using a bayonet mount for immersion in a descaling solution. Additional radiance and scratch-resistance are achieved through AXOR FinishPlus' special finishes.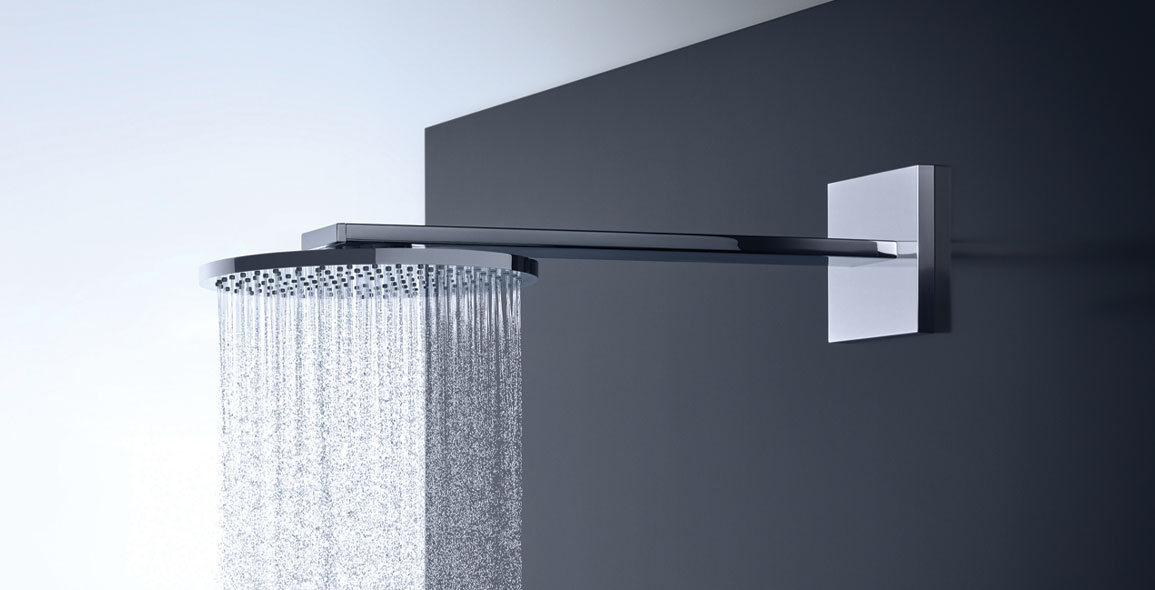 "AXOR showers create a space for appreciation: their design, material and the way they set the stage for the precious element of water lend the shower setting a flawless appearance," explains Olivier Sogno, VP of Brand Management at the Hansgrohe Group.
"Each individual product reflects this respect. This is the result of our uncompromising pursuit of perfection when it comes to design, craftsmanship and functionality."
This story is brought to you by AXOR. It first appeared in Issue 116: June/July 2020.