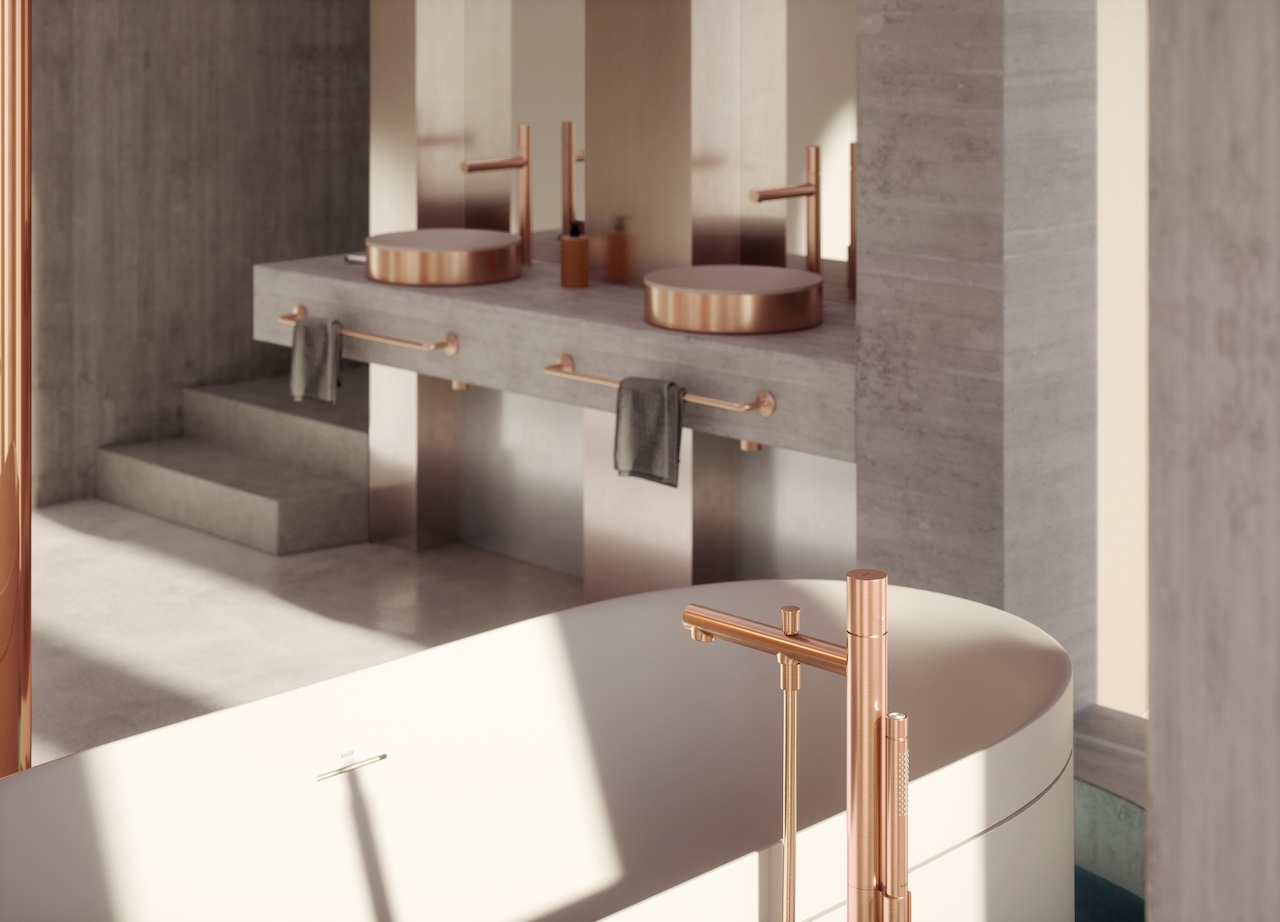 AXOR Suite basins and bathtub, designed by world-renowned creator Philippe Starck, bring harmony, elegance, and a personal touch to any bathroom interior.
Each piece is made with SolidSurface material for resistance and longevity, while smooth contours, small radii and 'soft' inner basins, devoid of lines or ridges, ensure a clean modern look with universal appeal. At the same time, specially finished elements—a shelf on the bathtub, a wrap-around surface on the washbasin sides—allow users to express their individuality.
Designed to Last Forever
"The key words for the future and ecology are longevity, transmission and heritage. The new AXOR Suite washbasin combines metal and SolidSurface — a highly technological material symbolising eternity and elegance. It is designed to last forever," says Philippe Starck.
SolidSurface, a durable, stain-resistant surface is derived of natural materials and pure acrylic resin. Non-porous and easy-to-clean, SolidSurface is ideal for environments that require the highest standards of hygiene.
Uniquely Universal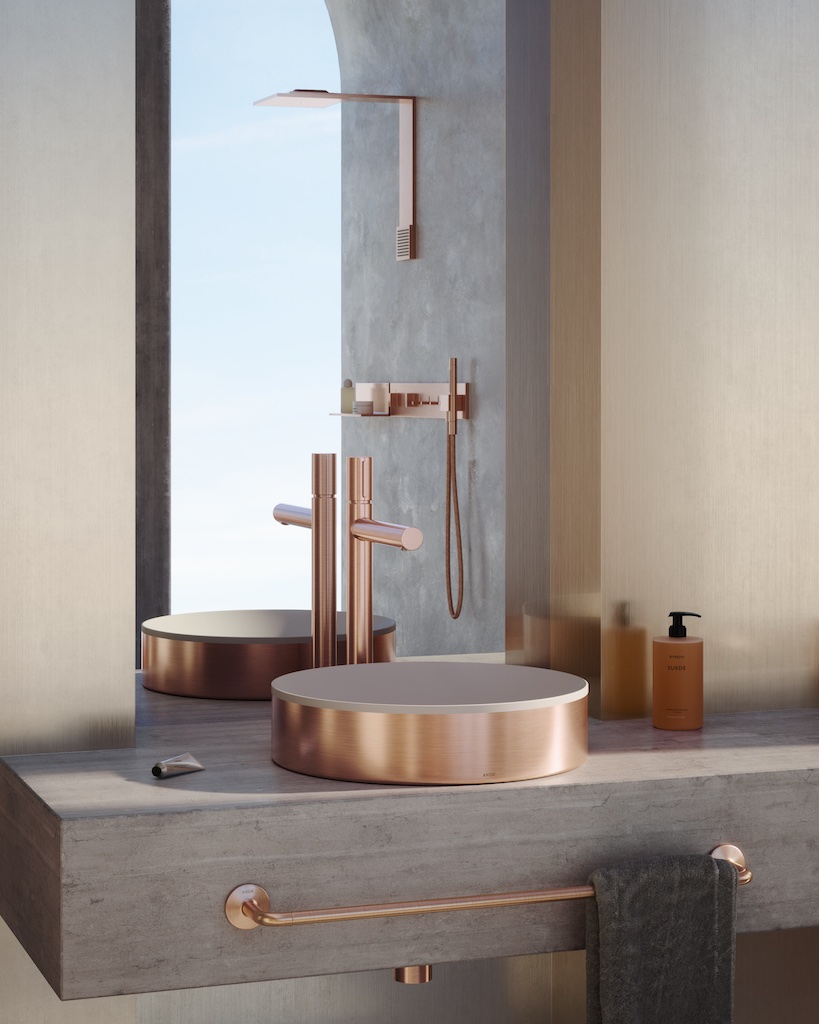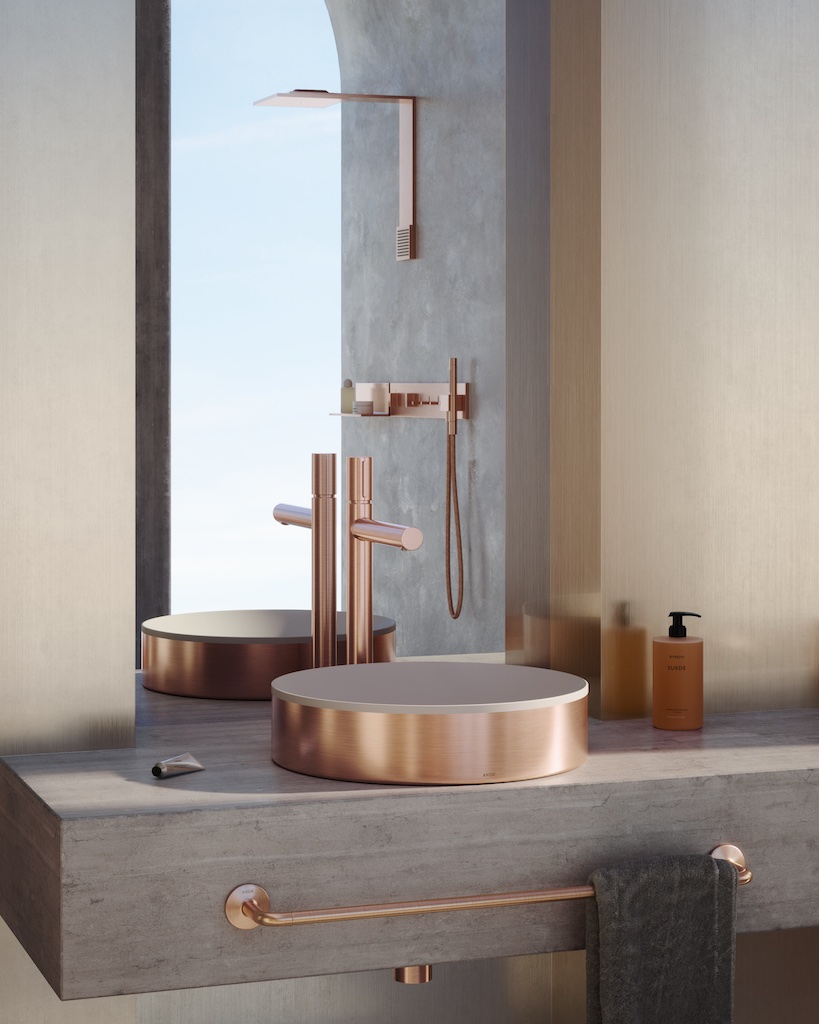 AXOR Suite basins take the form of versatile circular or rectangular wash bowls that can be installed on any appropriate bathroom furniture or surface. The circular bowls come in two sizes, with either a 300 mm 400 mm diameter. The rectangular bowls are available in three sizes: 285 x 285 mm, 400 x 400 mm and 600 x 400 mm. The basins are encased in Matt Black, Chrome or one of the polished or brushed AXOR FinishPlus finishes.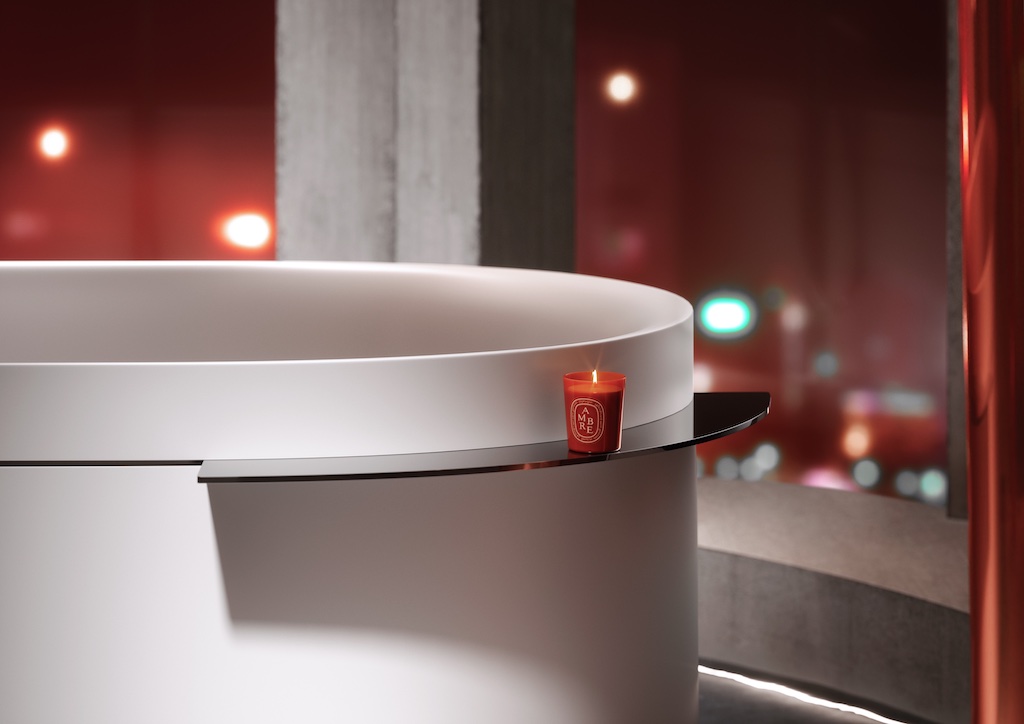 The bathtub, circular at the ends and straight on the sides, is generously sized at 1900 x 830 mm. Its size alone makes the bathtub the centerpiece in most bathrooms.
Furthermore, favourite bath-time objects, from books to personal care items, can be placed on an optional shelf. With a wide range of possible surface finishes, these special-finish elements can be selected in coordination with all other AXOR products in the bathroom, ensuring a holistic design language throughout.
For more information, visit: www.axor-design.com