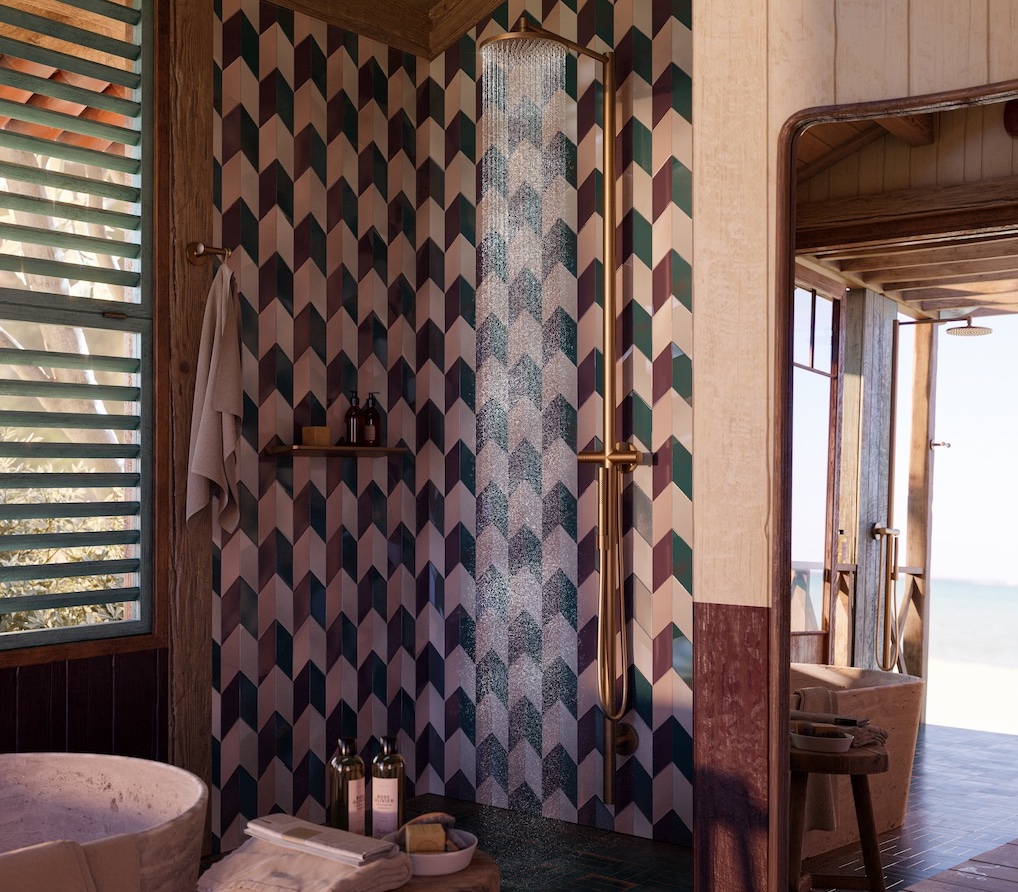 Nature living means transferring familiar qualities and objects into a different environment to contribute to rest and relaxation. Philippe Starck's iconic design also finds a new habitat in this manner with the AXOR Starck Nature Shower, which brings the shower column outdoors for a luxurious showering experience.
Equipped with a hot water connection, PowderRain spray technology for the overhead shower, and an optional hand-held shower, the all-in-one shower column celebrates the luxury of open-air showering.
Perfectly Balancing Indoors and Outdoors
Thanks to its reduced design, the AXOR Starck Nature Shower enters a symbiosis with its surrounding space, whether it is installed outdoors or indoors. With an extremely slim shower bar, it blends elegantly into a variety of settings such as the home garden, the urban terrace or even the private yacht.
The simplicity of the design language is underlined by the consistent use of basic shapes: The cylindrical handles are used to set the temperature, as well as the water volume and shower head selection. The circular overhead shower and the rod-shaped hand-held shower round off the aesthetics.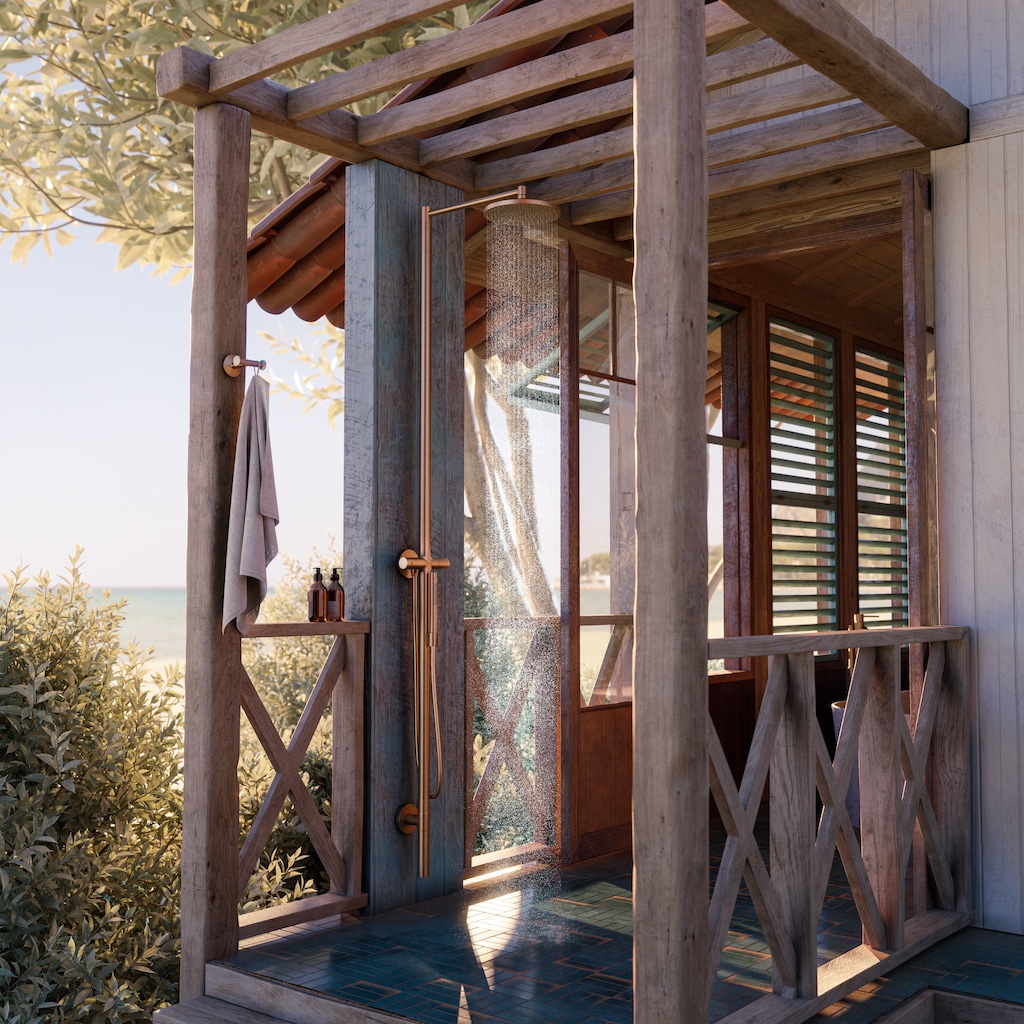 References from nature can be found in the integrated technology. The enveloping PowderRain spray flows, barely audible, from the overhead shower and pampers the body with a gentle rain.
Flexibility is also offered with the installation of the AXOR Starck Nature Shower. The shower column can be mounted on individually selected materials for the back wall, from glass to stone and metal to wood. An effective drainage system as well as the use of a mixing cartridge, allow the product components to withstand the elements. Thanks to the ease of assembly and disassembly, the shower column can easily be stored indoors at temperatures below freezing.
The Collection
The AXOR Starck Nature Shower collection consists of a total of three design variants:Two for outdoor use, of which one comes with a hand-held shower, and one for indoor use. The indoor and outdoor variants with hand-held shower adapt even better to individual wellness needs thanks to the choice of rain and mono sprays.
The AXOR Starck Nature Shower is available in a variety of weather-resistant finishes such as Matt Black, Brushed Bronze or other AXOR FinishPlus finishes. For a holistic bathroom design, AXOR Uno, AXOR One and AXOR Starck faucet collections match the minimalist design of the AXOR Starck shower columns.
For more information, visit: www.axor-design.com