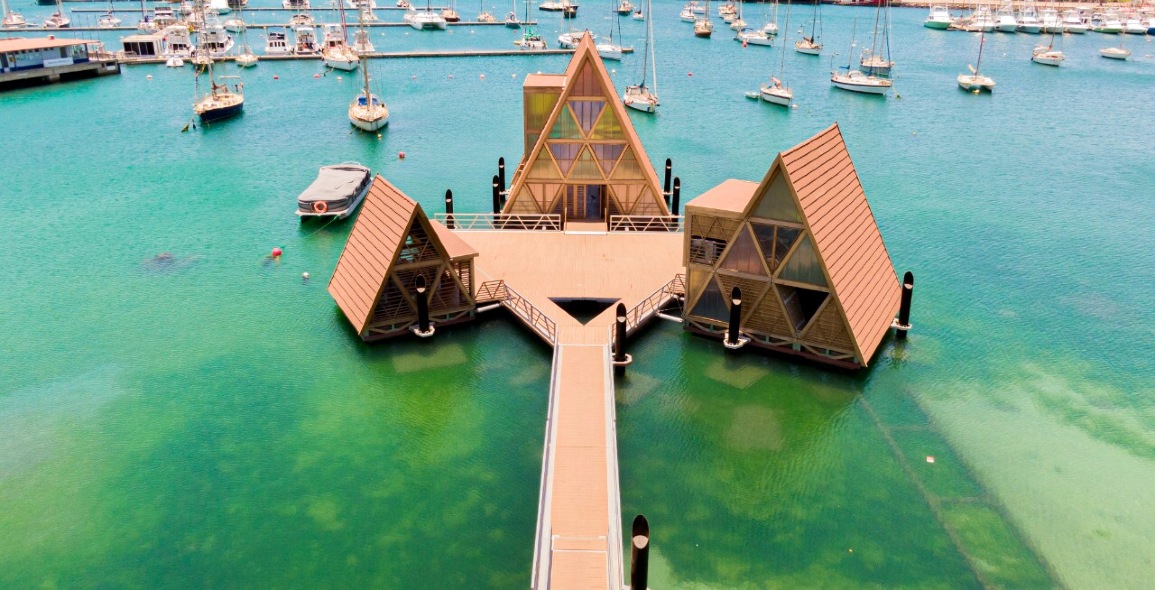 "This year we are on a hunt to find evidence of how architecture and architects are a fundamental part of shaping our world through meaningful and tangible ways."
The above is the description of the theme for Archifest 2021, which started last Friday, 1 October, and will run till the end of the month.
Practising architects will probably not need to go on said hunt – seeing how they are the ones that shape the world – but we reckon the 15th edition of the architecture festival serves as a reminder of the purpose of the work they do.
It also lifts the veil on what each other is doing, to inspire and maybe even create collisions and new collaboration opportunities down the road.
More broadly, with its focus on "design evidence", Archifest this year is also about being inclusive and democratic.
It aspires to showcase to everyone, from architecture enthusiasts to the general public, how design touches their lives, organised into five themes:
1. Arts and Culture
2. Community and Inclusivity
3. Environment and Sustainability
4. History and Heritage
5. Technology and Methods
In this way, it hopefully helps to generate a better appreciation and awareness of the work architects do.
Razvan Ghilic-Micu, Archifest 2021 festival director, says, "Design Evidence is an invitation to debate, discover and redefine what architecture could be.
"We believe that bringing together a diversity of voices is a step towards a more inclusive dialogue.
"Archifest is curated by architects for everyone to enjoy – whether you are a designer or not."
As like last year, the event takes on a hybrid format to work around pandemic restrictions.
Drop in on the virtual exhibition, which features, among others, the haunting "A Forgotten Chapter" by Jerome Lim.
This displays photographs of four spaces in Singapore, including the former Pasir Panjang 'A' Power Station, that hark back to the time in its history as it transited from British colony to independent country.
This is part of the more than 100 events under the festival's umbrella, where a fair share are tours, talks and workshops spread across the city.
For instance, there is a kayaking experience hosted by the Singapore Institute of Landscape Architects, Kayak N Klean, along Sembawang's shorelines to see it through the lens of a landscape architect.
Citizen Adventures has organised midnight walking tours of Geylang, Singapore's red light district.
Singapore Polytechnic and SUTD have organised Design Intelligence, a panel discussion offering different views on how to leverage data to better interact with the environment.
Anchoring the festival is of course the SIA (Singapore Institute of Architects) Conference, taking place virtually from 12 to 14 October.
Nine thought leaders from around the world will share their perspectives on Design Evidence, dovetailing with their work and creative ethos.
For instance, on day three, the theme of Contextual Innovation will see Otto Ng, Ong Ker-Shing and Kunle Adeyemi discuss how hyper-local innovation can affect new global trends in architecture.
With all these in the pipeline, October looks set to be an exciting month for architects.
Top image:
Floating Music School by Kunle Adeyemi, shot by NLE Works and Kriolscope