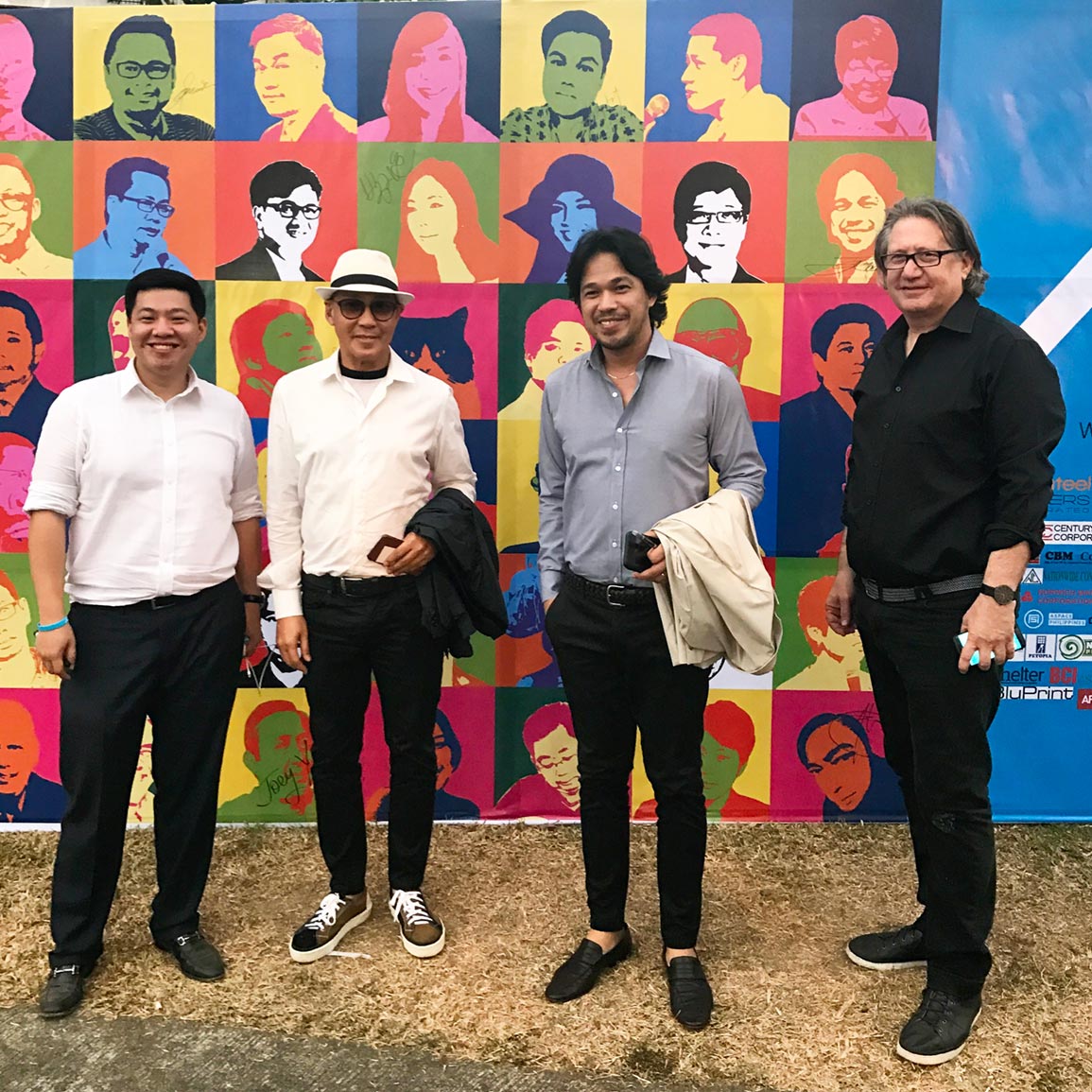 The future looks bright for Philippine architecture as professionals and students gather together in one of the biggest and most optimistic celebrations of architecture and design in the country. Over 4,000 architecture and design professionals, students, and enthusiasts brave the summer heat to join the three-day festivities at Anthology Architecture and Design Festival Manila 2017, with the theme 'Context and Intent', at the Puerta del Parian, Intramuros, Manila.
The festival is organized by WTA Architecture + Design Studio headed by its Principal Architect and Festival Director, William Ti Jr, alongside Festival Manager, Dianne Naval. Covering the one-hectare Puerta del Parian and ASEAN Gardens grounds, the festivities include lectures, dialogues, exhibitions, competitions, workshops, and activity booths.
The festival's highlight is the Anthology Talks. These exciting sessions featured H. Koon Wee and Eunice Seng of Hong Kong University and SKEW Collaborative; Masaki Morinobu of Nonscale; Budji Layug and Royal Pineda of Budji+Royal Architecture+Design; Alexander Furunes of ErikssonFurunes; Sudarshan Khadka of Leandro V. Locsin Partners; Felino Palafox Jr. of Palafox Architecture; Luke Yeung of ArchitectKidd; Stephen Pimbley of SPARK Architects; Michael Cu Fua of Ong & Ong; Patrick Bruce of OVAL Partnership; Isabella Leone of Portland Design; and Julien de Smedt of JDS Architects.
Interior Design is also highlighted with a dedicated pavilion headlined by Frenjick Quesada of Design H+Q; Jigs Adefuin of Adefuin Design Studio; Shanwei Weng of AN Design Studio; and Norman Agleron of HBA Manila.
Shelter Dialogues, another highlight, is a roundtable discussion on the pressing topics in today's industry. Topics include A Global Architecture; Architecture, Culture, and Society; The Practice of Architecture; Designing Architects: Evaluating Architecture Education; Architecture as a Multi-disciplinary Practice; Building the Nation: and Architecture in the Philippines.
Anthology aims to be the center for architecture and design in the region as it moves forward. Next year, the festival will be in January and will feature more speakers and a much bigger platform for architecture. The celebrations will highlight the launch of a new temporary annual Shelter Pavilion as Anthology continues to be the biggest architecture and design event in the Philippines.