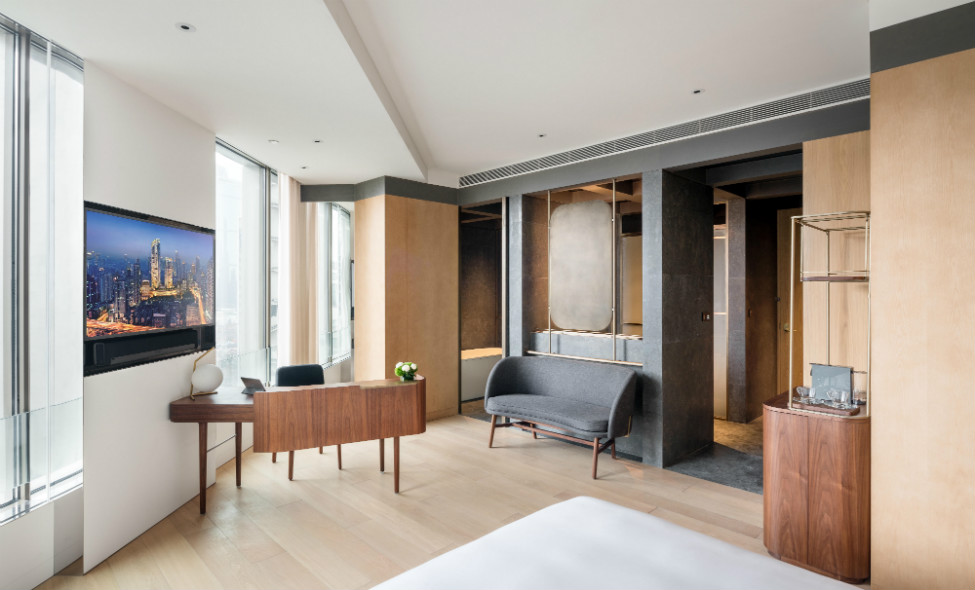 The Sukhothai Hotels & Resorts owned by HKR International has just opened a hotel in Shanghai in April this year, marking the Thai brand's first foray into Mainland China. Designed by the Neri&Hu Design and Research Office, it is conveniently located in the Jing'an district.
Here are five things we love about this contemporary lifestyle hotel.
1. The design
Don't expect to find traditional Thai elements in this hotel. Neri&Hu have styled it in their typical manner of simplicity and elegance. Natural stone, fine wood, delicate silk and polished brass compose the interiors, lending materiality and texture against a soothing colour scheme.
2. The art
Unmissable are the more than 30 artworks specially curated for the property. These are created by local and international artists. Among them include two large-scale interactive installations by Japanese digital art collective teamLab.
3. The rooms
Stay in one of the 170 guest rooms, or 31 residence-style suits (344 to 172 sqm) that are among the largest in Shanghai. A highlight is the diatom-silica clay walls with their neutral palette to encourage calm and rest. Upping the design hip factor are amenities from Australian organic brand Grown Alchemist.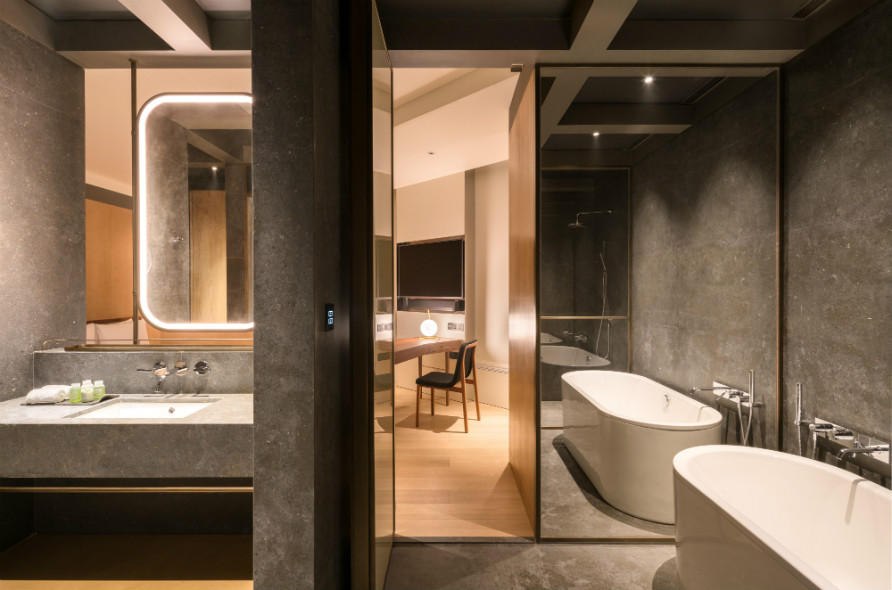 The bathroom of the Executive Room
4. The restaurant
The glamorous La Scala, alit with spherical pendant lights, is an Italian restaurant helmed by Michelin-starred master chef Theodor Falser. Its nature-inspired menu is echoed in the interior design: a lime-green ceiling and feature wall with walls of the same colour, as well as the generous use of wood, including parquet laid in a herringbone pattern.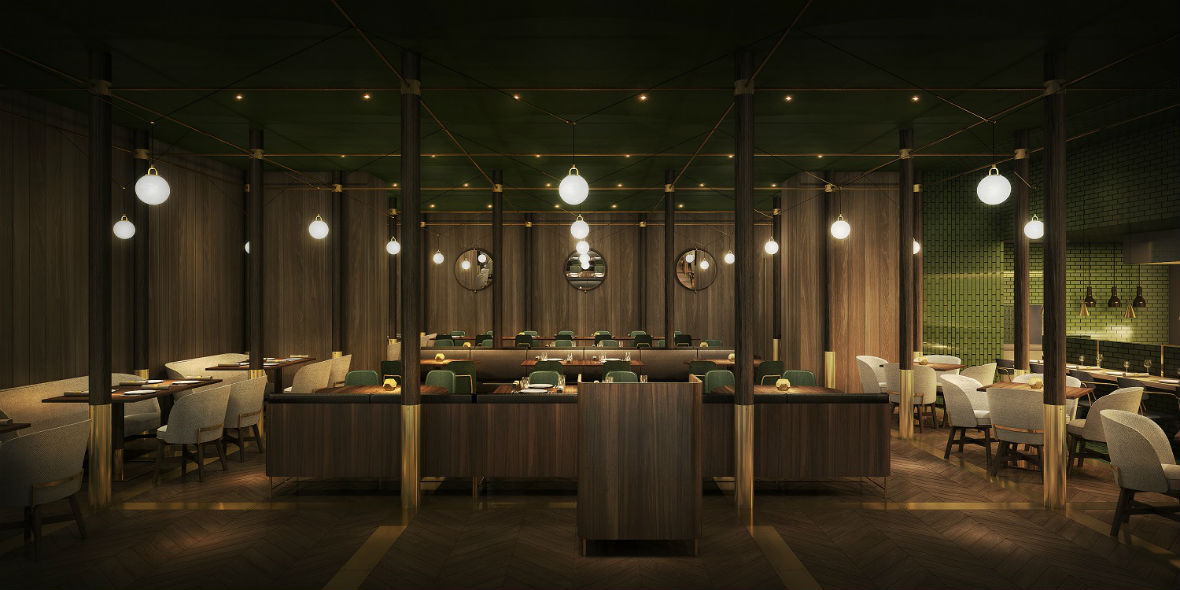 La Scala Italian restaurant
5. The facilities
From event spaces to health and wellness facilities, The Sukhothai Shanghai is every bit the urban hotel it promises. The Grand Shanghai Ballroom is a pillar-less affair, illuminated by lights that hang down from a gold-coloured mesh-like installation on the ceiling. The Retreat is a spa that introduces Southeast Asian spa therapies in a Zen-like setting.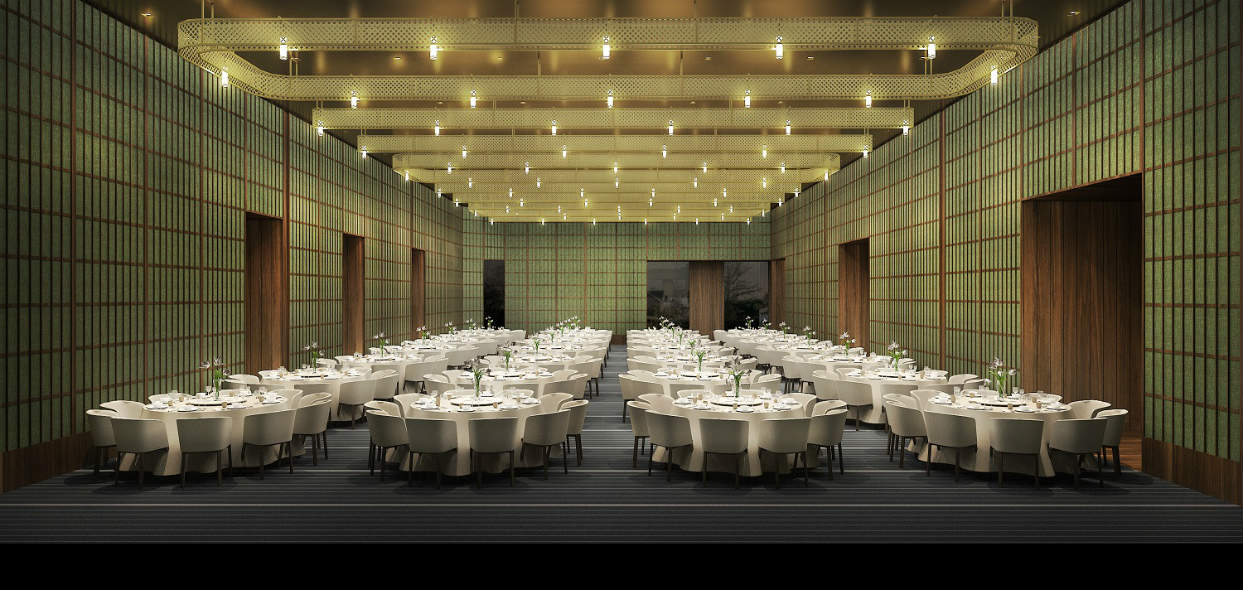 The Grand Shanghai Ballroom