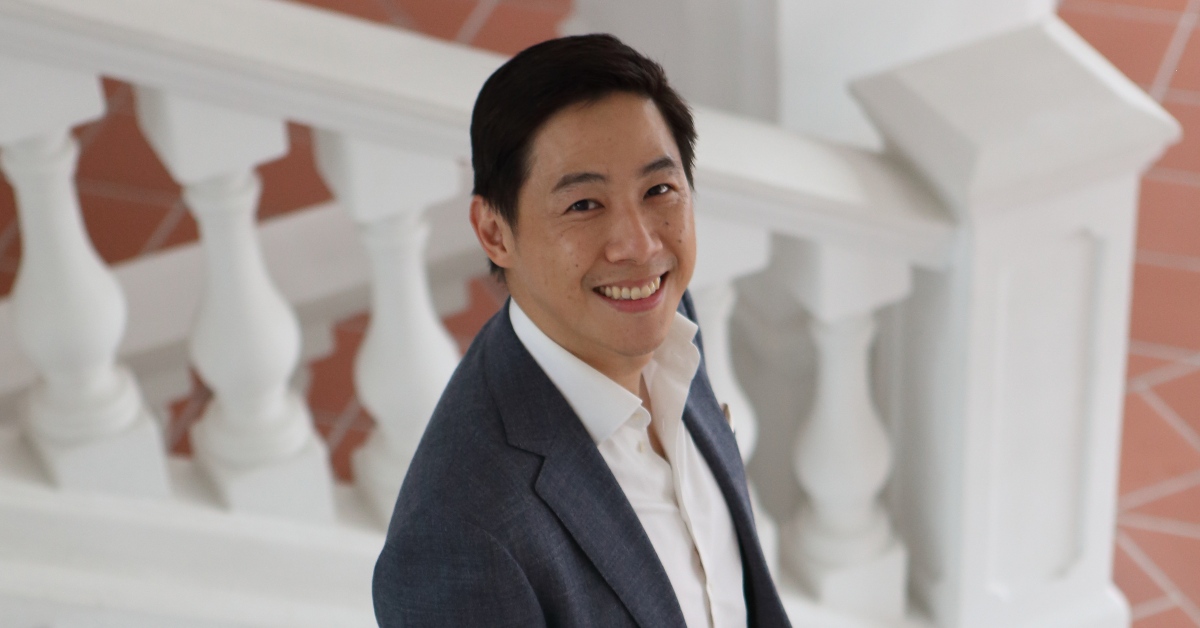 Before the pandemic, architect Jonathan Quek would take his family everywhere — from France to New Zealand — on twice yearly trips. His goal was to expose his three children, now aged 12, 10 and seven, to different cultures, languages and people. "It's amazing watching them grow up and reveal their own personalities as time passes," he says proudly.
These days, with travel plans on hold and working from home a sound option, Quek spends more time with his children. "When I return from work, I make it a point to interact with them; we even plan new adventures such as exploring various parts of Singapore."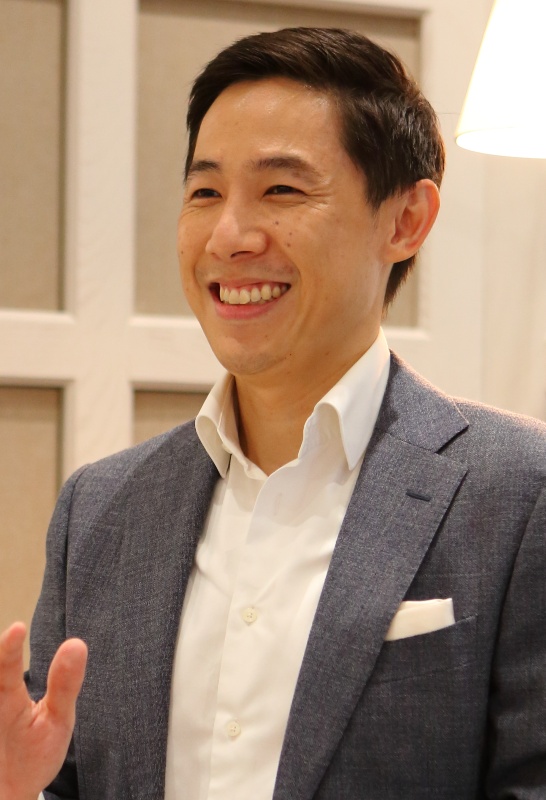 A gifted architect, Quek is expected to take over the reins of RT + Q, the award-winning practice that his father TK Quek and partner Rene Tan founded together. He is up to the task: "I'm passionate about my profession and the pursuit of creating delightful spaces. Nothing beats walking through a completed project after years of devotion paid to it."
It appears that Quek is living a charmed life of a young family man in a very secure job that he enjoys. However, he admits that he is not spared of tough challenges. "Architecture requires creativity, resilience and, now more than ever, adaptability, particularly with the difficulties that the construction industry faces."
"As a professional, I have to ensure that our work is consistently strong. Consistency is key, and we pursue it relentlessly." Fortunately, the high stakes and responsibilities do not weigh him down. "If anything, they motivate me to work smarter and try even harder in the face of adversities."
On the personal front, Quek's greatest responsibility is towards his children. "Together with my wife, I deploy my best efforts towards their development. My main goal is to provide them with the best education we can afford." He wants to ensure that he has the resources to accomplish this.
Quek relies on his profession for his primary source of income, which he augments with some investments. For now, his future and that of his family, are adequately secure, but he is not taking any chances. He knows full well that circumstances can change quickly, offering up both challenges and opportunities. And when they turn up, those armed with foresight and preparedness will have the advantage.
THE RIGHT PARTNER TO MEET YOUR LONG-TERM GOALS
With a steady and secure career, individuals like Jonathan Quek are poised to start building the future of their children.
This becomes a reality for individuals with a wealth management partner like Citigold Private Client, which has the expertise and solutions to help them work towards these goals.
Understanding that clients want the best for their children and to give them a head start in life, Citigold Private Client also offers the Next Generation Programme, which provides exclusive access to specially curated events and courses designed to provide client's children with the building blocks to success.
Citigold Private Client also offers bespoke wealth advisory services to individuals like Quek who are seeking long-term stability in their wealth preservation plan. A dedicated senior Relationship Manager is assigned to each client, and supported by a team of senior specialists across investment, insurance, treasury, and mortgage. This team can provide insights from a balanced perspective, and customize a wealth management plan intricately tailored towards a client's individual needs, goals, and risk appetite.
Drawing on strong global perspective and insights from Citi's global team of 400+ analysts, clients can obtain timely updates on crucial market developments to help them make informed decisions on their portfolio.
Citigold Private Client helps clients attain peace of mind knowing that their wealth plans and portfolio are in good hands. This assurance in turn allows them to discover and pursue what wealth really means to them.
Let our specialists spot opportunities for you. Receive a welcome gift of up to S$29,256* when you start a Citigold Private Client relationship. For more information, click here
*T&Cs apply.
In Partnership With Citigold Private Client
Where We Celebrate Passions