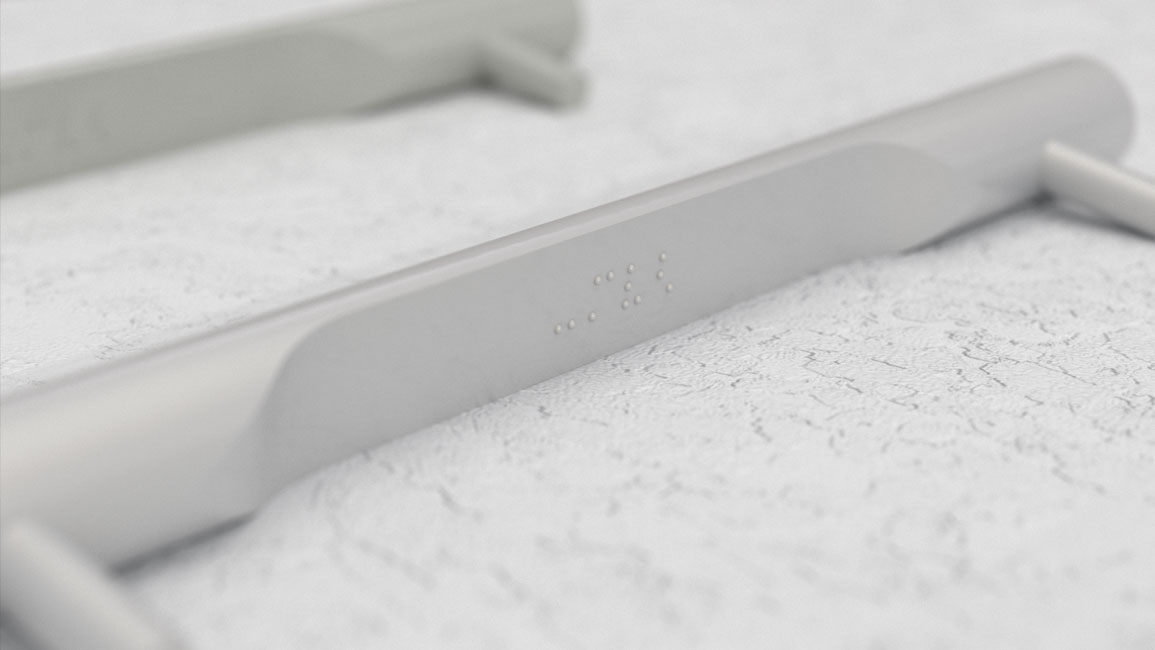 Good design and accessibility are inextricably linked; you can't have good design without considering the needs and limitations of its users. Los Angeles-based design studio HansonLA took this principle to heart with the Louis Handle, a cabinet fixture specially crafted for the visually impaired.
The design of the handle is greatly inspired by the work of Louis Braille, the blind 19th-century professor who invented the tactile reading and writing system we now know by his last name.
Taking this system as the foundation for the piece, designer Gisela Salazar set out to create the Louis Handle almost 200 years after braille was first devised.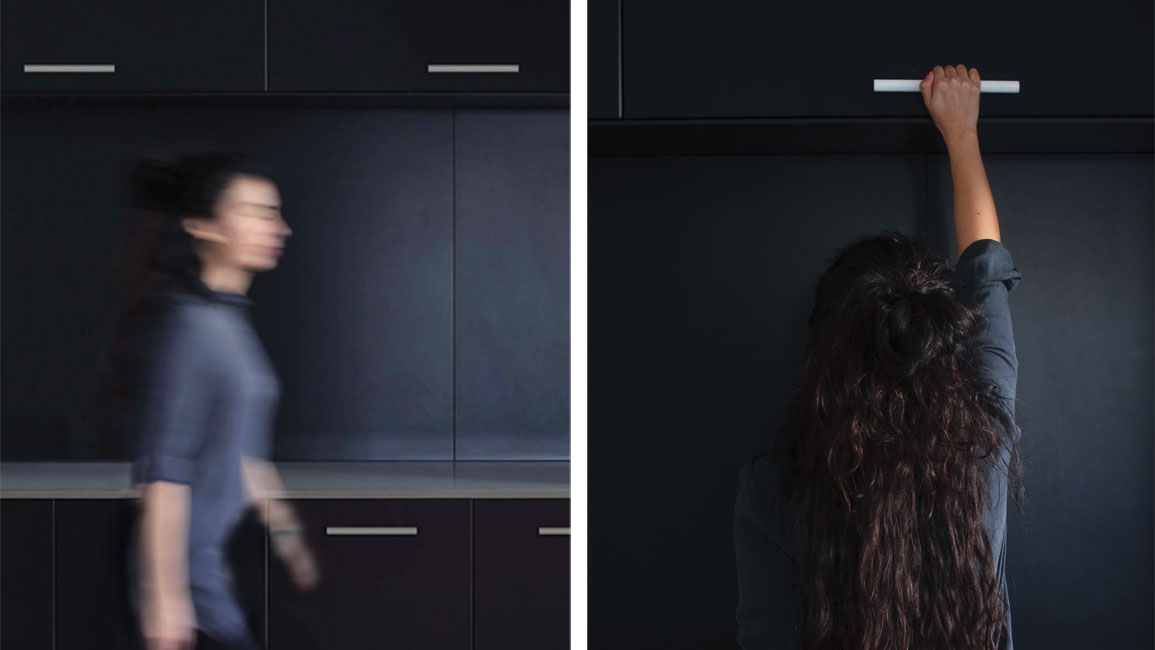 It's as simple and straightforward as it is ingenious. The Louis Handle is slightly curved and presents the hand with a flat surface on the inside, where the contents of each cabinet or drawer are described in braille.
The premise here is that "design doesn't have to be compromised to create accessible spaces"—in fact, we like to think that this level of accessibility elevates the design even further, extending its functional beauty to every user.
The handle can be incorporated into residential, working, educational and public spaces, allowing for long-term ease of use and more streamlined independence for the visually impaired no matter the context.
"Small changes in design and architecture can have a life-changing impact on people's lives," share the designers behind HansonLA, "and this is the main purpose of the Louis Handle."