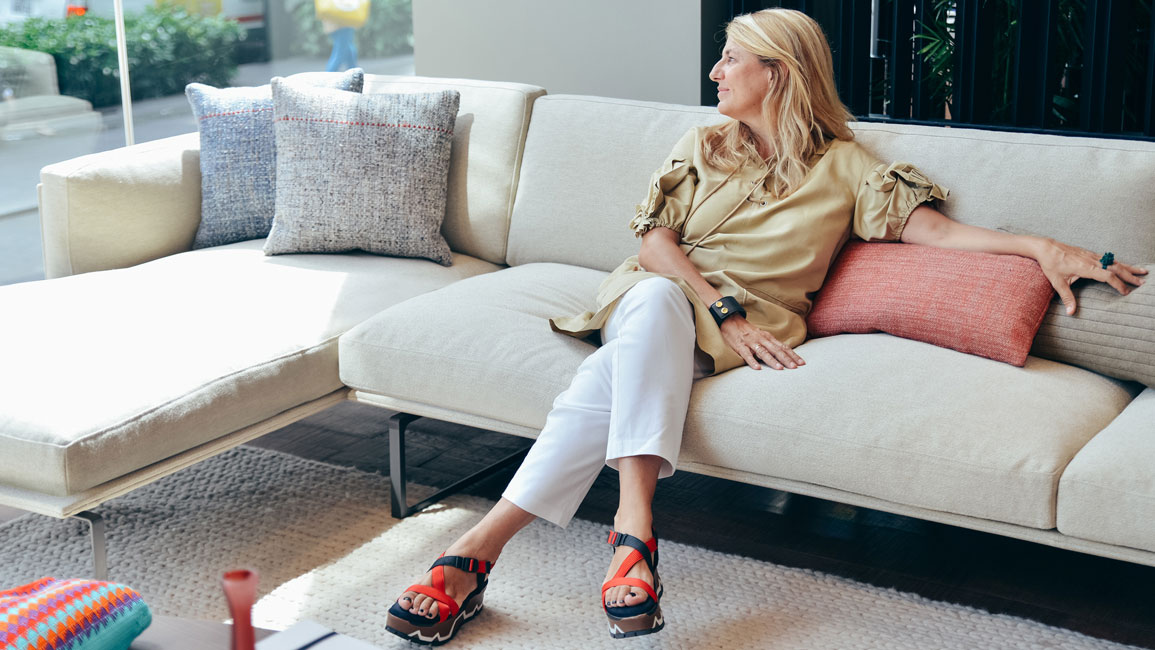 Patricia Urquiola needs no introduction. The Spanish designer is well-loved the world over and much sought after for her creative, sometimes quirky but always beautiful designs.
As art director of Cassina, Urquiola was in Singapore in March to launch the furniture brand's new sofa, Floe Insel. The piece recalls an iceberg, evoking the idea of an island, albeit a comfortable one, thanks to the state-of-the-art 5-axis machines that helped to find the ideal thickness and softness.
While it isn't obvious, Floe Insel is a modular system made up of a three-seater sofa and a pouf. These can be used standalone, or attached to a chaise lounge that comes in two sizes. Cushions with down padding are also available for inclusion in the set, for a more plush experience.
As part of her visit, Urquiola also launched a traveling exhibition at Space Furniture with images taken from the monograph This Will Be The Place, curated by Felix Burrichter, the founder of architecture magazine PIN-UP. It explores the future concepts of living and was launched to commemorate Cassina's 90th anniversary in 2017.
d+a caught up with Urquiola to find out more about her recent visit, and how she makes her designs perennially delightful.
How will you design a room around Floe Insel? What theme will you use? What colour scheme will you use? What furniture pieces will complement it?
I think there is not a rule. My double architect-designer profession helps me in this. In design, there is an affective theme, a quid that is close to your skin, to your daily life. Personally, when I think of an object, I imagine it falling into everyday life, working on small home explorations, I try to get into the crevices of needs and emotions.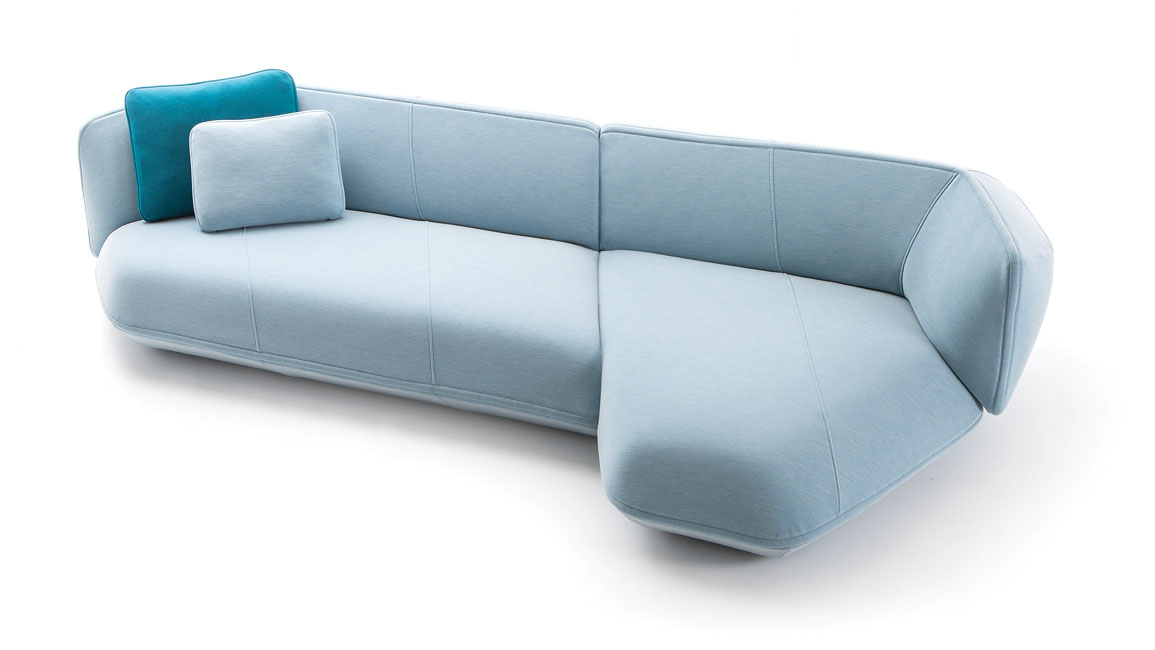 Floe Insel from Cassina
How do you always manage to inject an element of quirky-ness into your pieces?
I think it's a combination of sensations… The combination of different colours, shapes and materials unique to each project. When designing a new product, I try to understand the company, to interpret the brief, challenge the material and create something new.
What is your favourite part/section/page of the book This Will Be The Place?
All the sections of the book are very interesting, thanks to all the personalities involved. I feel very closed to the idea of [architecture historian] Beatriz Colomina, that looks at how the bedroom has become more central as people not only sleep but use technology in their beds. Furniture will need to adapt to this.
You're well-known to be able to connect with people. How do you do it? Can you break down the process?
The work of every creative professional begins with seeking the logic that underlies the project at hand. The concept of empathy is very important to me. Only if my idea of how to develop a certain project – which could be a hotel, a sofa or any other object – is interesting for my client, do I know I am on the right track. The clients for whom I work know this, and understand its value.
You are constantly making a conscious effort not to repeat things. Why?
I learned something very important: if you repeat a formula you are no longer creating. I like to start with a white page each time. My philosophy is not to have a style. A designer should work at four hands with the client, not for him or herself.
My process is very rigorous. Research at the beginning to understand the identity and heritage of the client; to understand the technologies used in that sector. And then you go, trying to move the limits of that technology, market, culture.
The chaos of creativity drives you. What is your advice for designers trying to make sense of chaos?
To have an opinion, an idea and not to be worried to express and develop it.
What is exciting you right now in the design world?
I am interested in new and more sophisticated ways of living, challenging the traditional notion of a bed, sofa or bath; how products can become an extension of ourselves and make our lives more efficient in an ever-changing society. This, I do not necessarily consider demanding, but a pleasure and challenge in my work.
This story first appeared in the June/July 2018 issue of d+a. To read the rest of the issue, purchase and download a digital copy from Magzter.