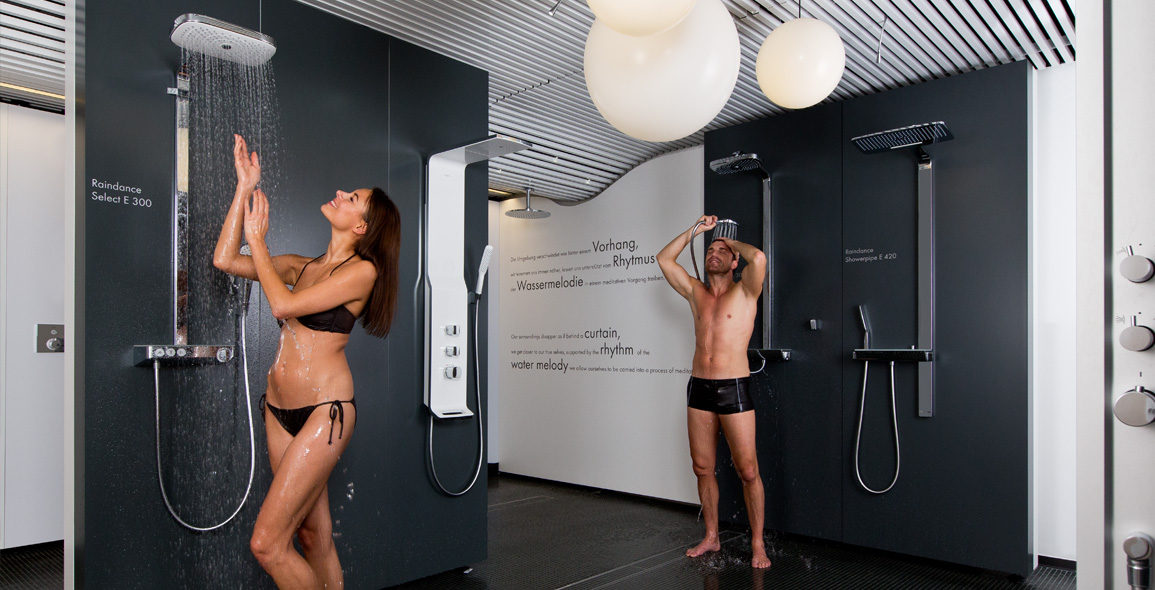 Bring your swimsuit.
This was the instruction given ahead of a visit to the Hansgrohe Aquademie in Schiltach, a town in the Black Forest in Germany.
It would not be unusual, except for the fact that it was January and the temperature in that part of the world typically hovers around zero degrees Celsius then.
But pack a swimsuit I did and after a two-and-a-half-hour journey by train then car from Frankfurt, I learnt why.
While it has evolved into offering products for the bathroom and kitchen, the Hansgrohe Group still has a strong focus on the shower experience.
This, visitors to its Aquademie (or headquarters) get to sample first-hand, literally, through Showerworld.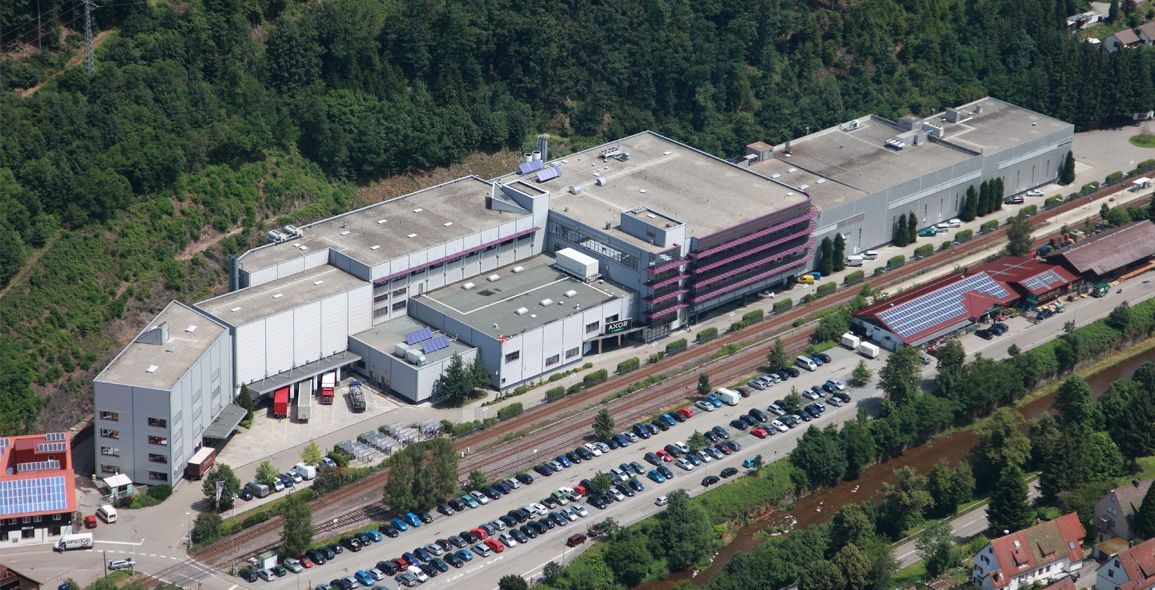 A Veritable Downpour
Hour-long slots of the entire 200m2 space can be booked, which is mainly made up of a huge, open-concept bathroom, installed with more than 20 different shower experiences curated by the hansgrohe and Axor brands.
Like an overgrown child, I gleefully tried out the different products, while feeling a little bit guilty for playing with water (I was later reassured that it is recycled for use to flush the toilets in the facilities).
The newest hansgrohe range, Rainfinity, was on proud display, its overhead shower with its three-jet variant considerately angled so that my hair would not get wet.
I finally got to try the much-talked-about PowderRain spray mode, where the water droplets do indeed envelope than bounce onto the body like a fine cloak and gently moisten the skin.
The novel-looking AXOR LampShower by Nendo, with its combination of light and shower, was surprisingly powerful and cosy at the same time, thanks to the illumination from within its skeletal frame.
What had me reluctant to leave was the AXOR ShowerHeaven, by Phoenix Design.
A sleek panel on the side controls four different jet types.
Two come from directly above, including one that massages the crown of the head through a mono jet, while another two pairs can be activated through adjustable wings that open up and target either sides of the body.
Fun aside, Showerworld is a wonderful concept by Hansgrohe that all architects and interior designers should experience at least once to have a better understanding of the Group's shower product offerings.
History Lesson
Elsewhere in the Aquademie, there is a wealth of information about hansgrohe, AXOR and even a section showcasing the evolution of the private bathroom from the beginning of the 20th century to present day.
Tours can be arranged and if you are lucky, the lively and animated Billy Sum-Herrmann will be your guide.
Rather than just display a laundry list of company milestones, Hansgrohe also chose to include significant historical moments that happened around the world to give visitors context.
For instance, in 1993, AXOR was launched with Philippe Starck as its first designer. The year before, the Maastricht Treaty was signed, formally establishing the European Union.
Six different spaces make up the section that is the Museum for Water, Bathrooms and Design.
Sum-Herrmann traced how keeping their farm animals clean used to be more important to humans, right through to the introduction of the shower cubicle and later in the 1970s, a flower-power, hippie design style.
Today, bathrooms have a much simpler aesthetic, with a focus on bringing nature indoors – something a collection like AXOR STARCK complements perfectly.
The Aquademie also carves out space for its latest products, with the RainTunes range from hansgrohe currently taking the limelight.
This is a digital shower system that controls the water, light, sound and scent in seven different multi-sensory scenarios, such as ones for the morning, relaxation and mimicking nature.
Factory Visit
Two minutes away by car is the Group's Schiltach West Plant, which produces brass faucets.
Running 24 hours a day, the 25,000m2 Plant is manned by 600 employees who work across three shifts.
This is one of three factories it operates in Germany, with the rest in France, USA and China.
The Schiltach West Plant does end-to-end production, hosting everything from the foundry, to the polishing, electroplating, PVD and final assembly of the faucets.
Safety is strictly enforced and quality control a key priority, as seen from how it also manufactures the final assembly machines.
From only producing 15 products in 2001, the Plant today can roll out more than 500 different ones, including customised items.
It is so efficient that when an order comes in, if the product is available, it will be shipped out within 24 hours.
Back at Showerworld, my allocated one hour is almost up.
I decide to go the whole hog and activate all four jet types of the AXOR ShowerHeaven. It feels like I'm getting a luxurious full-body massage while standing up.
With a price tag of €10,000, I don't think I'll ever get the chance again to enjoy it in this lifetime.
Since I'm already in a swimsuit in the dead of a German winter, I figured I might as well make the most of it.
This story first appeared in Issue 115: April/May 2020 of d+a.