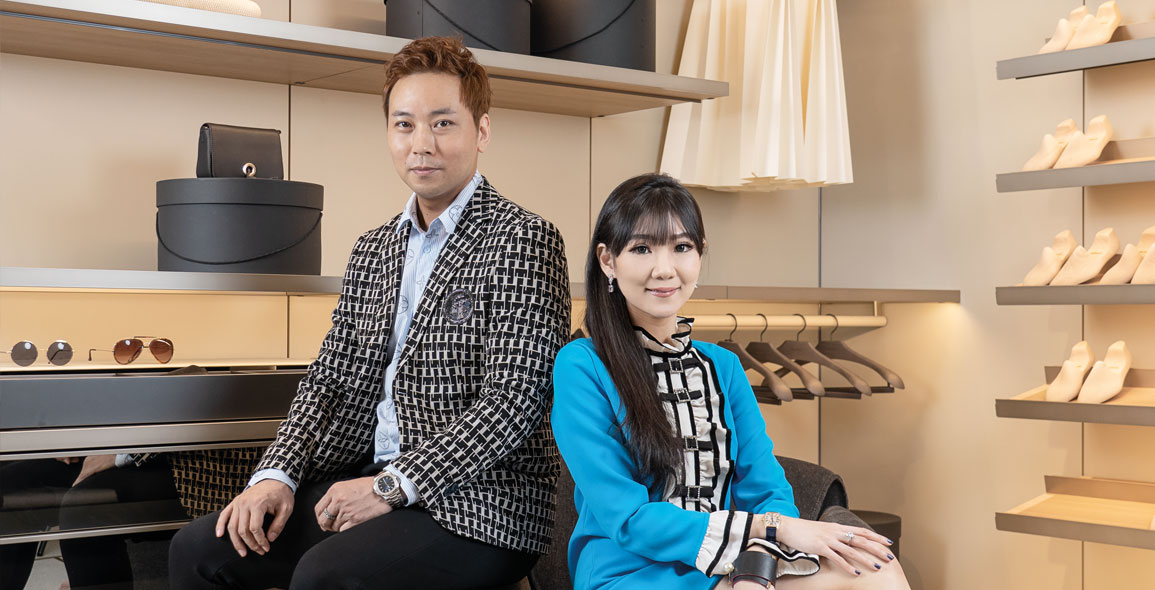 What is your design style?
It has a richly layered touch, literally and figuratively. We can have a client come to us with a decadent, luxurious vision or a contemporary, minimalist preference. At DM Interior Design, we can handle it all. In fact, I embrace new challenges.
Where do you draw your inspiration from to create your designs?
I am deeply influenced by a quote from designer and architect Frank Lloyd Wright, who said, "Talent is good. Practice is better. Passion is best." My core identity as an interior designer is based on this. Other aspects, such as a cosmopolitan lifestyle, people and daily encounters help keep my creative juices flowing.
What does being luxurious in interior design mean to you?
Luxury, to me, is a form of maximalism. But I believe that big-picture, big-project ideas still boil down to the details. Each one has to be perfectly executed and seamlessly coordinated. It is part mathematics equation, part instinct to have the aesthetics to design a space meticulously from the living room down to the door handles.
How does your style differ from other designers?
I like to think clients are attracted to my great sense of humour! On a more serious note, when I undertake a project, I usually step outside the boundaries to think about the execution. I don't like staying within my comfort zone. I want to accelerate what I've already accomplished, experiment with different elements and do better. I believe my edge over others is this fearlessness when it comes to design. Plus, I obsess over creativity and quality.
You describe your style as innovative. How does it translate in an interior space?
We are creative with lighting, minimising main light sources to visually expand spaces. We have also created neo-classic outcomes with trendy colours. For example, we have added splashes of sky blue for a Mediterranean feel in a home with a minimalist style, and experimented with tones of umber and chocolate for a cosy and timeless appeal. We play with exciting, fresh materials, such as ecological wood for the washroom and kitchen, which are environmentally friendly and low in toxicity. Finally, our designers come from diverse cultural backgrounds, including Japan, China and Indonesia. This allows us to mix and match styles and source materials from their home countries. A piece of contemporary design, for instance, created by Chinese and Indonesian designers will contain a bohemian, exotic touch.
Why do you enjoy purchasing pieces from Space Furniture?
I like Space Furniture the same way my clients appreciate my team. The staff are welcoming and knowledgeable and the inventory is always up to date. They definitely know their stuff. One brand I am a fan of is Poliform for its system furniture. The SENZAFINE closet for example, has layers of artistry, combined with style and function. Giorgetti too has great pieces that evoke luxury. Its geometrically designed chairs are full of character and perfectly suitable for any space with a sleek and refined ambience.
This story is produced in collaboration with Space Furniture. It first appeared in Issue 123: March 2022.
Photography:
Chino Sardea
Location:
Wang Lin Feng, Managing Director, and Shion Watanabe, Marketing Director, sit on the Le Club armchair from Poliform