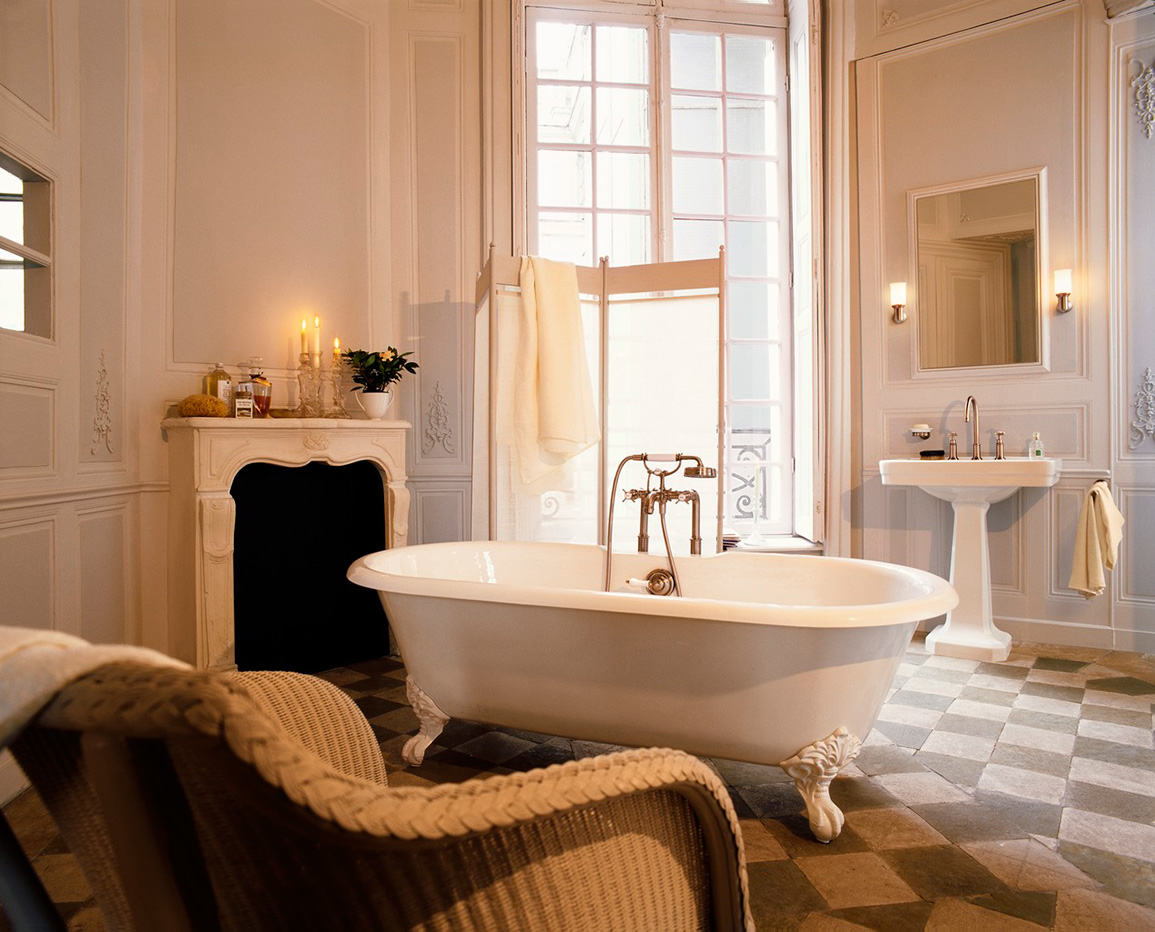 People say time is gold. But timelessness means more than pure gold. It is an evergreen sensibility that transcends time, history and culture. Something timeless is perceived and received by the general audience without prejudice and judgement. It is something that contains one design language, just like the Axor Montreux.
The era when Hansgrohe was founded has not been forgotten. Axor Montreux, an authentic traditional design links back to the exciting years between monarchy and modernity, the romance of traditional spas and the precision of the industrial revolution.
Today, in a world in which the ordinary constantly threatens to overwhelm the extraordinary, it is good to reflect on what we are familiar with – history, its true values and the art of living. Axor Montreux is an expression of this longing for yesteryear – a time recaptured.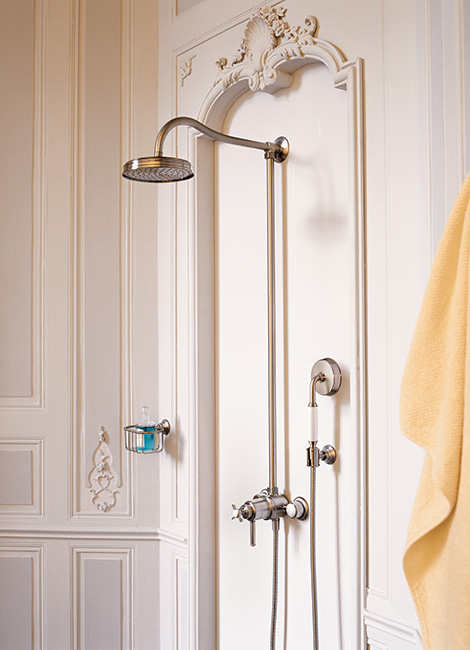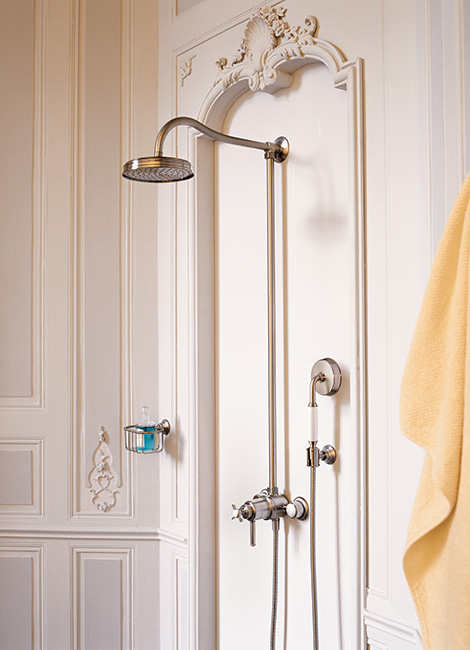 Authentic to the smallest detail, the Axor Montreux collection enhances every traditional ambiance and turns the daily visit to the bathroom into a true journey through time. In the Belle Époque era, having a bath was a true luxury. The magnificent collection represents its authentic style, an experience that can be enjoyed anytime.
There is a subtle elegance that permeates the bathroom equipped with pieces of the collection. Exposed piping that lines the space and curves at the right places has a certain je ne sais quoi that befits the quiet glamour of timeless luxury. Notice the bridge used in traditional bathroom design that is recollected in this collection to accentuate the classic beauty of this dissipating design feature. There is a level of appreciation towards the shape and design in this collection, which quietly conveys an authentic bathroom ambiance.
It is right to say that what was fashionable 100 years ago can still be au courant today. The Axor Montreux bathroom collection significantly enhances a contemporary style mix for the urban palate.