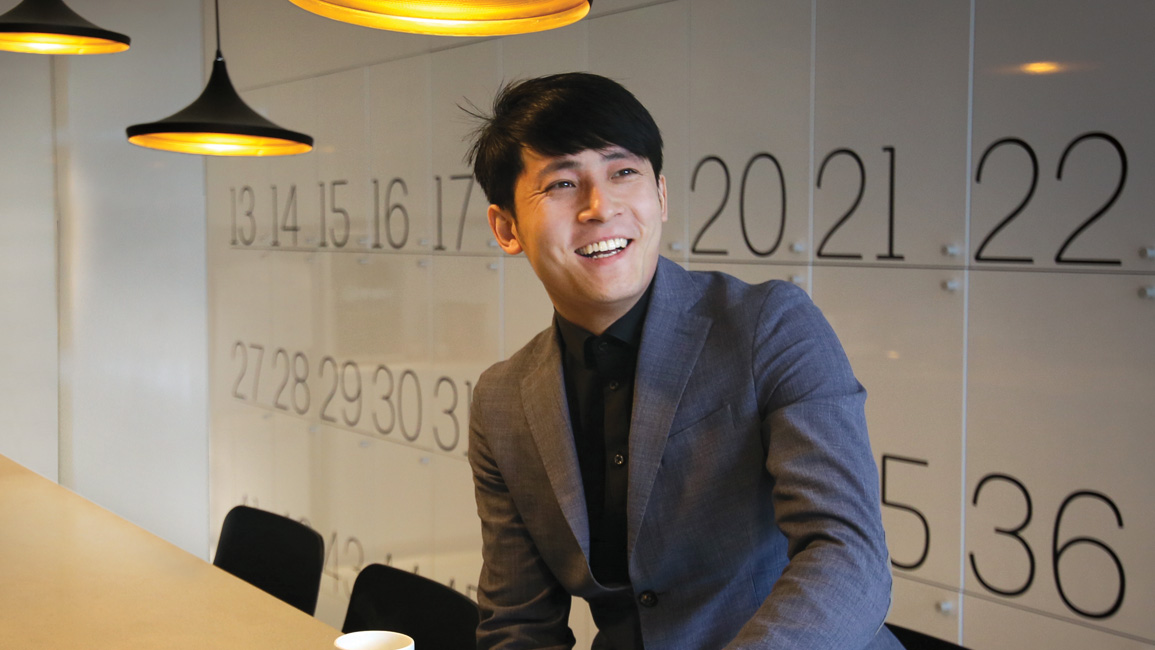 Shen Jianghai is in a great place at the moment. Within three years of his founding architecture design firm DAGA, it has been acquired by its major client Ucommune, China's leading co-working space provider and a unicorn.
The news was announced in September this year, and reflects Ucommune's commitment to design in its co-working spaces.
It also complements DAGA's ambition of leading an urban renewal movement across tier one to four cities in China, through transforming office buildings and living spaces such as apartments and commercial compounds.
DAGA's progress has been remarkable. In 2017 alone, it completed more than 30 projects in over 10 cities in China and abroad. This year, the team has been involved in the transformation, design and construction of large-scale compounds and industrial parks.
d+a caught up with Shen to find out more about this talented young designer who counts Zaha Hadid and Frank Gehry among the architects he looks up to.
How do you feel about the acquisition by Ucommune?
As the pioneering force of the co-working industry in China, Ucommune has played a pivotal role in setting industrial benchmarks and leading the development of the whole industry in China and beyond. It's a pleasure to join the Ucommune eco-system and we hope to contribute more fresh ideas and energies to China's urban upgrading movement.
Tell us about some of the projects you've worked on.
The bulk of my former experience at Zaha Hadid Architects was to initiate and execute design proposals in the Arab states. However, due to the Arab Spring, we were not able to see the designed projects materialising. My involvement in China mainly revolves around commercial and office building projects. I have high hopes that DAGA Architects can become a service company that focuses on the design and implementation of urban renewal.
With urbanisation accelerating in China, the first-tier cities have now entered the developmental stage dominated by urban renewal. The second- and third-tier cities have also begun to renovate a large number of old houses. It is very interesting and meaningful to take part in this revolutionary era. The architectural projects are diverse, including office estate, residential estate, condominium, commercial complexes and more.
What does design mean to you?
Many designers like to emphasise and differentiate their own design style from the rest. When I first started out in this industry, I also liked to state my preferences and stylistic approaches. Nonetheless, with the accumulation of industry experience through a diverse range of projects, I prefer to study the history of the project sites, as well as the characteristics and culture of the people residing in the area, to cater to their lifestyles and habits. Comfort is more important than style, and I think design is like providing a service for others. This is the fundamental starting point for me, and I believe it aligns with the current mass urban renewal plan in China.
Which architects do you look up to?
Since I studied design and architecture in college when I was 19, I have always admired two architects and my admiration for them will never change. One is my former boss Zaha Hadid, and the other is Frank Gehry. Their architecture designs are so out of the world and individualistic that I feel very strong and intense towards them.
What is your lifestyle like?
I am a natural energetic person. I could do a business trip to outside of Beijing, where I'm based, and back within the same day. Of course, a large part of my time is dedicated to design, work and business trips. Travel is very important to me not only because I find it physically and mentally relaxing, but I also gain a lot of fresh ideas and inspiration.
Where do you see the future of architecture headed for?
I think architecture will be more diversified and versatile in its approach, and will pay more attention to how people connect emotionally with the space than before.