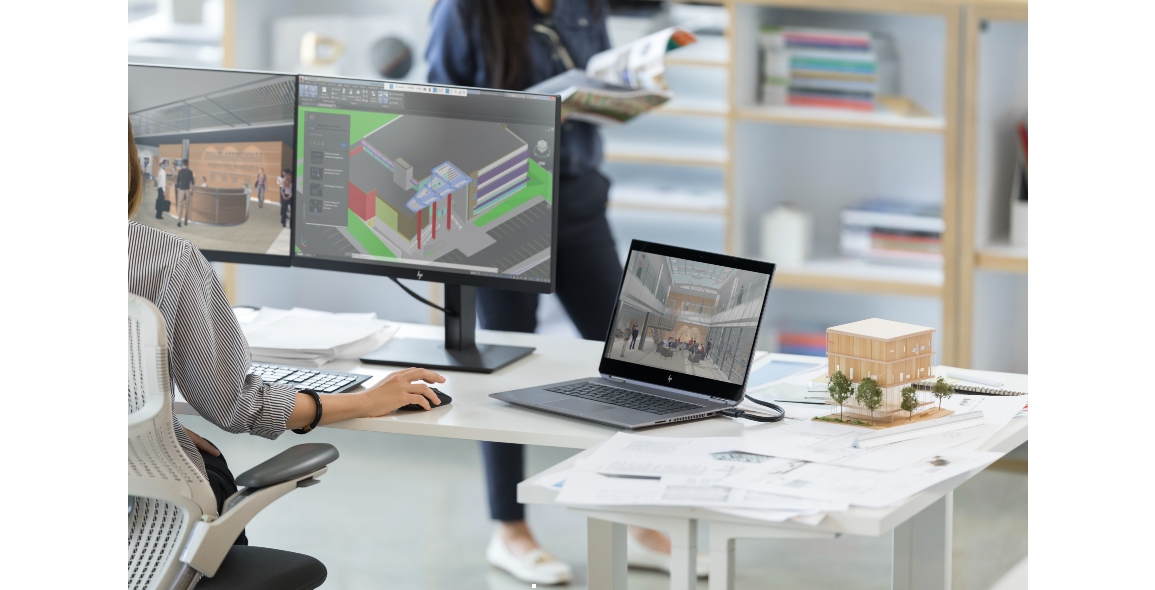 A poll conducted by The Straits Times earlier this year of more than 2,500 readers found that three in four did not wish to return to the workplace.
Those who did only wanted to be there for two days a week, with the remainder of the time spent working from home.
This hybrid work model is one of the many outcomes of the COVID-19 pandemic and the consequences are far-reaching, including for those in the creative industries.
For starters, entire teams have to be digitally connected regardless of their location, while keeping up the flow of good, unique ideas and productivity levels.
It also means there is a need to equip staff with the best hardware and software, without compromising on organisational security.
Working Anywhere
Whether it is designing a building, master plan or piece of infrastructure, teams today are comprised of people with different disciplines from all over the globe coming together.
"We want to enable people to collaborate anywhere in the world in real time," says Koh Kong Meng, Head of Personal Systems, Greater Asia, HP Inc.
"Users cannot afford delays as that would lead to loss of productivity and potentially costly delays.
"HP's aim is to provide the best hardware and technology we can to enable our customers to achieve their goals."
One solution: ZBook, the collection of laptops in the Z by HP series of advanced computing solutions.
Smaller in form factor, stylish and more powerful than before, it is perfect for those who need mobile power in a portable device to create while out of the office.
Take for example the ZBook Studio G8, the world's most powerful laptop of its size with the latest 11th Gen Intel iCore 9 processor and Nvidia GPUs.
It promises to be the one device for everything anyone needs to do, from rendering to visualising, collaborating and even gaming (after work, of course).
Z by HP helps creators power through the day wherever they are.
HP Sound Calibration filters unwanted ambient sounds, providing a crisp, clear audio experience that makes collaboration on the go a breeze.
There is a ZBook to fit the needs of every type of creative user.
From the professional creator always on the go, ZBook Firefly's form factor is engineered to combine high-end ZBook experience into a thin, sleek design, making it the world's lightest mobile workstation.
For creators who requires the highest level of computing precision and power, ZBook Studio is the most powerful mobile workstation of its size.
ZBook Power is HP's most affordable mobile workstation that gives users the option to upgrade to professional ZBook performance with enterprise-level security and manageability.
The ability to scale up performance is most prominent in ZBook Fury.
Users can customise their experience to desktop-calibre performance while maintaining a sleek and slim form factor.
Laptops are just one of the offerings of Z by HP; it also has a wide range of desktops and a centralised compute solution, ZCentral, which allows users to remotely access high performance computing power no matter where they are located.
With the ZCentral Remote Boost software, users spread across different geographies and working remotely can collaborate quickly and efficiently in real-time on demanding projects, getting access to the full resources, computing power and infrastructure of the office or production studio, while working from anywhere.
"HP has designed an end-to-end ecosystem for the creative and technical community – engineers, architects, product developers, data scientists, web designers, content creators – to transform their creative process and accelerate their workflows," says Koh.
"Collaborating effectively within and beyond their teams is vital in bringing together the best ideas and solutions.
"Z by HP's high-performance computing, connectivity and security is perfect to meet the demands of remote collaboration."
Z by HP allows them to be inspired by the physical world and translate it into the digital space, such as through technologies like mice, digital pen, touch and 3D scanning.
Concepts can then be created in real time, delivering high-quality work for applications like visual effects and virtual reality.
These can then be brought back to life in the physical world, through HP's 2D or 3D printing ecosystem, ahead of their actual construction in a project.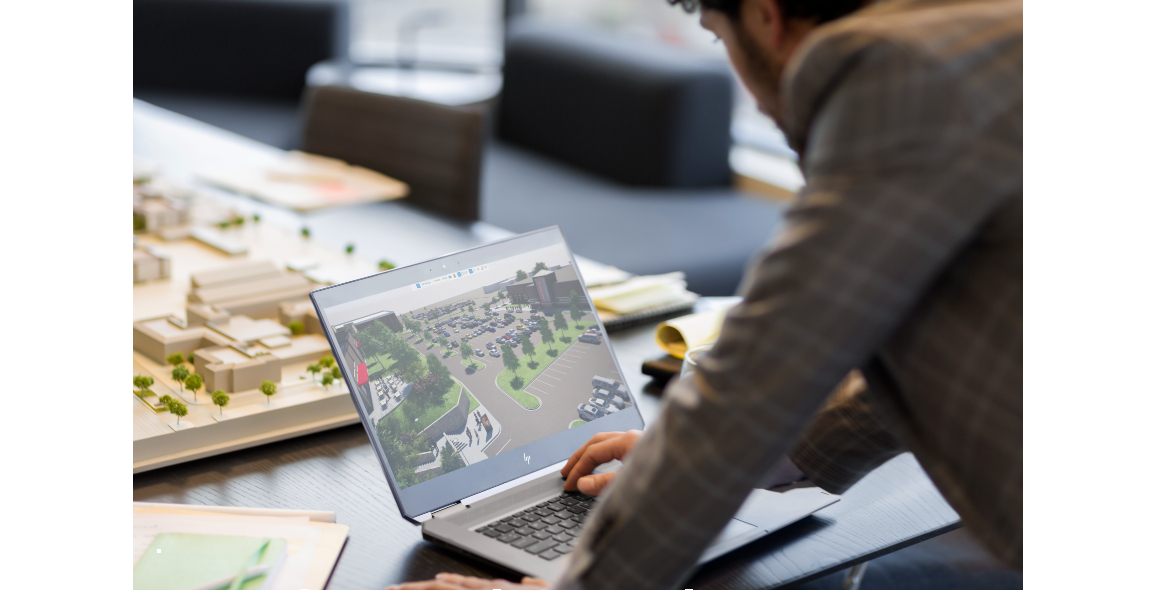 Working Securely
Another advantage of the series is its security.
"Based on HP's research, 77 percent of IT decision makers agree that migrating to a more hybrid work model means an increase in security vulnerabilities," points out Koh.
"In Asia, 78 percent of SMEs also believe more remote employees mean greater security vulnerability."
Z by HP workstations, including the entry-level products, promise to be the world's most secure.
Its strong suite of enterprise-ready security features, like Sure View, SureStart, SureClick, SureRun and Management Integration Kit, give designers peace of mind and allow them to focus on their creative journeys instead.
Koh shares that HP adopts a layered approach with Z by HP, "We protect below, within and above the operating system.
"These include features like the fingerprint reader, privacy screen and webcam shutter, which are all built into the Z promise."
Another benefit is how Internet browsing on any Z device is contained in a "hardened sandboxed", so that if a malicious piece of software is encountered, the rest of the hard drive remains protected.
Even ZCentral boasts of ironclad security – for instance, IT managers will receive hardware alerts for the Z workstations within the admin console, allowing them to monitor the health of their fleet of centralised hardware.
With so many advantages, Z by HP is definitely an invaluable part of the hybrid working model for the creative industries.
"As businesses adapt to hybrid work, they need technology that supports their evolution, that allows them to continue producing breakthrough creative work," says Koh.
"The extensive Z by HP portfolio is able to power and enhance their creative workflows no matter where their employees work from."
This story is brought to you by HP.