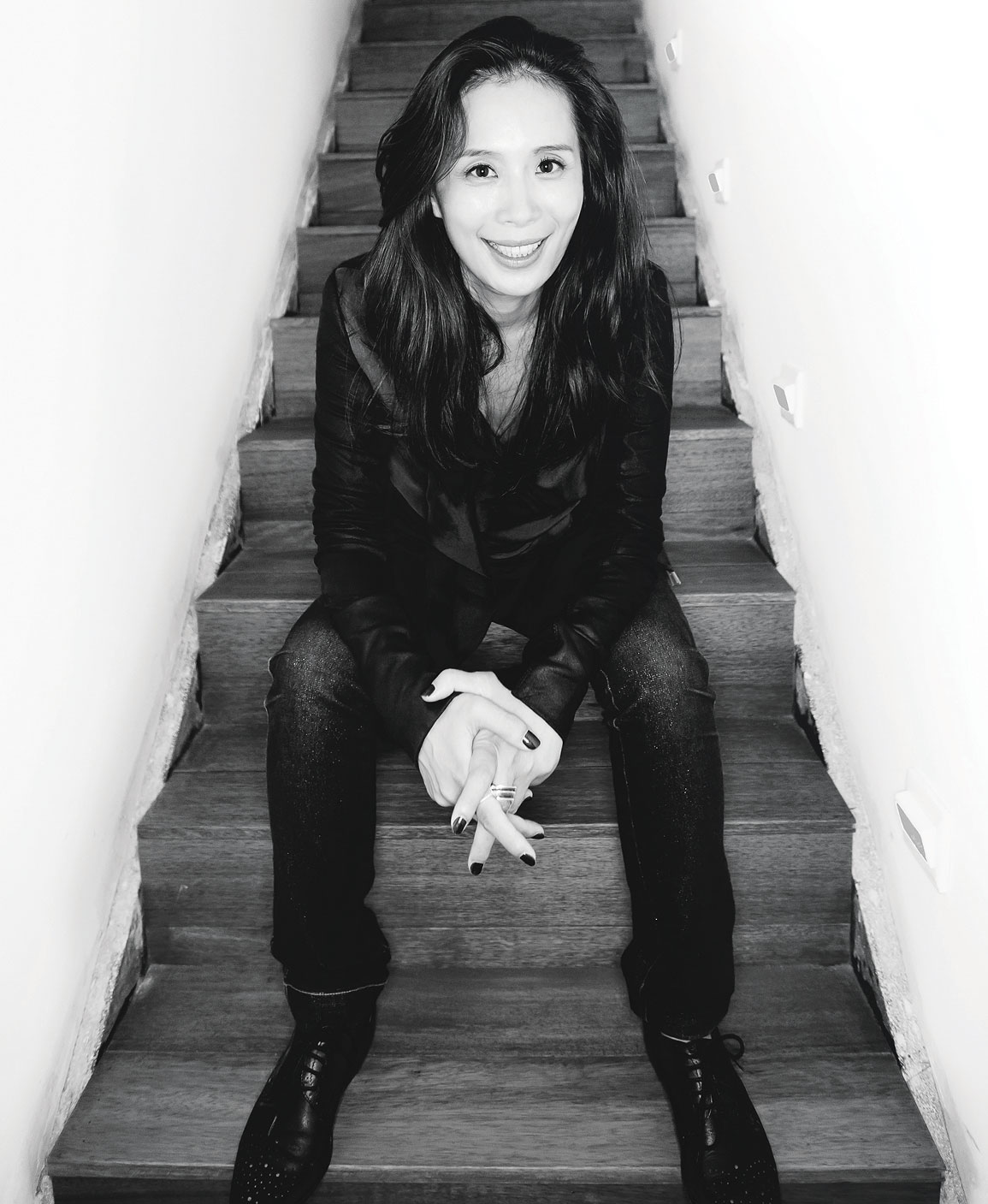 Lea Chen is one name you should take note of. The multi-talented Chinese designer and architect – better known as Chen Xuan in China – is the executive director of Shishang Architecture, which she founded in 2004.
Earlier this year, she collaborated with VG Italy to present a furniture collection at the Salone del Mobile 2018. Oriental Treasures is a series of four elegant pieces that reinterpret classical Chinese design and functionality and fuse it with Italian craftsmanship.
For instance, Royal Medicine Cabinet is a stylised version of the Chinese apothecary cabinet, recognisable for the numerous drawers used to store herbs and ingredients of traditional Chinese medicine.
Chen chose to recreate it with drawers framed by a 24k gold finish top-board and rounded stand, with 24k gold-finish knobs. It perfectly complements dining rooms, hallways and living areas, promising to give them a touch of elegance and whimsy.
Aside from this tie-up, Chen is also a prolific designer. She was recognised by the Hurun Luxury Report – the Chinese version of the Forbes list – as one of the leaders in her field. She also holds a doctorate from the School of Architecture from Beijing's Central Academy of Fine Arts.
Among the projects she has worked on include the 2008 Beijing Olympic Park Public Service Building, Ullens Center of Contemporary Art Shop and LOFT in the Chinese capital, and the Düsseldorf China Center in Germany.
d+a caught up with the designer to find out more.
What inspired you to study and work in the design industry?
I feel that in life, the most important traits to have are passion and curiosity. These are what compelled me to study and work in the design industry.
How will you describe your design style?
When I first started out as a designer, I studied modernism and it was upon this that I built my foundations. I was also very influenced by Le Corbusier. Later, my style gradually evolved into the International Style.
What is your design philosophy?
My design philosophy is that form should follow function. It dovetails with the idea of modernism, where less is more. You'll therefore notice that in my designs, I will use only one design language, material and colour as far as possible.
What inspires you?
I have a strong passion for life, so every aspect of it influences and inspires me. I may get ideas from clothes, sculpture, art or even the movies. For example, even as I am sitting in a classroom in Wuhan, China, I am looking at the main corridor designed in the style of the 1970s. This will lead me to think about the use of space, maybe even art, and how these can all come together to create a piece of good design.
What are some of your favourite projects to date? Why?
I love designing art galleries and museums. Their function is simple, so it allows me to be undistracted from the study of light, the usage of the space, its depth and how people will feel when they interact with it. Design, to me, is a composition of architecture and interiors. Projects often involve money, craftsmanship, materials, functionality and so on. But with art galleries and museums, the primary question we need to answer is functionality. Once you get past that, you can focus on the concept.
What are the highlights from your collaboration with VG Italy?
I think it is a recognition of original Chinese design. Usually, it is a case of "Designed in Italy" and "Made in China". Because China is the biggest manufacturing power, everyone knows "Made in China". But in the case of this collaboration, it is "Designed in China" and "Made in Italy", which is unusual and definitely the highlight.
Why did you decide to collaborate with VG Italy?
I position myself in China in the high-end luxury market. In Italy, VG is also a luxury brand, just like Armani Casa. However, it is more artistic and the design style is freer, which allows for all kinds of creative ideas. That's the main reason why I chose to work with VG.
What next can we expect from you?
I think there are many things to be expected. In fact, normalcy isn't really my style. Down the road, look out for more collaboration with Italian designers, such as glass artists. Domestically, I continue focusing on my own style of design. For example, we are currently conceptualising a recording studio in Beijing. I might also be working on a safari-style clothing collection.