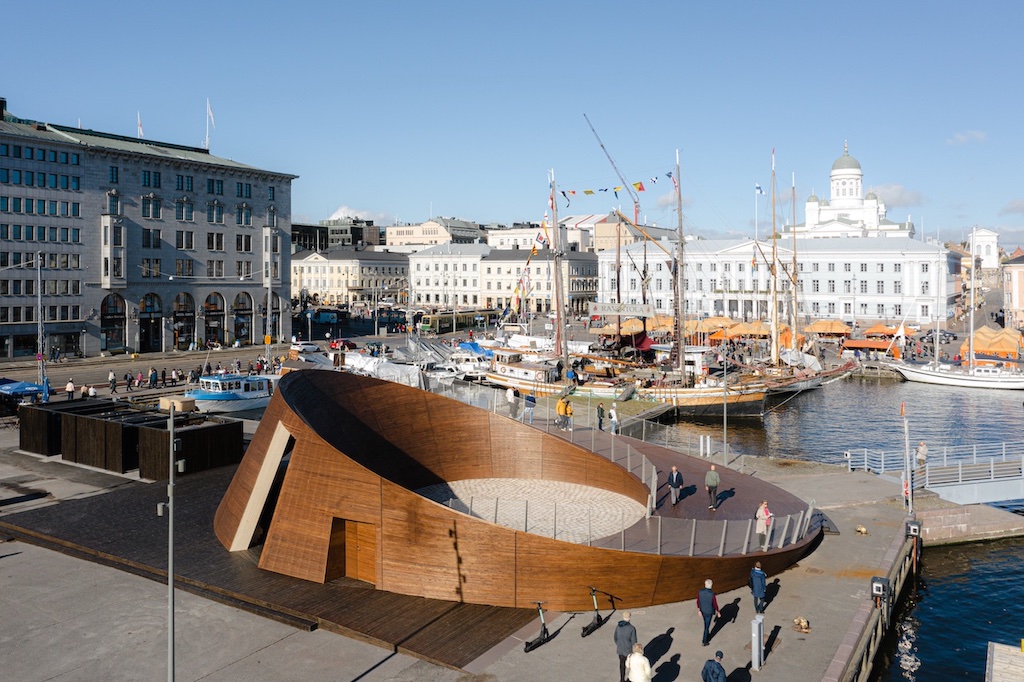 The Helsinki Biennial Pavilion, located at the South Harbour of Helsinki in Finland, won the 2022 Architecture MasterPrize (Architectural Design - Cultural Architecture category). Designed by Verstas Architects, the pavilion is a collective space where people gather for social interaction and events. It also provides shelter and respite from the bustling city.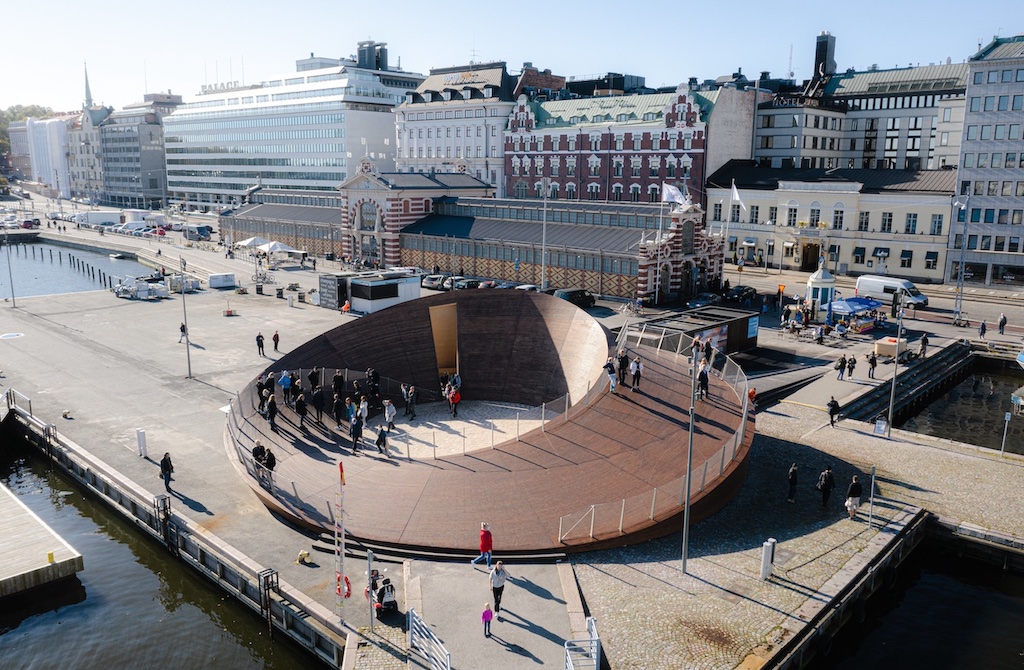 Aerial view of the Helsinki Biennial Pavilion.
Jussi Palva, principal designer, says that the distinctive ponds of Vallisaari island - created by natural rocks - were formed during the ice age when the circular motion of the rocks carved bays on the cliffs when the ice melted. This round movement of rocks has created exiting forms that are the size of pond. These elements were our inspiration when designing the pavilion. Our aim was to bring a piece of the archipelago's nature to the harbour."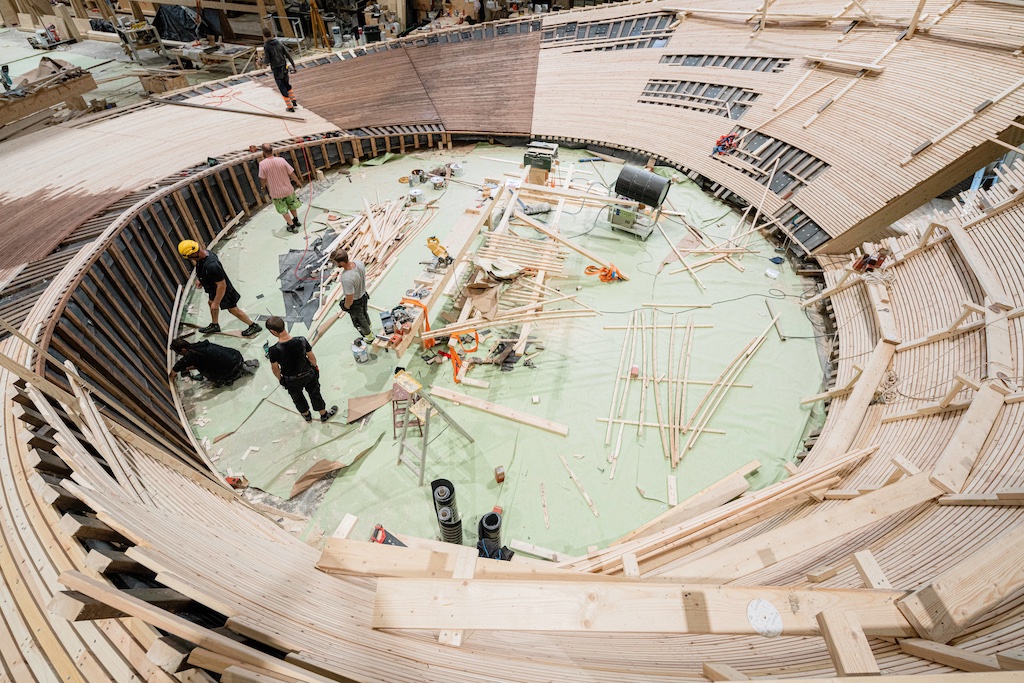 Building the pavilion in a carpenter's workshop.
The design team used wood - a material traditionally used for buildings and boats in the archipelago. As a locally available material with a capacity to store carbon, wood is ecologically sustainable and long lasting in the frigid northern climate.
The fabrication process of the structure was guided by a digital 3D building model and was documented on video. Built in a carpenter's workshop in a small harbour town, the prefabricated modules for the pavilion were shipped by sea and loaded directly onto the site for installation.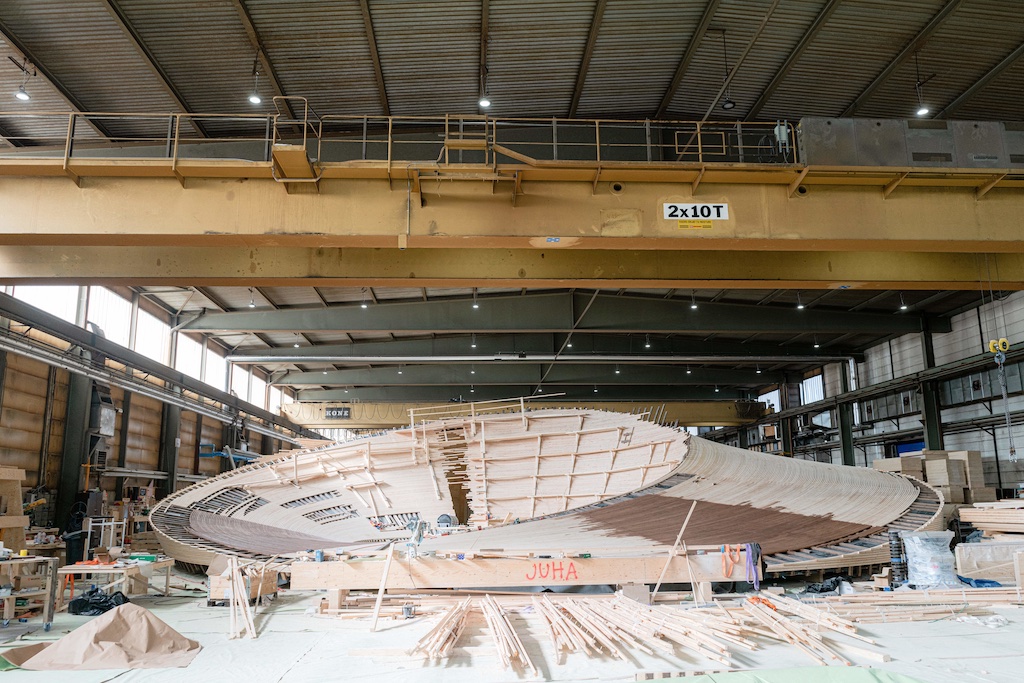 The pavilion was specially crafted as the entry point to the 2021 Helsinki Biennial art festival, which took place on Vallisaari island. The ferry to Vallisaari departs from a pier adjoining the pavilion.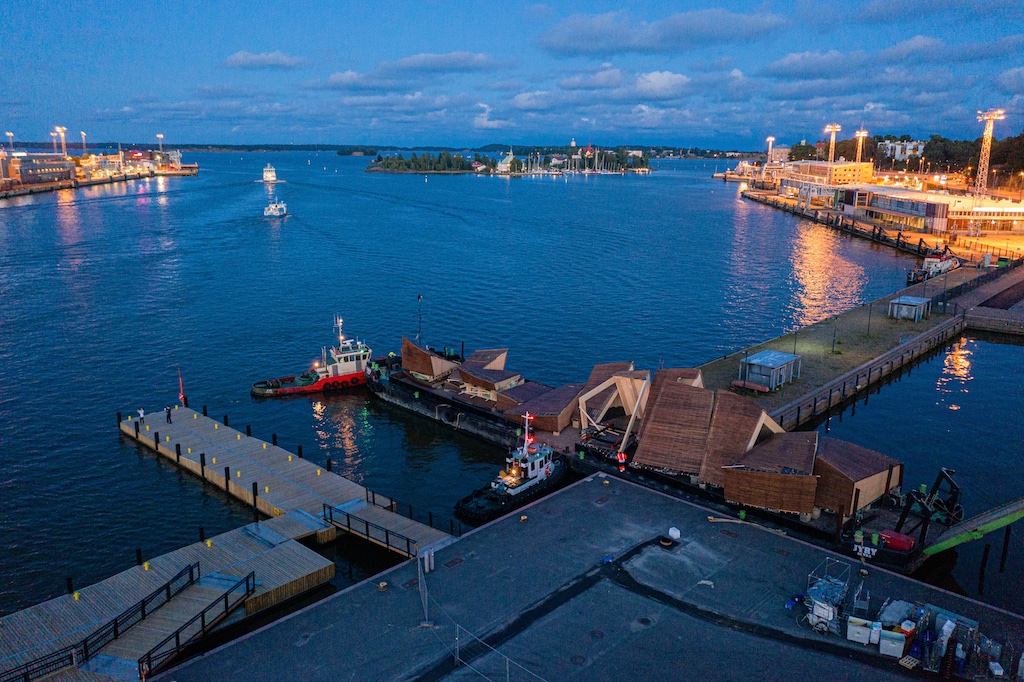 Transporting the prefabricated modules of the pavilion.
The Helsinki Biennial is part of the city's strategy to make the archipelago more accessible, and the pavilion was designed to provide an anchor point for the contemporary art event (the upcoming one takes place from 12 June to 17 September 2023). This temporary structure will remain in place until 2024.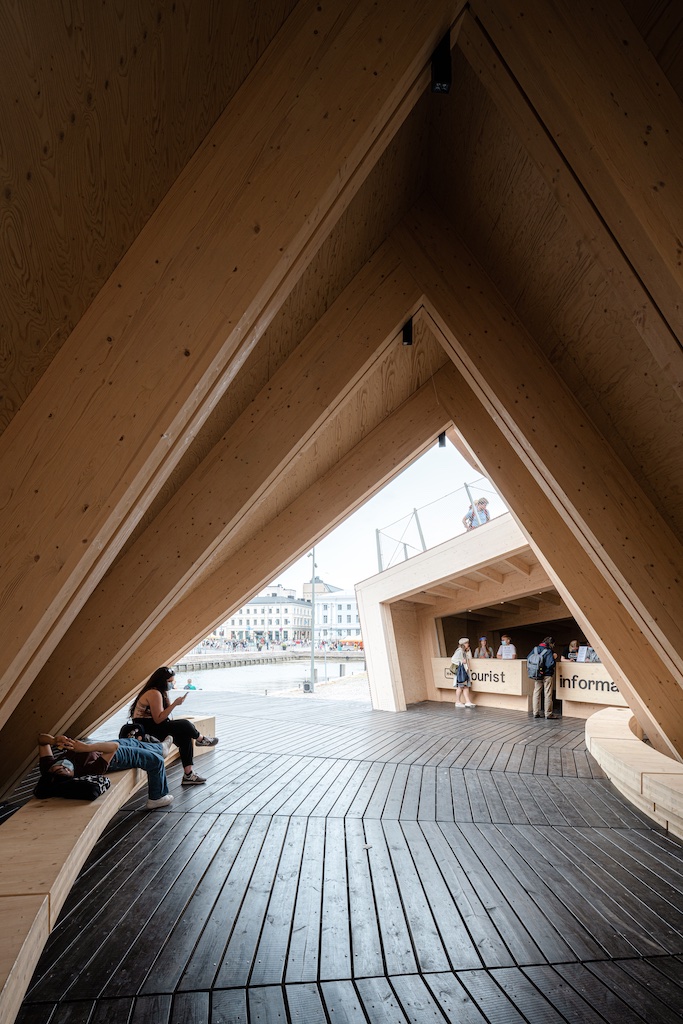 The Helsinki Biennial Pavilion's interior.