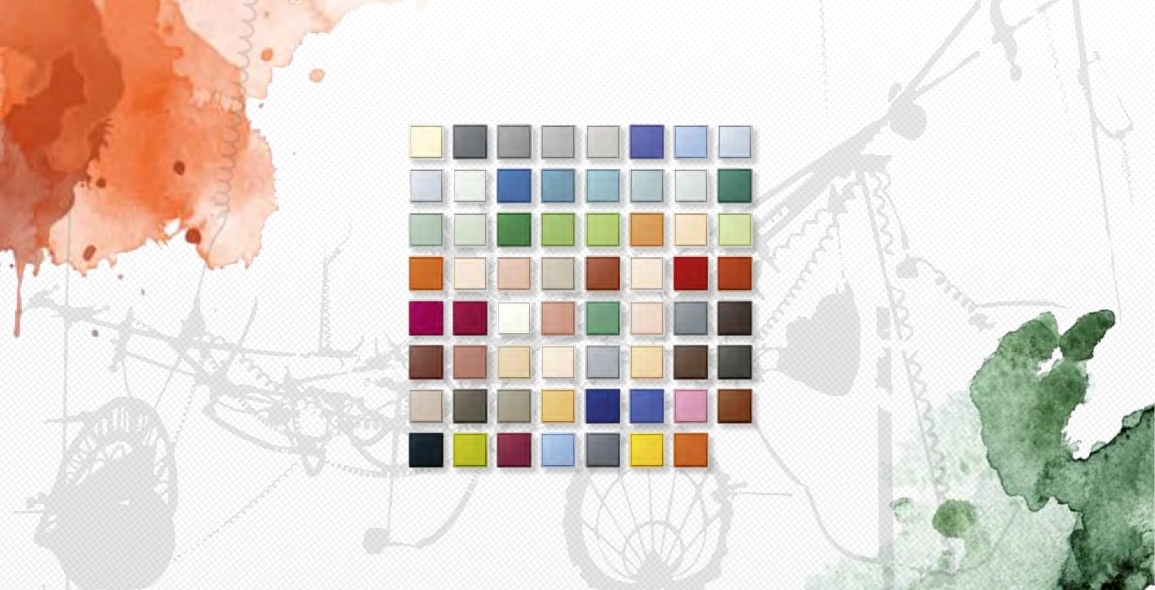 The devil is truly in the details, and Jens Wendland can prove it.
The Co-Founder of transdisciplinary practice raumkontor, he firmly believes that it is the little things that turn a basic design idea into a successful space.
This can be translated into "clear and striking central ideas, a calm design language, subtlety in the choice of materials and colours and innovative functional structures".
In the past two years, Wendland applied his unique brand of design to create an installation for building technology company JUNG at Milan Design Week.
He discusses with Dijane Slavic, JUNG's Architecture Media Manager, about how the design of everyday objects like a light switch matters too.
Why is the design of a switch or socket important?
Dijane Slavic: Architecture is the sum of its parts. An architectural idea can only be implemented with high-quality materials and products that meet the respective design requirements. This requires a large selection of designs, colours and materials from which planners and builders can then choose. We at JUNG, however, pursue a holistic product strategy that combines design, functionality and hidden technology. While possibly sounding a bit simplistic, that is essentially the idea behind architecture: firmitas (durability) + utilitas (utility) + venusta (grace, sensuality, spiritual content), to use Vitruvius' oft-quoted definition. If one of these three aspects is missing, the process is construction rather than architecture. For JUNG, what is always important is to achieve the right balance between design and technology, aesthetics and efficiency, tradition and progress.
What attracts you as a designer to such a "simple" product?
Jens Wendland: Architecture and interior design are based on major concept lines. But it is the details that turn a basic design idea into a successful space. The design of everyday products is not a trivial matter. Switches and sockets are used and touched many times each day. This is where good design is close to people and enriches their lives.
For Milan Design Week 2019, you created an installation for JUNG entitled "Chromatic", and one on the theme of "Colour and Space" was planned for 2020. What are their special features?
Wendland: Both installations are absolutely independent in terms of concept and design. Yet, they have something in common: They interpret in different ways the core idea of our exhibition design work – to turn product presentations into unforgettable spatial artistic events. "Chromatic" represents an interactive, chrome-flashing world of fog with surprising sound effects that captivates visitors, while "Colour and Space" is an iridescent space machine that develops a maelstrom of colours in an artistic performance.
Which products are highlighted in the installations?
Slavic: We want to show that a technical product like a switch is more than a means to an end. Rather, it can offer a variety of possibilities, including ones that are playful, creative and artistic. The colours Les Couleurs® Le Corbusier with 63 coordinated shades can be harmoniously combined in all colour variations. This opens up a whole new range of possibilities for designing architecture with colour – coloured switches on white walls, white switches on coloured walls, tone-on-tone variations and colour designs based on specific colour palettes. You just need to be a bit daring!
How can these creative suggestions be incorporated into architecture?
Slavic: A switch can simply be a mundane light switch, but it can also be a defining design element or a multifunctional tool. A seemingly small product solution can have a big impact on the ultimate use and design of spaces – it is up to the designers to find a creative design approach.
Wendland: Free artistic thinking, unconventional new interpretations, a desire to playfully deal with the known and familiar – all this forms the backbone of good design and innovative interior design. Technical perfection and future-oriented innovations are the indispensable basis of a product. But what people fundamentally want is to surround themselves with things that are the answer to their dreams and desires. Finding such answers is our job as designers.
Images:
JUNG, raumkontor, www.a-koerner.de