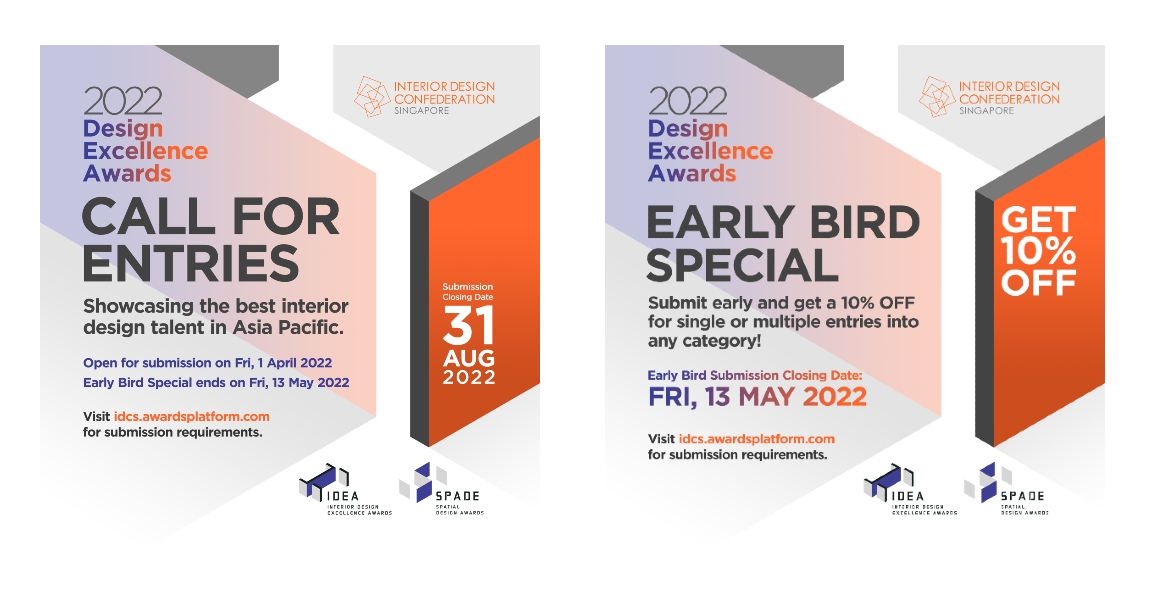 Among the design trends that have emerged from the COVID-19 pandemic is the exploration of a clearer definition of identity and heritage.
The 9th edition of the Design Excellence Awards (DEA) is therefore celebrating this, specifically seeking unique takes on our Asian sensibility in the built environment.
Organised by the Interior Design Confederation Singapore (IDCS), the DEA 2022 is calling for projects that hark back "to a period of peace, tranquillity, freedom of expression and offers us a future of hopefulness".
Professionals and students from Singapore and across the Asia Pacific region are encouraged to enter the competition, which has 26 categories of awards up for grabs.
These are split into two tracks: Interior Design Excellence Awards (I-DEA) for professional interior designers and firms, and Spatial Design Awards (SPADE) for students.
Of note are the Project of the Year and Interior Designer of the Year awards, based on peer voting.
Nominees will be selected by the IDCS Council and voted on by the industry across Asia Pacific from 1 July to 31 August 2022.
IDCS is also encouraging design publications that cover the industry across the region to vie for the Best Design Media accolade.
The jury panel members this year are Cameron Woo, Su Seam Teo, Shigeru Kubota, Ed Ng and d+a's Contributing Editor Shi Ping Low.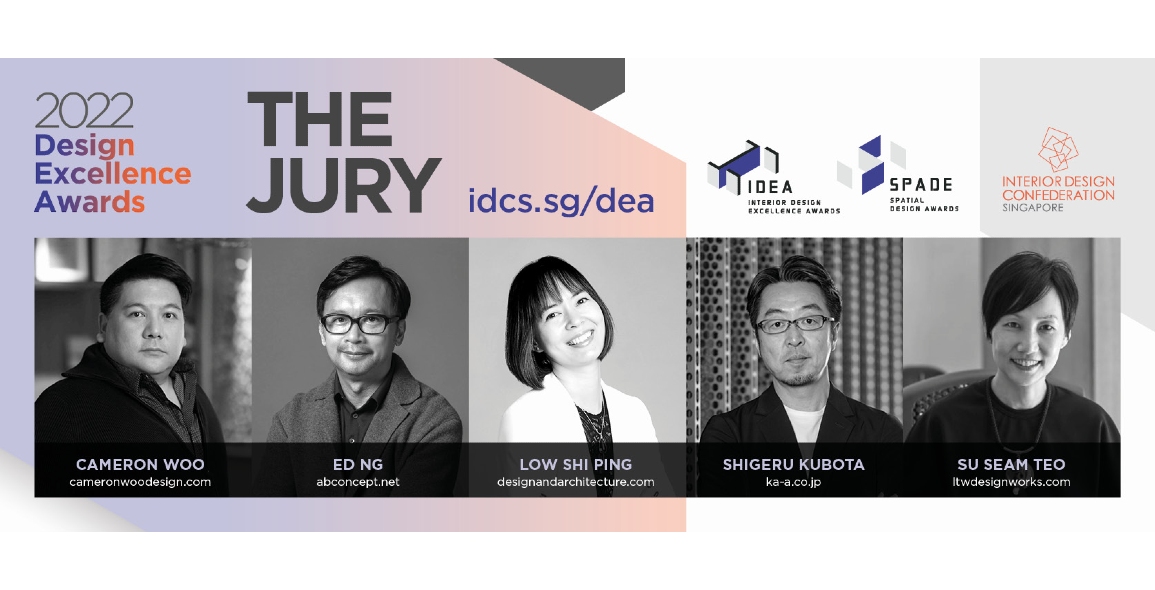 The DEA sets out to recognise the best of commercial, residential and public design, championing design excellence, as well as elevate and promote the quality and standards of interior design both locally and regionally.
An early bird discount of 10 percent off will be given to all entries submitted by 13 May 2022.
The final entry submission deadline closes before midnight, Singapore time, on 31 August 2022.
Winners will be announced at a gala on 2 Dec 2022.
Click here for the full details or email Philomena Seeto at dea@idcs.sg.
All the best, everyone!