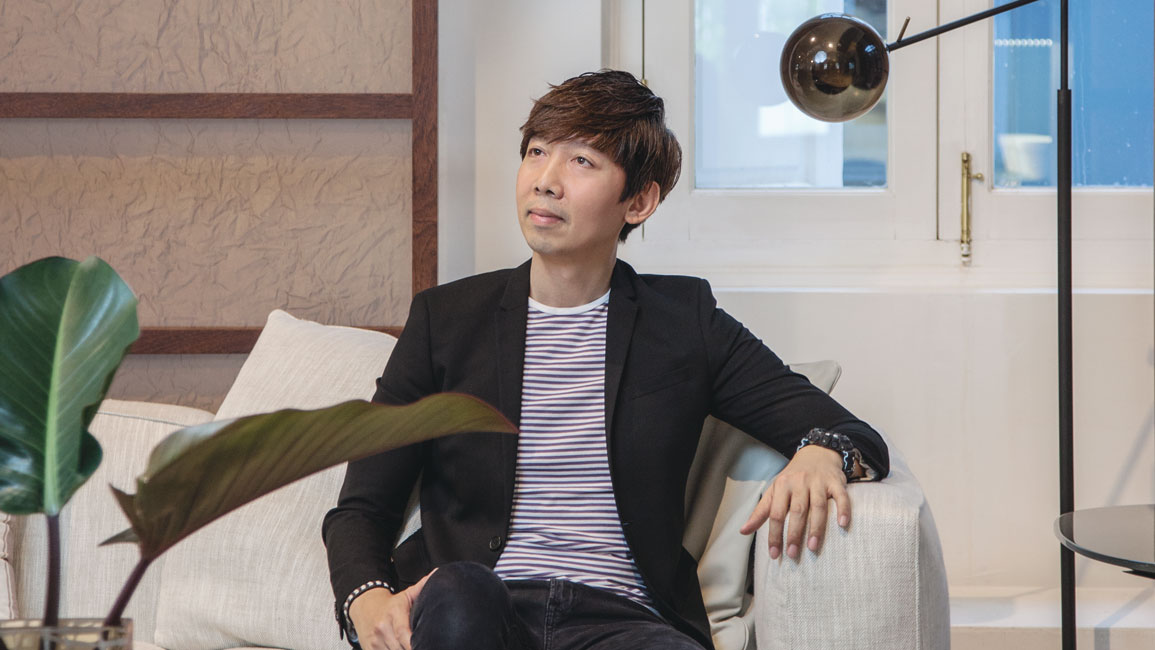 This year, you celebrate the 20th anniversary of establishing Free Space Intent. Why did you set up your own practice all those years ago?
I started my career designing the interiors of commercial projects like offices and hotels. However, I would only see the outcome of my effort one to two years later, due to their scale. After making friends who were doing residential design, and seeing how their projects had a much shorter lead time, I decided to follow in their footsteps and set up my own residential interior design firm in 1999.
How would you say your design style has evolved in the past two decades?
In my earlier years, I tended to do what I liked. My style was more retro and I would introduce pop art into my designs quite frequently. I was known for projects that were very organic in nature and colourful. Gradually, I realised that design is actually very personal and it is important that I create spaces my clients like too. I now spend more time responding to what the clients want, but also try to introduce my own style into the space. This means I could mix colours into Scandinavian-style design, or Baroque with Retroism. As a designer, it is vital that I remain open-minded.
What is your design philosophy?
Design is very personal and I always tell my clients that they need to understand what they like. We can follow what is trending but only if they can accept it. Together, we are designing a home they will live in for at least five years. Having a style that is not to their taste will make staying home unpleasant. I believe in the importance of a two-way conversation. On one hand, I ask them to show me pictures of interiors that they like; on the other hand, I do my research by talking to suppliers and keeping up with the latest products available in the market.
You have a team of 17 today. Can you share some management techniques that you employ?
I have a set of protocols that we implement to help our clients feel at ease. For instance, we will only start a renovation project only when the design of the space is 80 to 90 percent ready. This also helps to manage the lead time that is sometimes required when furniture needs to be ordered from abroad. I impart my philosophies on my team. I share with them our journey and how Free Space Intent is successful today because we focus only on home interiors and do it well. If you try long enough, you will be good at it. This something that I repeat, especially to the millennials in my team. I also make it a point to learn from them.
How do you manage the millennials in your team?
The millennials are very tech savvy and are always educating me about the latest trends they find on Instagram and Pinterest of materials and products available in the market. They are also keen to try new things all the time. For instance, one of them recently introduced stencil art he saw on social media into a project. Unfortunately, not everything they want to do is appropriate for the client, so this is something I have to explain to them. We prefer to use products that have been around for at least four years for quality control purposes. I am careful to remain open-minded to their ideas, but also remind myself to be patient with them when things don't work out. I used to be a rebel myself, so I understand their mindset of wanting to be different.
Why do you enjoy purchasing pieces from Space Furniture?
The service staff are very professional and go the distance to make both myself and my clients feel comfortable. For instance, Space does not hesitate to give us the digital 3D model of the furniture we want to buy to include inside the render. This helps the owner better visualise the piece in their home. I am also a fan of brands like Cassina, Poliform and B&B Italia, which they retail. One day, the staff introduced me to Giorgetti and I have grown to appreciate its modern shapes and forms too. I like how it has unconventional twists to its designs making it fun and trendy.
This story is produced in collaboration with Space Furniture. It first appeared in Issue 111: August/September 2019 of d+a.
Photography:
Chino Sardea