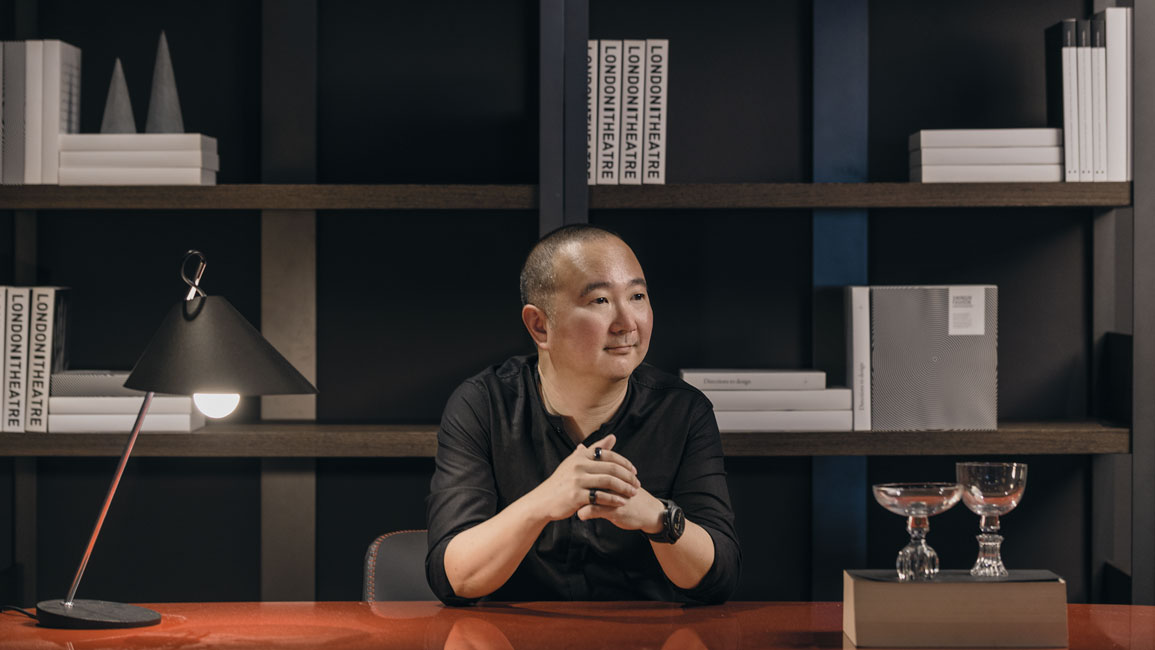 Why did you decide to become a designer?
I wanted to study Fine Arts, but did not qualify for the course at Curtin University in Perth, Australia, where I was living then. I ended up studying Interior Architecture. I found it challenging for the first three years but in my final year, I was taught by an external tutor and practicing architect Gary Marinko. He completely changed my perception of the subject. For instance, through him, I learnt about how designing an interior space is more than just about finishing. It is about the quality, lighting, volume. After that, my interest in architecture and interior design became stronger and more focused.
What is your design philosophy?
At Weissman Design Practice, our design philosophy is founded on a holistic approach considering architecture, interior design and decoration as one. Space, form, materials, finishes and furnishing are refined to ensure enduring quality and a unique expression of the client's intent with each project. Our team of experienced interior designers is on hand to guide clients. All design must start with a good floor plan. We look at spatial quality, proportion and functionality first, before we talk about visual aesthetic. The client's brief, lifestyle and taste play huge parts in the direction of the design.
Where do you draw your inspiration from to create your designs?
Everything, including travelling, food, culture, the environment and people. I remember being inspired by a trip to my relative's farmhouse in Sarawak, Malaysia, set by a stream and surrounded by trees and bushes. I enjoyed the sound of the water and beautiful shadows cast by the trees. We tried to create a similar setting in a project in Kuala Lumpur, aspiring to make the garden peaceful and adjusting the materials used for the water feature to mimic the sound of the stream I had heard.
How does your practice differ from other designers?
We do primarily residential projects and always assure our clients that we have their best interest at heart. This includes accompanying them on the design journey from start to finish, sometimes even supporting them after they've moved into their home. While we pay careful attention to what the client wants, we also give inputs to help them refine their concepts. My interior architecture training allows me to value-add by advising clients on how to look at the scale of their space first. I am not afraid to ask them to knock down walls if it means improving the quality of their living areas. Additionally, both my business partner Phua Weili and I are very hands-on when it comes to client management. We often dream about expanding the practice and doing other project typologies and are considering how to do it at the moment. However, we will continue to ensure we are personally there for our clients, since they have helped us grow and we don't wish to let them down.
Which designers and architects inspire you?
There are too many architects and interior designers that we love. Some of them are Mies van der Rohe, John Pawson, Thomas Pheasant, Piet Boon, Vincent Van Duysen, Yabu Pushelberg, Smart Studio Design, Tony Chi, Christian Liaigre and SCDA. While I was at university, I fell head over heels for Kerry Hill Architects, whose works have a strong sense of scale, form, shape and beautiful play of light and materials. Also, I admire Burley Katon Halliday for its style grounded by a modernist aesthetic in space planning and detailing.
Why do you enjoy purchasing pieces from Space Furniture?
I have been patronising Space Furniture since I started my design career in Sydney, Australia back in 2000. After-sales service is very important to our business philosophy. All our service to our clients needs to be reliable with quality products supported by warranty. We are confident of sending our clients to the showroom, since we know the staff will take good care of them. Among the brands we love is Maxalto for its aesthetics, touch and feel. I also like how it has a timeless value to it and is versatile enough to fit into any design style.
This story is produced in collaboration with Space Furniture. It first appeared in Issue 113: December/January 2019/20 of d+a.
Photography:
Chino Sardea